I started the jump rope challenge without expectations.
I do love participating in challenges, especially when it comes to fitness.
Whatever the result, I would have been happy.
However, after checking my weight after the last day of the challenge, I was shocked!
---
I received Healthful Papa's Green Coffee Extract earlier this year. It's been almost a month and I'm so excited to say that I've lost about 2 kilos since then.

Michelle T.
---
7 day jump rope challenge result
What was so shocking?
Well, seven days ago, I weighed 66 kilograms.
Today, I weigh 65 kilograms!
I had to check again if the scale was lying. And I got the same result.
I thought I lost 2 kilograms because, you know, analog scales are hard to read. But, after careful zooming in and out of the photo I took, 65 kilograms is confirmed.
It is mindboggling because the only cardio I did was the jump rope challenge, and I ate the same.
My 7 day jump rope challenge on Youtube
Healthful Papa, this awkward-looking weirdo is on Youtube! Below is a playlist of my 7-day jump rope challenge.
What you'll see on the video?
You'll get to witness what I ate daily, how I did the challenge, and my weight loss result.
Click on the following to watch my 7 day jump rope challenge on Youtube. It's a link to a playlist so you can navigate easier. Or watch the first video below:
How do you do the 7 day jump rope challenge?
Okay, before I go on, the following are the 7-day jump rope challenge rules:
No other cardio is performed other than the jump rope challenge. You can do resistance training.
Do it for seven days.
On the first day, it's 1000 jump ropes. The second day is 1100, adding 100 each day, so you'll end up doing 1600 jump ropes on the seventh day.
Finish the jump rope as fast as possible; rest is optional.
The funny thing is, I've been doing thirty minutes to an hour of cardio in the last few weeks.
And this week, I was only doing the jump rope as my cardio, and I still lost weight.
So, perhaps doing the jump rope as fast as I can increase my cardiovascular activity intensity, which led to the same burn or fat loss as doing hour-long cardio.
7 day jump rope challenge fitness plan
So, to recap, this is what I did on the 7-day jump rope challenge. The following is the exercise plan. There is no exact rule or method. But, just try to finish the 1000 jump rope as fast as you can.
Monday
This is the first day, so you're to do 1000 jump ropes. This is what I did, and it's optimal for me. It may not be for you. You can change it up to suit your style.
The goal is to complete 1000 jump ropes in as little time as possible.
When you start, you're still fresh, and your calves and feet aren't tired. Take advantage of this by doing as much as you can.
First set: 300 jump rope
Second set: 200 jump rope
Third set: 200 jump rope
Fourth set: 200 jump rope
Fifth set: 100 jump rope
---
I tried other brands of green coffee. But, Healthful Papa's Green Coffee 50% GCA is the only one that helped me lose weight. I don't feel the urge to eat plenty while on this supplement. My workouts feel like I am losing plenty of calories.

Jen B.
Minneapolis, MN

---
Jump rope challenge tips
The following are what I wished I've done or knew before doing the jump rope challenge:
Buy a jump rope with a counter.
Buy a jump rope with a counter
You'll need an excellent memory to remember how much you have done between rests, or you can get a jump rope with a counter.
I have a counter on mine but, it's out of battery. So, the counter is useless. Now, I can always buy a battery, but I couldn't be bothered. I should've bought a battery because I kept losing count while doing the 7-day jump rope challenge.
[Disclosure: As an Amazon Associate, Healthful Papa earn from qualifying purchases using the links in this article]
Buy a jump rope with a counter if you can. And one without any joints to prevent easy breakages. Trust me on this one. My jump rope went flying when it broke at the joint. Thankfully it hit my brow and not my eye. A counter is great too, because it's hard to keep count when you're huffin' and puffin'.
A good example is this smart jump rope from Skip Joy. The jump rope features the following:
SMART JUMP ROPE – The jump rope will link to your smartphone via Bluetooth and the free SkipJoy app (available from App Store and Google Play) to let you measure the number of jumps, calories burned, the time elapsed, and your overall fitness progress.
HD LED display & USB charging – The tiny screen which displays on this jump rope with counter shows Timer, Circles and 3 Sports modes is useful to monitor your exercising progress. It is also embedded with a sound effect when you reach the exercise goal you set. USB charging is convenient and fast, charging for 2 hours, standby for 45 days.
JUMP ROPES for FITNESS – THREE SKIPPING MODES – "Free Skip", "Countdown Timer" & "Countdown Number", three skipping modes for you to choose, stay motivated, and work out smarter. Perfect weight loss equipment and workout equipment for women and men. Ideal fitness jump rope for exercises, fitness, workout, boxing, gym, cardio, or just for daily exercise.
DATA RECORD & SHARING – SkipJoy can record your daily exercise and graph it, you can check the daily/weekly/monthly/yearly graph to see if you achieved your goal. At the end of your workout, you can create some nice data images to share on social media, which makes you push yourself and achieve ever loftier fitness goals.
Is the 7 day jump rope challenge safe?
First of all, you have to seek medical advice before starting a diet and exercise regimen. You may have underlying conditions that may put you at risk. The only person that can answer this question is your doctor.
Jump rope can push your cardiovascular to its limit, or you can choose to take it easy. But, if you've never jump rope before, you might be more frustrated than breathing hard.
You may not be able to do 50 now, but if you're persistent, you'll improve and be able to do 300 jump ropes in a row. I know because that's how I started.
100 jump ropes a day
Doing 100 jump ropes a day for weight loss will not move mountains or burn fat. Now, if you're morbidly obese and your knees can't support your body weight, it will push your limits. In saying that, don't jump rope if your knees can't support your body weight. Jumping will put a toll on your joints and cause you more harm than good.
If you're young, reasonably healthy, doing 100 jump ropes a day is considered a warm-up for you on the other end of the spectrum.
If you're in the middle, somewhat obese, 100 jump ropes will not be enough to lose weight.
How about doing 100 jump ropes to get you warmed up?
Two-week jump rope challenge
I decided to continue with the jump rope challenge after finishing the seven-day jump rope challenge.
I find the jump rope very effective in reducing my weight, going by the scale. I did lose 1 kilogram in a week with the jump rope challenge, so let's continue the trend.
I'll be updating this article as soon as I finish the 2-week jump rope challenge. I'll show you the jump rope plan.
Skipping to lose weight in 2 weeks plan
I'll be starting this soon, and I'll be enlisting the help of one of our weight loss supplements, Turmeric Bioperine.
I want to see how much I can lose weight with a 5-day jump rope session a week on a balanced diet and
The plan is simple. Do as much rope work as I can in 10 minutes. Yes only 10 minutes, 5 days. But, I have a good feeling that I will still lose weight with the help of the weight loss supplement.
Resistance training will still be on the plan because I would like to keep my muscles. It won't be rigorous resistance training. It will be light and quick for 20 minutes or less.
Frankly, I don't know how I can lose weight doing only 10 minutes of skipping rope. However, my resistance training can also burn fat. Let's wait and see.
Week 1
I started the skipping to lose weight in 2 weeks plan. As I said, I will only be skipping rope for 10 minutes.
Starting weight: 67 kg
End weight: 66 kg
Week 2
In the second week, I'll be doing the jump rope Tabata workout. What is the jump rope Tabata workout? The following article should explain it: Jump rope Tabata workout
I implemented the Jump rope Tabata workout into my workout routine for two weeks. The result is not too bad, considering I only had two weeks and wasn't taking any weight loss supplement such as the Green Coffee 50 GCA.
Starting weight: 67 kg
End weight: 66 kg
Yup, there was no change of my weight after two weeks of the jump rope Tabata workout. To be fair, two weeks is merely not enough to see results.
I also had the April Easter get-togethers with the fam, which is filled with delicious and sweet food. Seriously, if I don't attend any parties, I wouldn't gain weight.
I don't want to make excuses. I simply f'd up!
Next Monday is the final day of testing the Turmeric Bioperine for weight loss. Here's a sneak peek: Turmeric is not as effective for fairly fit people when trying to lose weight.
Studies were only done on overweight and obese patients. In saying that, turmeric is super effective against joint pains. I do not doubt that turmeric can help with inflammations such as arthritis.
However, Turmeric Bioperine can indirectly make you lose weight. When you are more mobile and active, you can lose calories.
Judging from a 2-week test of the Turmeric Bioperine, I can only recommend it for joint pains. You may benefit from Turmeric Bioperine if you're a bigger person.
---
"I've lost 72 pounds since I started using GCA regularly and I feel unbelievable! I cannot believe how easy and effortless it has been. Thank you!"

— Kim N
Fresno, CA
---
Benefits of skipping rope
Weight loss is the biggest benefit you can get from jumping rope. However, studies also show many pros of adding skipping rope to your workout regime.
One study shows that adding a rope jump to training programs improves joint repositioning and coordination. And, weighed rope training can further your gains.
A 12-week exercise program was devised to find the effect of jumping rope in obese children. The study found that after 12 weeks, the children reduced body fat percentage, waist size, blood pressure, insulin, and improved cardiovascular disease risk factors.
Moreover, this study showed that a 10-minute vigorous skipping rope session burned a significant amount of calories.
Do I need to say more?
Conclusion
The 7-day jump rope challenge is "challenging." However, if you are pretty much a professional skipping rope artist, you might disagree.
If you are a complete beginner jump roper, take your time in completing the set amount for the day. No need to rush, as long as you get there.
The veterans may want to step it up a notch by completing the set amount in world record time. Why? Well, you can burn fat much faster compared to dilly-dallying around.
For example, I average 15 minutes to complete the daily target. And, I lost 1 kilogram by doing only 15 minutes of cardio daily.
Some people may not lose much when they try this 7 day jump rope challenge due to circumstances they have no control.
The only reason, you won't lose weight doing the 7 day jump rope challenge is if you're eating more than you're sweating. It's a little more complicated than that but that's how you gain weight.
If you're like me, who can have 2 servings and have a whole cheesecake too, then you might need help. My problem is that I am a glutton. I can eat.
If I didn't take the Green Coffee 50 GCA, I may not have lost as much.
When you need help losing weight and controlling your hunger take a look at these weight loss supplements.
With Green Coffee 50 GCA. I personally lost 6.6 pounds in 3 weeks. Here's just one of our customer's feedback about their experience.
---
— Jack L.
Columbus, OH
---
You have absolutely nothing to worry about when shopping with us. If you're not happy for any reason at all, we'll give you your money back.
You have nothing to lose except your stubborn belly fat. Start losing weight with our GCA today.
---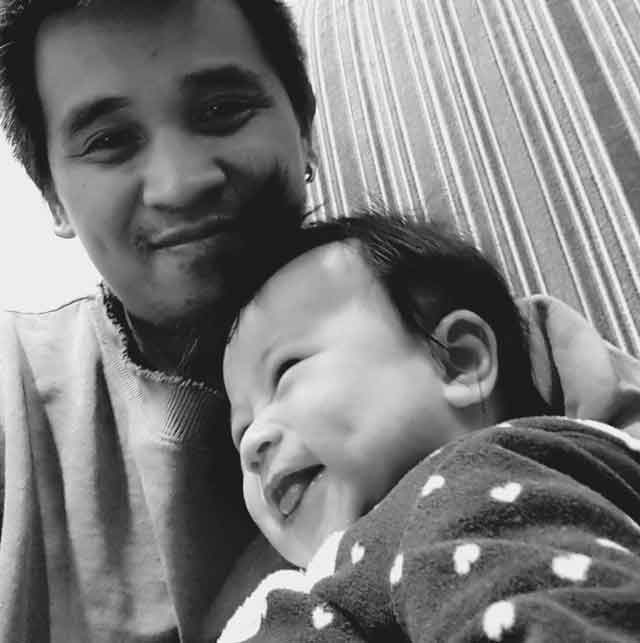 "I have the metabolism of a sloth and a body that hates putting on muscles. This curse motivated me to study weight loss and nutrition. I want to share my experiences and knowledge to help you achieve your ideal body."

— Christian Tanobey
---