Maybe I am biased by saying Filipino food is the best.
Just thinking about it makes me salivate. Mmmm halo-halo.
I grew up eating Filipino food and I'm proud of where I came from. But when it comes to food, I do NOT discriminate.
Filipino foods are chock full of the good stuff that will give you a heart attack in one bite.
However, there are also Filipino food to lose belly fat. No joke!
10 Filipino food to lose belly fat deliciously
If you have read anything about me and my articles, you know that I am an avid cook and a foodie.
I love going around Sydney and all over the world, just eating the best food on the planet.
Doing so have developed my love for food that taught me how to put dishes together, alter them, create new dishes without recipes.
Knowing how to cook helped my keto journey easier. However, tracking my macros was very hard.
Luckily I discovered Custom Keto Diet which made things a whole lot simpler. Check out the Custom Keto Diet app here and lose belly fat ASAP!
Ok, let's get to eating Filipino food that burns belly fat. The following are the top dishes that I recommend devouring to lose your jelly belly.
1) Sinigang
Sinigang is a sour soup in the Philippines. My partner loves this dish because it reflects her personality– sour. I joke, I joke.
Moving on…
There are many proteins you can add in this dish. You can throw in prawns, fish, pork, chicken or even beef.
The most commonly used protein though is fish. A fish sinigang will boost your omega 3s while the colorful vegetables give you essential nutrients. The added chillis will boost your metabolism, giving you that extra edge in losing your stubborn fat gut.
2) Sinampalukang manok
Sinampalukang manok is very similar to sinigang but is only made with chicken. The chicken version is called sinampalukang manok.
The difference is the use of ginger in sinampalukang manok. Both are tasty, and this version is easier to make, involving less prep.
Although it lacks the punch of chili and nutrients of vegetables, the ginger itself is a power food. There have been several studies of its efficacy against obesity, cancers, and an array of diseases.
[source: Anti-Oxidative and Anti-Inflammatory Effects of Ginger in Health and Physical Activity: Review of Current Evidence]
Albeit, more research is needed to confirm how much ginger we should be eating to receive its super benefits.
3) Chicken afritada
This tomato-based stew is full of Lycopene to help reduce heart diseases, controls weight, and prevent cancers.
Typically made with carrots and potatoes. Carrots are rich in vitamins, minerals, and fiber. The potato is also fibrous, which can help reducing cholesterol levels.
4) Chicken adobo
Ah, the adobo. The adobo has become the staple dish of many Filipinos. Easy to prepare, simple ingredients, and most of all, it's full of yum.
Also, it is made with lots of meat. Full of protein to help recover your muscles faster. Easy on the sauce though because you will eat more rice
5) Kare Kare
Plenty of vegetables in here including, eggplant, string bean, banana blossom, and bok choy.
Eating banana blossom can make you fuller for longer helping with weight loss. Eggplant is full of anthocyanin. An antioxidant responsible for preventing cells from harmful free radicals.
6) Kaldereta
There are many variations of this dish, but most of them are filled with nutrient-dense vegetables.
Focus on the traditional dish, which doesn't contain extra calories such as fatty coconut milk.
Kaldereta contains lots of red bell peppers which increases metabolism.

7) Chicken tinola (pinikpikan)
Chicken tinola is filled with all the good stuff including, ginger and papaya.
Ginger is a superfood with proven healing properties. Papaya helps lower cholesterol, weight loss, and improves digestion.
Pinikpikan is our version from the mountain province of Philippines. The killing or rather, the beating of the chicken makes its blood coagulate. Resulting in less blood spilled when butchered.
The chicken wings would be beaten with a stick, its head clubbed. It's gruesome I know, but it's one of our traditions that dates back before any colonization from Spain or the US.
8) Chicken inasal
What makes this dish healthy is the way it's cooked—grilled. The addition of annatto oil ramps up its health benefits.
Annato oil is essentially for coloring, but the Olive oil is good for the heart, contain antioxidants, and it's one of the healthiest fat on the planet.
[source: Extra virgin olive oil: More than a healthy fat.]

9) Bulalo
Bone marrow stew. It is one of the favorites of Filipinos. So much so that shops were opened specializing only in Bulalo.
The beef shank is best used for this dish. Slow-cooked to perfection, giving the beef more time to release its flavors, and reach melt in the mouth tenderness.
There have been many studies about the efficacy of bone marrow for better skin and joint health.
When you want your skin supple and improve your arthritis, eating this delicious Bulalo in the cold nights is the way to go.
10) Pinakbet
Hailed from the northern part of the Philippines, Pinakbet is probably the healthiest dish of the Philippines.
Pinakbet is filled with nutritious and cancer-fighting vegetables. The following plants are just some Filipinos use to make this dish:
Okra
Bitter melon
Squash
Tomatoes
Eggplant
Okra alone is filled with multiple vitamins. It is also a good supplement for folic acid and fiber. Ideally for pregnant women.
Bitter melon is good for the cholesterol and reduces blood sugar levels.
Squash also packs essential vitamins. It helps strengthen the bone processes of fats and carbohydrates. The best part is, it is sweet and almost creamy.
Tomatoes are juicy and sweet when caramelized. It is full of antioxidants, especially Lycopene, which helps with heart diseases, types of cancers, and sunburns.
Eggplants also contain properties fighting heart disease, preventing cancers, and improve weight loss.
11) Kinilaw fish
I know, I said ten but here's a bonus. The fish ceviche from the Philippines.
What makes this dish unique is the method it's cooked or prepared. The technique comes from Latin America, ceviche.
Ingredients include fresh fish (not freshwater fish), vinegar, ginger, chili, calamansi, onion, black pepper.
The vinegar and calamansi help cure the fish but won't kill any infestations of bacteria.
To avoid unnecessary complications: freshly caught fish should be immediately cleaned and gutted after killing.
Many Filipinos have been eating this type of dish for centuries. Moreover, the incidence of food poisoning is rare or none at all. Emphasizing the freshness of the fish plays a crucial part. Also, food hygiene is paramount when it comes to raw dishes.

Conclusion
You just learned the types of Filipino food to lose belly fat. Knowing the name of the dishes though is only a part of the equation to seeing your abs.
Learning about the ingredients and what they do to your body is the sure-fire way to flat abs. You are what you eat, after all.
And if you want to know more about losing your fat belly, click here.
I know how hard it is to lose belly fat. Getting help from other people or products make sense.
---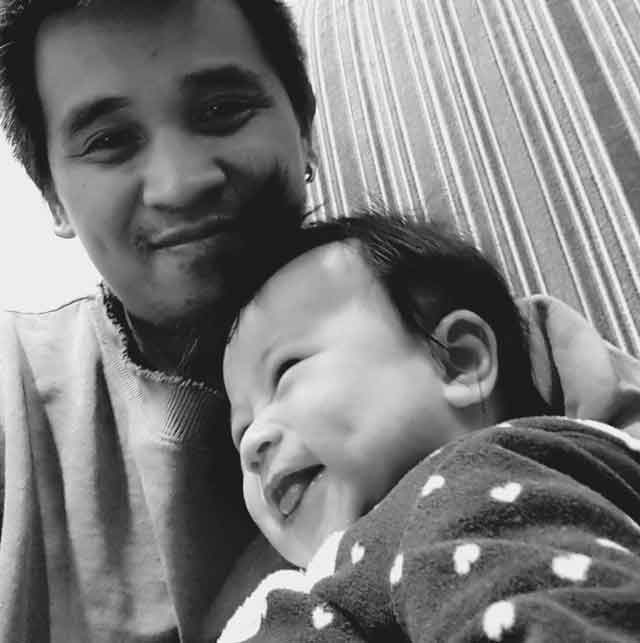 "I have the metabolism of a sloth and a body that hates putting on muscles. This curse motivated me to study weight loss and nutrition. I want to share my experiences and knowledge to help you achieve your ideal body."

— Christian Tanobey
---