Everyone I know takes supplements.
My 2 yo daughter takes multivitamin gummies or "lollies" (tablets) because she won't eat.
I take vitamin D because I'm deficient. I take turmeric for my joint pains. And I take green coffee to help me lose weight.
Supplements are useful, but they can also pose risks to your health.
The FDA states:
Dietary Supplements can be beneficial to your health — but taking supplements can also involve health risks. The U.S. Food and Drug Administration (FDA) does not have the authority to review dietary supplement products for safety and effectiveness before they are marketed.

[source: FDA]
Here's how you can protect yourself from the dangers of supplements.
Dangers of supplements
The following are what you should consider when you plan to add dietary supplements to your regimen.
Ask your doctor first
Learn the active ingredients
Use non-commercial sites to research the ingredient
Consider your medications
Don't use dietary supplements to treat what you already have
Buy supplements made in a GMP certified facility
Ask your doctor first
Your doctor knows what meds you're on, your allergies, and your medical history. There's no one better to ask about your health other than your doctor.
Every time you start a new regimen or add something to your diet, like supplements, always ask your health professional.
Learn the active ingredients
Dietary supplements are safe when formulated using scientific research and tested on humans.
Some distributors have no idea about nutrition and do not research the dangers of supplements and are selling on Amazon, eBay, Craigslist, and other online marketplaces.
Carefully examine the ingredients of the supplement and do the next step.
Use non-commercial sites to research each ingredient
Refer your ingredients to sites that are not incentivized or may be biased.
Go through sites such as NIH, FDA, or USDA. These sites contain all the research, publications of scientific studies on many ingredients.
Consider your medications
If you're taking medications and want to add supplements to your diet, you have to ask your doctor about it, which brings me to point number one.
Again, your healthcare professional knows more about your circumstance. And are better suited to offer you safer and appropriate advice.
Some ingredients can cause nausea, headaches, faintness, and some could be harmful when it interacts with other drugs.
Don't use supplements to treat disease and cancer
I believe dietary supplements are for prevention, which is better than a cure.
When you've been diagnosed with a life-threatening disease or cancer, medical intervention should be your option.
Once you've established a treatment plan, you can ask your physician, dietician, whether you can use dietary supplements in conjunction with your current treatment.
Buy supplements from a GMP certified facility
Manufacturers must produce supplements in a quality and safe manner, ensuring there are no contaminants or impurities and are accurately labeled according to current Good Manufacturing Practice (GMP) and labeling regulations.
Make sure the facility is FDA registered. Buying supplements made from an unregistered FDA facility could spell trouble for you.
When an FDA facility is registered in the FDA, it lists everything being manufactured for commercial distribution in the US.
Keeping the organization in check to produce safe, quality, and practice good manufacturing practices.
Disadvantages of supplements
Supplements have several disadvantages.
Lack of FDA testing. First and foremost, any supplement can go into the market without FDA's intervention. The FDA can only take supplements down if a supplement is proven unsafe. Supplements do not go through the testing that drugs do for effectiveness and safety. Tip: look for supplements that have been third-party tested.
Not ideal as a source of nutrition. They are called supplements because they are a product to support your diet.
Marketing hype. Many supplements are being sold in the market that contains an egregious amount and are marketed as HIGH STRENGTH, HIGHLY POTENT formula without considering toxicity levels.
Toxic foreign materials. Some supplements contain deadly drugs and contaminants. Hence, you should buy supplements made in a GMP-certified facility.
Benefits of dietary supplements
The following is a list of advantages of taking dietary supplements:
Provides essential vitamins and ingredients. This is probably the most apparent reason why you should take dietary supplements. When have you checked with your doctor if you're deficient in Vitamin D? I bet you haven't. Vitamin D deficiency is common in the US, and most have no clue that they are not getting enough "sun vitamin." The only way you can get more vitamin D is by spending plenty of time under the sun. Some of us have no time for that. That's when vitamin K2 and vitamin D3 comes in. You see, you can't just take vitamin D. You need to guide it using K2 to go where it is supposed to go — your teeth and bones. Some people have medical conditions that lead to vitamin deficiencies. Some people have a dietary preference, such as vegans, leading to iodine, zinc, omega 3, or vitamin B12 deficiencies. Folic acids are also crucial for women bearing a child. Folic acid supplements protect against babies being born with neural tube defects.
Supplements are convenient. People don't have the time and have kids to look after. Or, gather chicken feet, cow legs, fish bones and grind them all together to make collagen powder. In certain places, vitamin D supplements are essential because of the lack of sun. The UV rays need to hit your skin to turn cholesterol in your skin into Vitamin D. Granted; you can get vitamin D from salmon, tuna, mackerel, beef liver, and egg yolks. But most folks don't eat enough of these foods. That's where supplements come in.
Supplements that are bad for you
Supplements are safe. Supplements that are bad for you are the ones that will interact with your current medication.
And it doesn't matter if a supplement is natural or organic. When you take much more than the safe dose, you might end up with liver failure, induced heart attack, or even death. It's the same as overdosing on drugs.
Some drugs contain illegal substances that have been tested and taken down by the FDA. There are about 800 in their database. Click on the source below to find out more about them.
[source: FDA 800 Tainted Products]
FDA banned supplements list
FDA made a list of banned supplements that they update when new reports are submitted.
FDA does state that the ingredients on the list don't necessarily mean that they are not safe. FDA could just be taking steps to examine and evaluate the substance.
The following are FDA's banned supplements:
1, 4 DMAA
Also known as:
1,4 dimethylamylamine
1,4 dimethylpentylamine
5-Alpha-Hydroxy-Laxogenin
Also known as:
5-Alpha-Hydroxy-Laxogenin
5a-Hydroxy-Laxogenin
(25R)-3beta,5alpha-Dihydroxyspirostan-6-one
Spirostan-6-one, 3,5-dihydroxy-, (3beta,5alpha,25R)-
Spirostan-6-one, 3,5-dihydroxy-, (3b,5a,25R)-
(2AR,2'R,4S,5'R,6aR,6bS,8aS,8bR,9S,11aS,12aS,12bS)-2a,4-dihydroxy-5′,6a,8a,9- tetramethylicosahydrospiro[naphtho[2′,1′:4,5]indeno[2,1-b]furan-10,2′-pyran]-2(11aH)-one
25R,5alpha-Spirostan-3beta,5-diol-6-one
25-R-Spirostan-5A-Diol-6-One-3-One
25R Spirostan-5a-diol-6-one-3-one Decanoate
25R spirostan-5a-diol-6-one-3-one undecanoate
Andarine
Also known as:
GTx 007
GTX-007
Propanamide, 3-(4-(acetylamino)phenoxy)-2-hydroxy-2-methyl-N-(4-nitro-3-(trifluoromethyl)phenyl)-, (2S)-
SARM S-4
S-3-(4-acetylaminophenoxy)-2-hydroxy-2-methyl-N-(4-nitro-3-trifluoromethylpheanyl)propionamide
S-4 cpd
Bismuth nitrate
Also known as:
Bismuth(III) nitrate
Bismuth trinitrate
Nitric acid, bismuth(3+) salt
Bismuth trinitrate pentahydrate
Bismuth(III) nitrate pentahydrate
Higenamine
Also known as:
Isoquinolin-6,7-diol, 1,2,3,4-tetrahydro-1-[4-hydroxybenzyl]-
DL-DEMETHYLCOCLAURINE
Norcoclaurine
(+-)-Norcoclaurine
(+-)-Demethylcoclaurine
(+-)-O-Demethylcoclaurine
(R)-Higenamine
(R,S)-Norcoclaurine
1-(4-hydroxybenzyl)-1,2,3,4-tetrahydroisoquinoline-6,7-diol
1-[(4-hydroxyphenyl)methyl]-1,2,3,4-tetrahydroisoquinoline-6,7-diol
1-(p-hydroxybenzyl)-6,7-dihydroxy-1,2,3,4-tetrahydroisoquinoline
1-(4-Hydroxybenzyl)-1,2,3,4-tetrahydro-6,7-isoquinolinediol
6,7-Isoquinolinediol, 1,2,3,4-tetrahydro-1-((4-hydroxyphenyl)methyl)-, (+-)-
6,7-dihydroxy-1-(4-hydroxybenzyl)-1,2,3,4-tetrahydroisoquinoline
6,7-Dihydroxy-1-[(4-hydroxyphenyl)methyl]-1,2,3,4-tetrahydroisoquinoline
(+-)-1,2,3,4-Tetrahydro-1-((4-hydroxyphenyl)methyl)-6,7-isoquinolinediol
Hordenine
Also known as:
anhaline
eremursine
N,N-dimethyltyramine
peyocactine
p-hydroxy-N,N-dimethylphenethylamine
4-[2-(Dimethylamino)ethyl]phenol
N-Methyltyramine
Also known as:
NMT
Methyl-4-tyramine
N-Methyltyramine
p-(2-Methylaminoethyl)phenol
N-Methyl-tyramine
4-Hydroxy-N-methylphenethylamine
p-(2-(Methylamino)ethyl)phenol
p-(2-Methylaminoethyl)-phenol
Octopamine
Also known as:
alpha-(Aminoethyl)-4-hydroxybenzenemethanol
alpha-(Aminoethyl)-p-hydroxybenzyl alcohol
alpha-Aminoethyl-4-hydroxybenzylalkohol
Analet
Benzenemethanol, alpha-(aminomethyl)-4-hydroxy-
Norden
Norfen
Norphen
Norsympathol
Norsympatol
Norsynephrine
Octapamine
Octopamina
Octopaminum
p-Hydroxyphenylethanolamine
p-Norsynephrin
Paraoxyphenyl aminoethanol
WV 562-Isooctyl amine
1-(p-Hydroxyphenyl)-2-aminoethanol
Sodium tetrachloroaurate
Also known as:
EINECS 239-241-3
Gold chloride sodium
Gold sodium chloride
Hydrochloroauric acid, sodium salt
Natrium tetrachloroauratum
Sodium chloroaurate
Sodium gold chloride
Sodium gold (III) chloride
Sodium tetrachloroaurate (1-)
Sodium tetrachloroaurate (3+)
Tetrachloroaurate (1-) sodium
Tetrachloroauric (3+) acid, sodium salt
UNII-7FT6QUT299
Sulbutiamine
Also known as:
Sulbutiamine
Sulbutiamina
Sulbutiaminum
Arcalion
Bis(1-(2-isobutyryloxyethyl)-2-(N-((4-amino-2-methyl-5-pyrimidinyl)methyl)formamido)-1-propenyl)disulfid
Bis(1-(4-amino-2-methyl-5-pyrimidinyl)-2-formyl-3,9-dimethyl-8-oxo-2-aza-7-oxa-3-decen-4-yl)disulfid
Bisibuthiamine
Bisibutiamin
Bisibutiamine
BRN 0741531
EINECS 221-937-3
N,N'-(Dithiobis(2-(2-hydroxyethyl)-1-methylvinylene))bis(N-((4-amino-2-methyl-5-pyrimidinyl)methyl)formamide)diisobutyrate (ester)
O,O'-Diisobutyrylthiamine disulfide
O-Isobutyroylthiamine disulfide
UNII-42NCM1BW43
Vitaberin
[source: FDA banned supplements list].
Are supplements safe?
Yes, supplements are safe but you have to be careful where you buy them.
I take supplements to enhance my well-being.
In saying that, many sellers are manufacturing from China or abroad. There are inherent risks of contamination due to unknown regulation or lack of.
I want to bring you China's debacle in 2008, where six babies died, and nearly 94,000 infants were hospitalized due to toxic baby formula.
The issue raised concerns about food safety and political corruption in China and damaged the reputation of the country's food exports. The World Health Organization called the incident "deplorable," and at least 11 foreign countries halted all imports of Chinese dairy products. Several drumhead trials were conducted by the Chinese government resulting in two executions, three sentences of life imprisonment, two 15-year prison sentences,[5] and the firing or forced resignation of seven local government officials and the Director of the Administration of Quality Supervision, Inspection and Quarantine (AQSIQ).[6]"

[source: 2008 Chinese milk scandal]
Even after the toxic substance melamine ban, it was still discovered in eggs and other foods.
Going back to the quote, "…forced resignation of seven local government officials…"
Were these officials bribed to let the matter slide? Who knows. But one thing is for sure, trust in the Chinese exports are shattered.
Would you still buy supplements from China?
Be careful when buying cheap supplements in marketplaces such as Amazon, eBay, and others. Lots of sellers compete on price and will go to great lengths to make a profit. Such as using cheap overseas manufacturers.
This sort of fiasco doesn't only happen overseas. As I mentioned, the FDA has many recalls and takedowns, involving more than 800 products.
Just take a look at this photo of a GMP certified facility taken by the FDA.
Conclusion
Supplements are generally safe and a necessity for some, BUT!
There have been many recalls of bad and tainted supplements by the FDA.
However, systems have been put in place to reduce and stop banned ingredients from contaminating supplements sold in the US market.
In saying that, there are definitely harmful and dangerous supplements in circulation.
So, what can you do to protect yourself? Well, the best way is not to take supplements.
But, I know that some people have certain medical conditions that require supplementation.
Some also want an extra helping hand to achieve their desired goal. From losing weight, relief from arthritic pain, or simply better their health. If you're one of them, you need to take note of the following:
Supplements you buy must go through rigorous tests, inspected by third-party individuals, and manufactured in a GMP-certified facility.
The crucial thing is that the distributor manufactures in a facility that follows good manufacturing practices and must be certified. Beware though, it's easy to slap a label on a product saying it's "GMP certified" or "third-party tested."
So, how do you make sure a supplement is made in a GMP-certified facility? You can ask the distributor to produce a copy of their manufacturer's GMP certificate or product analysis.
If they don't provide you proof, well, you must stay away from their products. Take note that a GMP certificate is valid for only three years.
FAQ
How do I know if a supplement is FDA approved?
You don't know if a supplement is FDA approved because the FDA does not approve products. They can take them down, but they don't test supplements before they go on sale.
---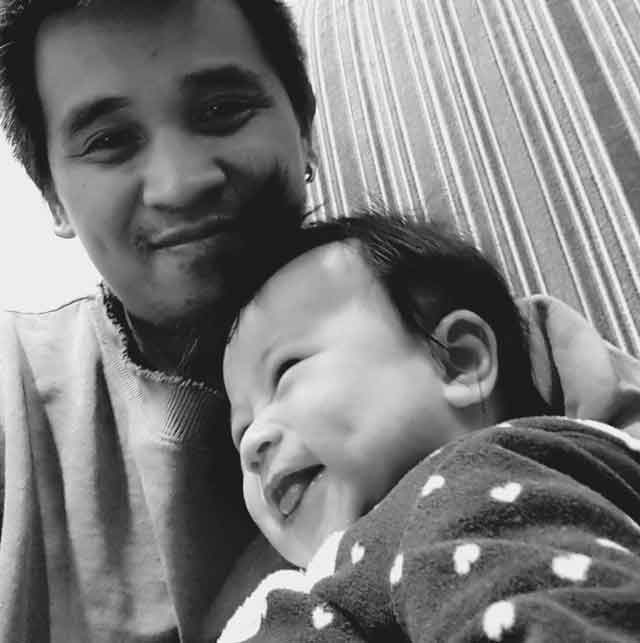 Ladies and gents, gather round, I've got a tale to tell. Picture this: a body that refuses to bulk up, paired with a metabolism slower than a snail's race to the finish line. It's a curse, I tell ya! But fear not, my friends, for I took this challenge head-on and became a scholar in all things weight loss and nutrition. And now, I'm here to share my tales of triumph (and some struggles) with you all, so you too can finally achieve that bod of your dreams! flex (just kidding, still workin' on it).

— Christian Tanobey
---