Diet pills work.
Doctors prescribe drugs such as Duromine (phentermine), after careful consideration, to obese or overweight patients.
I can honestly say that Duromine is effective when it comes to losing weight. But, it's not easy to come by.
Yet, someone I know, no joke, can get Duromine without so much of a hassle.
I'm not going to disclose how because I don't know.
I've seen her drop dress sizes in a matter of weeks.
Do diet pills work? Yes, but the adverse effects aren't so desirable.
She was cleaning all of the time, sleeps 3 – 4 hours, and moody AF. One little thing can set her off.
Before you go and ask the doctor for some Duromine, consider the following.
Diet pills work but with really harmful side effects
Diet pills such as phentermine have the highest potency reported by many. However, consider the following common side effects:
Headache
Dizziness
Numbness, burning or tingling in the hands, feet, face, or mouth
Decreased sense of touch or ability to feel sensation
Difficulty concentrating, thinking, paying attention, speaking, or remembering
Excessive tiredness
Dry mouth
Unusual thirst
Changes or reduced ability to taste food
Diarrhea
Constipation
Heartburn
Painful menstrual periods
Pain in the back, neck, muscles, arms, or legs
Tightening of the muscles
Painful, complex, or frequent urination
Hair loss
Some side effects can be severe. If you experience any of these symptoms, call your doctor immediately or get emergency medical treatment:
Racing or pounding heartbeat that lasts several minutes
A sudden decrease in vision
Eye pain or redness
Fast, shallow breathing
Severe pain in the pack or side
Blood in urine
Rash or blisters, especially if you also have a fever
Hives
[source: Medline: Phentermine side effects]
Phew! That's an extensive list of side effects. Why do doctors prescribe this medicine when it comes with a lot of harmful effects?
Perhaps the doctors also consider the obesity factor. Belly fat kills. It's one of the major causes of diseases and cancers.
The mentioned side effects seem minuscule when there is a high mortality rate in the overweight and obese population.
Drugs alternative
Doctors prescribe diet pills to those who are in dire need.
Other pills can help you lose weight, naturally.
I went over them in the following article: Best supplement for weight loss.
Here is a report of multiple studies about green coffee extract.
The report concludes by supporting the use of green coffee extract to reduce obesity.
[source: The effect of green-coffee extract supplementation on obesity: A systematic review and dose-response meta-analysis of randomized controlled trials]
In another analysis of multiple research, green coffee has shown great promise in reducing total cholesterol.
[source: The effects of green coffee extract supplementation on glycemic indices and lipid profile in adults: a systematic review and dose-response meta-analysis of clinical trials]
Why put something synthetic in your body when you can have a proven effective natural supplement instead?
Research shows that green coffee may suppress appetite. I personally lost 6.6 pounds in 3 weeks taking Green Coffee 50 GCA. 
Here's just one of our customer's feedback about her experience:
What to look for in effective natural supplements?
Different supplement brands are not the same. Some brands choose to manufacture overseas, reducing costs.
While other brands have their make-shift supplement manufacturing facility in their garage.
Just have a look at this photo by the FDA:
If sellers are operating illegally or unsafe, how do you protect yourself? You can check out our detailed guide by clicking on the following link: Dangers of supplements and what FDA says you can do.
When investigating a supplement brand, make sure they manufacture in a GMP-certified and FDA-registered facility located in the US.
Another crucial part is that the manufacturer allows independent third-party inspection on the final product.
Allowing unbias inspections says much about a manufacturer's ability to produce safe and high-quality supplements.
And that is what you need. An unadulterated supplement that contains the exact amount of ingredients just like what it says on the label.
Do you know the seller?
Are they educated enough on nutrition?
Do they know the efficacy of the ingredients they are putting in their capsules?
I've seen so many supplements that contain an egregious amount of one specific ingredient that has no scientific data supporting its effectiveness.
Some supplements are marketed as high strength when the research says that high amounts don't yield a better result.
A high-strength formula can also be dangerous when interacting with other medications that you don't know about.
There is also a potential risk of liver toxicity when ingesting high amounts of potent ingredients.
Most people I talk to think that "natural" is safe. Just because a supplement is derived from natural sources doesn't mean it won't harm you.
Too much of anything is no good, even the healthy "natural" stuff.
Conclusion
Do diet pills work?
Yes. Otherwise, doctors wouldn't recommend them to overweight and obese individuals.
But it comes with a multitude of side effects.
Why risk your health when you can take natural supplements that have little to no adverse effects?
Better yet, before you ask for a "magic pill," try hard to lose weight using the traditional diet and exercise.
I know it's hard. But, it will get more challenging as you keep putting on the weight.
You'll feel heavier, you'll have mobility issues, and it increases your risk of diseases and cancer.
Supplements can make things easier. I found that out when taking Green Coffee 50 GCA. Green coffee helps control my appetite, and I was able to lose 6.6 pounds in 3 weeks.
I know how hard it is when buying online. That's why we offer our no-worries guarantee.
We have the best money-back guarantee in the business, and you may not find this anywhere.
---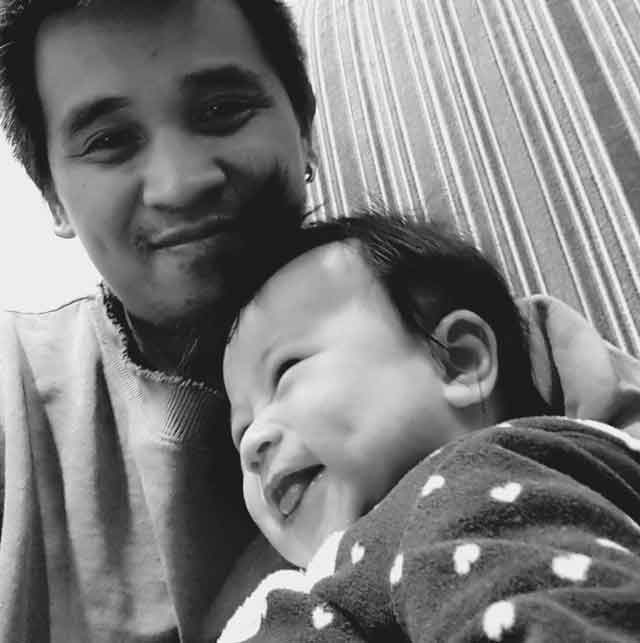 "I have the metabolism of a sloth and a body that hates putting on muscles. This curse motivated me to study weight loss and nutrition. I want to share my experiences and knowledge to help you achieve your ideal body."

— Christian Tanobey
---