So, you've finally decided to join the gym-tastic club! Congrats! You're officially part of the team that doesn't just sit on the couch, binge-watching Netflix and eating pizza. You're ready to sweat, grunt, and lift heavy things (and maybe even some light things). The reason why you joined the gym can be different for everyone. Maybe you want to tone up, bulk up, lose weight, or just feel better in general. Whatever the reason, welcome to the club, you're in good company!
Your first gym visit can be a bit nerve-wracking, but it's also exciting. Think of it as the first day of school, but instead of books, you have weights. You might be wondering what to wear, what to do, and how to not look like a complete buffoon. Don't worry, everyone has been there. You'll fit right in with all the grunting, sweating, and confusion. Just remember, everyone is too focused on themselves to even notice you, so go ahead and have fun! And don't forget, the gym is a place of judgment-free zone, so feel free to let those grunts fly!
Preparing for Your Visit 
Let's start with the basics. What do you wear to the gym? Do you need special gym clothes or can you just wear sweatpants and a T-shirt? Well, the truth is, it depends on what makes you feel comfortable and confident. However, there are some guidelines you should know like this gym etiquette guide.
For example, wearing sneakers is a must (no flip-flops allowed!), and loose clothes are better than tight clothes (especially if you plan on lifting heavy things). As for the rest, just make sure you're dressed for the occasion and ready to work out.
Going to the gym doesn't require much, just the essentials. For starters, you'll need your gym membership card, a water bottle, and a towel (for when you start sweating like a champion). And, of course, don't forget your headphones or music player. Workouts are way better with a good soundtrack!
Before you go, it's a good idea to research your gym and its facilities. You want to know what equipment and amenities are available so you can plan your workout accordingly. Also, it's helpful to know the gym's hours, location, and parking situation. Trust us, there's nothing worse than showing up at the gym, ready to work out, only to find out it's closed!
Before your first gym visit, it's important to set some fitness goals. This way, you have a plan and a purpose for your workout. Maybe you want to lose 5 pounds, run a 5K, or just get stronger. Whatever your goals are, write them down and keep them in mind as you work out. And remember, goals are meant to be adjusted as you progress, so don't be afraid to reassess and readjust.
Arriving at the Gym 
You've made it to the gym, congratulations! Now, it's time to navigate the facility. The first thing you'll notice is all the shiny and impressive-looking equipment. Don't worry, they're not as scary as they look. You'll get the hang of it. Just be sure to take a look around, find where everything is located, and familiarize yourself with the layout.
The staff at the gym is there to help you. They can answer any questions you have and show you how to use the equipment safely. So, don't be afraid to say hello and introduce yourself. They're friendly people, we promise. And if they're not, well, they should be. That's part of their job!
Now that you've got the lay of the land, it's time to start familiarizing yourself with the equipment and weights. Take a look at the different machines, and get a feel for how much weight you're comfortable lifting. Remember, it's better to start small and work your way up, than to start heavy and end up in a situation you can't handle. Also, don't be afraid to ask a staff member for help. They're there to make sure you have a safe and successful workout.
Choosing Your Workout
Now that you're familiar with the gym and its equipment, it's time to choose your workout. First, let's talk about the different types of exercises you can do. There's strength training, which involves lifting weights to build muscle. There's also cardio, which gets your heart rate up and helps improve your cardiovascular health. And then there's everything in between!
So, how do you choose what to do? Well, that's where a workout plan comes in. Start by knowing what you want to achieve. Do you want to build muscle, lose weight, or just get in a good workout? Then, think about what types of exercises you enjoy. Do you like lifting weights, or are you more of a cardio person? Based on your goals and preferences, create a workout plan that you're excited about.
Now that you've got a workout plan, it's time to put it into action. If you're lifting weights, start with a weight that's comfortable and gradually increase it as you get stronger. And don't be afraid to try different machines. Each one works a different muscle group, so variety is key.
And don't forget about cardio! Whether it's running on the treadmill, biking, or jumping rope, cardio is an important part of a well-rounded workout. So, be sure to incorporate some into your routine. And, if you're not a fan of cardio, find a fun way to do it. Maybe dance to your favorite songs or play a game of virtual basketball on the wall-mounted machine. The possibilities are endless!
Staying Safe and Comfortable
Now that you're well into your workout, it's important to remember to maintain proper form and technique. This not only ensures that you get the most out of your workout, but it also prevents injury. So, be sure to listen to your body and use proper form when lifting weights or using the machines. And if you're not sure, don't be afraid to ask a staff member for guidance.
It's also important to take breaks and stay hydrated. Your body needs time to recover, and staying hydrated helps prevent dehydration and muscle cramps. So, take a break when you need it, and ensure to drink plenty of water throughout your workout.
Finally, don't be afraid to ask for help and guidance. Whether it's help with proper form or guidance on which machine to use, the staff is there to help you. And if you're still unsure, ask a fellow gym-goer. Chances are, they started just like you and would be happy to share their knowledge and experience.
Remember, the gym is a fun and exciting place, so relax and enjoy the journey!
Leaving the Gym
So, you've made it through your first workout! Congratulations! It's time to reflect on your experience. How did it feel? Did you push yourself outside of your comfort zone? Did you have fun? Take a moment to reflect on your first gym visit and celebrate your accomplishments.
Now, it's time to set some goals for your next visit. Think of the goal you want to achieve and what you'd like to work on next time. Maybe you want to lift heavier weights, try a new machine, or add more cardio to your routine. Whatever it is, set achievable goals and make a plan for how you'll get there.
Finally, it's important to take care of your body after your workout. This means stretching, hydrating, and fueling up with nutritious food. And, of course, taking a well-deserved nap! After all, you deserve it after working so hard at the gym.
So, there you have it, your first gym visit! Remember, the gym is a fun and exciting place to be, so have fun and enjoy the journey!
Conclusion
So, you've completed your first gym visit, and now it's time to make it a habit. Consistency is a major part when it comes to achieving your fitness goals. So, make a schedule and stick to it. Whether it's visiting the gym three times a week or every day, find a routine that works for you and stick to it.
Embrace the journey to a healthier lifestyle. Remember, it's not just about the gym, it's about making healthier choices in all aspects of your life. So, try to make healthy choices when it comes to food, sleep, and stress management. The journey to a healthier lifestyle is a fun and rewarding one, so enjoy it!
Finally, keep going and have fun. Remember, you're doing this for yourself and your health. So, don't get discouraged, keep pushing yourself, and most importantly, have fun! The gym can be an excellent place to meet new people, challenge yourself, and improve your health. So, keep at it, and enjoy the journey!
In conclusion, your first gym visit is just the beginning of a fun and exciting journey to a healthier lifestyle. So, embrace it, have fun, and keep going!
---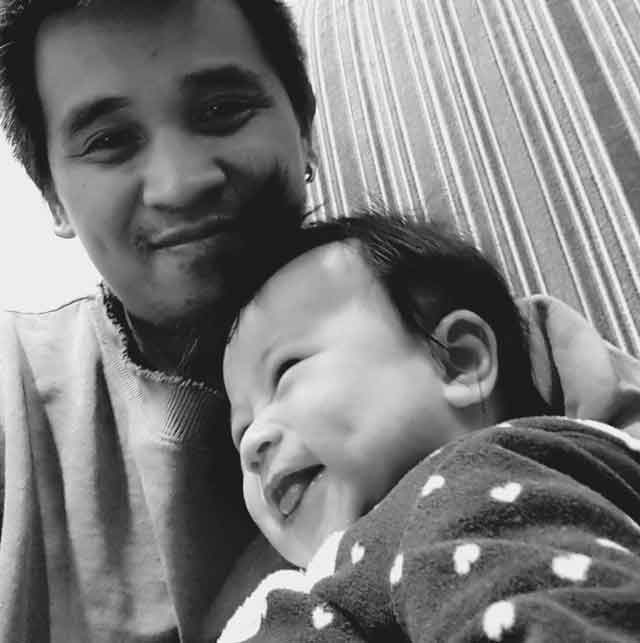 Ladies and gents, gather round, I've got a tale to tell. Picture this: a body that refuses to bulk up, paired with a metabolism slower than a snail's race to the finish line. It's a curse, I tell ya! But fear not, my friends, for I took this challenge head-on and became a scholar in all things weight loss and nutrition. And now, I'm here to share my tales of triumph (and some struggles) with you all, so you too can finally achieve that bod of your dreams! flex (just kidding, still workin' on it).

— Christian Tanobey
---
---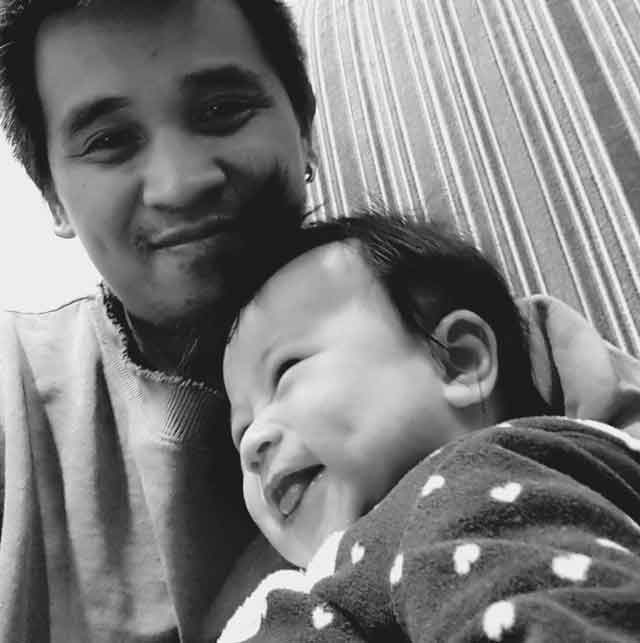 Ladies and gents, gather round, I've got a tale to tell. Picture this: a body that refuses to bulk up, paired with a metabolism slower than a snail's race to the finish line. It's a curse, I tell ya! But fear not, my friends, for I took this challenge head-on and became a scholar in all things weight loss and nutrition. And now, I'm here to share my tales of triumph (and some struggles) with you all, so you too can finally achieve that bod of your dreams! flex (just kidding, still workin' on it).

— Christian Tanobey
---