I'm not talking about green coffee as a drink.
You'll need more than just a cup of green coffee to help with your weight loss effort.
No, you'll need the unadulterated and pure chlorogenic acid that is residing inside the green coffee bean.
You can't get the whole amount from burring and brewing green coffee beans.
Only supplements can provide you a significant amount of chlorogenic acid without drinking a whooping amount of green coffee.
There are plenty of green coffee extract for weight loss supplements on the market.
Which ones work?
One capsule of the Green Coffee 50% GCA can give you the best amount for weight loss.
Furthermore, you won't feel the jittery and jagged effects of caffeine overload.
You only receive a small amount to help you focus and boost energy to get stuff done.
Green coffee extract for weight loss. Myth or fiction?
I've been reviewing many weight loss supplements for some time now.
And, I've had many that didn't work for me.
Only those that worked are featured in our weight loss product reviews.
However, most of the products I've reviewed are priced on the high end.
So, I started thinking, what is the single best ingredient that promotes weight loss?
Going by the many weight loss supplements I've reviewed, one ingredient stood out from the others. And, that is the green coffee beans.
But I've never actually tried taking green coffee extract for weight loss by itself.
So, does green coffee work for weight loss?
Let's find out. But, before that, I should tell you about my body type and why it's hard for me to lose weight.
My curse
Losing weight is hard, even harder when you love food.
Impossible when your body loves to put on fat and hates building muscles.
Well, that's me in essence.
I have a cursed body with a love for food, not just any food, but the sweet kind.
Yes, I love sweet things.
My weaknesses are Krispy Kremes and cheesecakes.
I can devour half of a Costco cheesecake even after having a big meal.
And, I can eat 6 Krispy Kreme originals before I feel like vomiting.
Temptations are never-ending everywhere because we love to travel and eat out.
Furthermore, my partner loves to buy junk food for her nieces and nephews. She loves to spoil them. Our pantry is full of crisps, chocolates, and cakes.
That's why it's a struggle for me to lose weight, too many temptations.
Before giving my verdict, of whether green coffee extract for weight loss is a myth. Let's go behind the studies, research, and science behind green coffee for weight loss.
Green coffee extract for weight loss studies
There are many studies about green coffee. The problem is that the research is small.
To be considered significant, the study will need to involve more than 1000 participants.
An analysis of green coffee research found that green coffee can help with weight loss.
Many articles are studying green coffee as a weight loss solution. Only three clinical trials and 142 participants were included in the analysis due to duplicate citations, didn't investigate food supplements, didn't produce outcomes and had unsuitable designs.
The green coffee analysis found that green coffee extract can reduce the absorption of carbs in the intestine.
[source: The Use of Green Coffee Extract as a WeightLoss Supplement: A Systematic Review and Meta-Analysis of Randomised Clinical Trials]
The studies so far have shown positive results, but as I said, research needs a significant number to consider green coffee as a viable treatment for weight loss.
So, why did we even consider making green coffee bean extract as a weight loss product?
Well, I used myself as a guinea pig.
Green coffee bean extract weight loss results
Even though green coffee does not have a significant number of studies to validate it as a weight-loss supplement, various people have used green coffee extract that saw positive results.
So, I put the green coffee to the test, with a difference.
Although green coffee itself is potent, we made sure to encapsulate green coffee's real essence, the chlorogenic acid.
Our Green Coffee, 50% GCA, ensures that you get a significant amount of green coffee antioxidant. The GCA is the essential component of green coffee.
Without GCA, green coffee wouldn't have any benefits.
Off to our Green coffee extract for weight loss real-world test, this is how it went.
Green Coffee with 50% GCA TEST
I took the Green Coffee with 50% GCA for four weeks, kept a balanced calorie diet, and exercised 3 or 5 times a week.
My base numbers are the following:
Weight: 69 kg
Body fat: 29.7%
The first week didn't go too well because I caught the flu. You can check it out from our Youtube video called supplements for weight loss.
Moreover, I wanted to ease Green Coffee into my system slowly.
The first week was pretty much a write-off. I went over my daily calorie limit to get more nutrition to fight the cold and flu. I also missed my workouts.
I was feeling so much better in the second week. I wasn't coughing or had a runny nose. This is surprising because my cough would usually last a month or more. Perhaps the supplements that I've been taking for my immune system is working. My flu and cold were still lingering, but it didn't affect my workout routine. I exercised for four days and ate a balanced calorie diet. And I'm happy to report that I lost 1 kg.
The third week is pretty much the same as the second week. Everything went smoothly. I lost another kilo.
In the fourth week, I lost another kilo! I'm such a loser.
Check out the result in our supplements for weight loss videos.
Overall, I can honestly say that Green Coffee 50% with GCA works.
My current number as of Feb. 20, 2021:
Weight: 66 kg
Body fat: 25.5%
How to use the green coffee extract for weight loss
I detailed how to use green coffee for weight loss in our supplements for weight loss video.
Essentially, if your aim is to lose weight with green coffee, a cup of coffee is not ideal.
You will need to drink plenty of green coffee to get the same amount of green coffee antioxidant (GCA) from our Green Coffee 50 GCA.
And drinking plenty of caffeine in a single day can have detrimental to your health. Some are severe, mild, and some could be fatal.
Here's just some of the following side effects you may experience when you take too much caffeine:
Anxiety
Restlessness
Fidgeting
Insomnia
Facial flushing
Increased urination
Muscle twitches or tremors
Irritability
Agitation
Elevated or irregular heart rate
Disorientation
Hallucinations
Psychosis
Seizure
Arrhythmias
Ischemia
Rhabdomyolysis
[source: Caffeine adverse effects]
Try to ease your body into the Green Coffee 50 GCA for the first few days. In my case, I took only one capsule a day for the first week.
Then I took the recommended amount of two capsules a day. I took one capsule before breakfast and one before my exercise.
Take the capsule thirty minutes before a meal or workout. This allows the chlorogenic acid time to get into your system.
You don't have to do it my way. You don't have to take it before a workout, but I do recommend it because studies show that taking it before exercise helped women burn more calories.
[source: Effect of Green Coffee Consumption on Resting Energy Expenditure, Blood Pressure, and Body Temperature in Healthy Women: A Pilot Study]
Conclusion
With Green Coffee 50% GCA, I lost 3 kg in only a month.
How is that possible?
Previously I would exercise for more than an hour, six days a week, only to lose 3 kg in 5 months. Just have a look at my previous weight loss journey on Youtube.
While on the Green Coffee 50% GCA, I only exercised 3 or 4 times a week and less than an hour. Sometimes only half an hour.
Does green coffee extract work for weight loss?
I wholeheartedly agree.
I'm not even saying this so that you buy our supplements. No, by all means, try other green coffee extracts for weight loss supplements.
Just be sure you're buying from distributors who manufacture in a GMP-certified and FDA-registered facility located in the USA. And goes through independent third-party testing.
We also know that you can't possibly tell if a supplement will work for you if you don't try.
That's why when you purchase our product, any of our products, and you don't like it. Just let us know, and we'll give you your money back. And, you can keep the bottle. You don't have to send it back.
Some companies will tell you to return the opened bottle and make you go through hoops and hassles, so you'd change your mind about returning the product.
They'll make you fill-up forms, they need you to provide proof, and make you pay for the return shipping fee. We don't do that at Healthful Papa. Read our no-worries guarantee for more information.
Try our Green Coffee 50% GCA, without risk. Check out Healthful Papa's supplement store if you need help in losing weight, trouble sleeping, joint pains, look younger, and are sick of supplements that do not work, check out our supplement shop.
---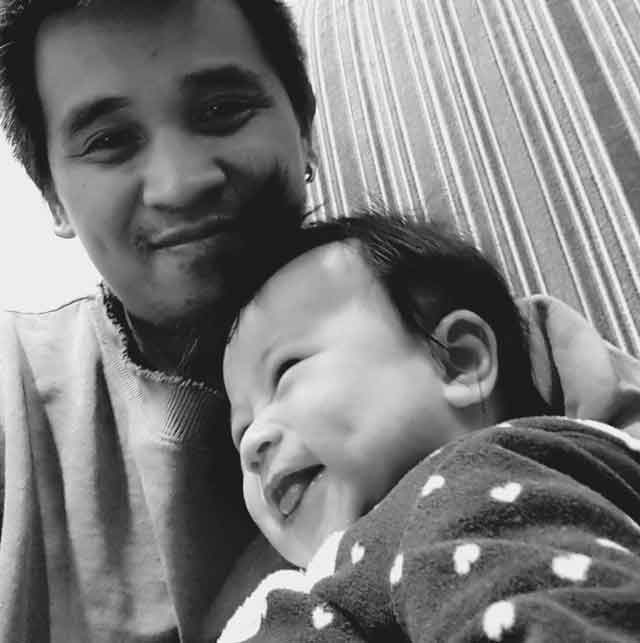 "I have the metabolism of a sloth and a body that hates putting on muscles. This curse motivated me to study weight loss and nutrition. I want to share my experiences and knowledge to help you achieve your ideal body."

— Christian Tanobey
---