Are you looking for a health supplements online store that only carry proven, effective, and safe vitamins and supplements?
Have you bought supplements or vitamins before, that do nothing for you?
Furthermore, when the supplements didn't work? Did you have to go through hoops and hurdles just to get your money back?
Find proven and effective with definitive money-back guarantee supplements.
Why choose Healthful Papa's health supplements online store?
There are many health supplements online stores. But, most of them sell anything they can get their hands on.
They have no vested interest in your health or wellness at all. Just look at Amazon. They have many products you can buy.
They have a vitamins and supplements category, but you are not buying from Amazon. You're buying from third-party sellers who may have no idea about nutrition but are savvy marketers.
They market their products very well by telling you that scientists and doctors got together to formulate their supplements to get you to buy.
There are big companies that have the capital to invest in scientists to formulate their products. They are so big that they rely on customer service reps and sales reps to push and take care of their products.
We are a small business. Each communication you get is coming directly from me. Whether from our social media channels or emails, all the replies you get come from someone who cares about your nutritional needs and health.
We care more about your health than your dollar
Why? I know how frustrating it is to find the right supplements that can work for you.
I've gone through many joint supplements to find the one that works.
I spent thousands on weight loss magic pills.
I ingested many natural sleeping pills only to be washed down the toilet.
Our health supplements online store only carry proven effective supplements
Our supplements are formulated using years of nutritions knowledge, backed by scientific research, and based on human studies.
I've reviewed many supplements, you can read about them by clicking on the following:
Some supplements contain the right ingredients, while some have only been proven on mice and animals.
We, humans, are a different species to animals. The dosage we can safely take and how we process food is different.
You could be wasting your money or asking for trouble if you're taking supplements that are only tested on animals and lack scientific evidence.
Our supplement shop manufacture in a GMP certified and FDA registered facility in the USA
Why do some supplements work and while others don't?
Why do some supplements contain the same ingredient, but one is more potent than the other?
You've seen it before. Supplements contain the same ingredient, the same amount, the same directions, yet one works better than the other.
This comes down to honesty and transparency. How do you know they are putting the ingredient and the amount as they say on the label? You need to look for a manufacturer who practices good manufacturing protocols.
Our health supplements online store only provide supplements that are made in an FDA registered, and GMP certified facility located in the USA.
Now, it's easy for me to say that, and so do other sellers. It's simple to put on a GMP certified on a supplement label. But how do you know we are telling the truth?
Well, you can ask for a GMP certification. If the distributor can't provide you one, I suggest you run as fast as you can.
A GMP-certified facility needs to comply with good manufacturing practices to ensure quality, safety, and effectiveness.
Independent third party tested
In addition to GMP certification, FDA registration, and made in the USA. Our health supplements are tested by independent third party.
Third-party testing ensures compliance and that each of our products is safe to use and effective.
We use a third-party lab that is properly equipped with state of the art facility.
The independent lab has been around for more than 13 years and specializes in the testing of nutraceuticals, with specialized staff in diverse scientific disciplines.
They maintain compliance with cGMP and USP regulations and are accredited to ensure that all their work meets the highest standards.
The independent lab testing organization is ILAC MRA and PJLA accredited. Acquiring these accreditation requires that the testing lab is fully compliant to safety and quality.
ILAC MRA and PJLA accreditation require the laboratories to have the necessary personnel and the quality of the laboratory system and competency is up to quality standards.
How can you know that the supplement you are buying from is tested by an independent party?
Again, you can ask for the certificate of analysis on the product that you are going to buy.
And if you don't hear from them or can't provide it to you, go to other online supplement shops that can.
A health supplements online store that fights cancer
And I hate talking about this, but I want your help.
My mother was diagnosed with non-Hodgkin's lymphoma.
It's a terrible cancer of the blood and can spread everywhere if left untreated.
I've seen the sides of her that I've never seen before.
She is so patient, more patient than I. But the treatments made her moody and irritated about every little thing. It's terrible for everyone involved.
She's being treated and still fighting, but the treatments have made her very weak. She could hardly wash the dishes, hard for her to cook, and can't stand for an extended period.
I gave her our Turmeric with Bioperine to see if she would feel any different.
I was surprised that she agreed to take it. She's the type who would rather drink cold and flu tablets than use natural solutions to prevent and ease the duration of a viral infection.
Perhaps she realized that the drugs prescribed to her are not making her feel better at all.
After four days, I saw my mother out in the garden with a pair of garden gloves on, pulling out weeds.
I asked her what she was doing, and she casually replied that she's taking out the weeds. I told her to go inside, and I will do it.
She said, "No, you go inside, and I will do it."
I kept pleading, but she said that she doesn't feel tired, so I let her do what she wanted.
After pulling out the weeds, I thought she would lay down and rest.
Nope, she went and grabbed the vacuum and started cleaning the floor. She told me to grab the mop so that I can mop right after.
Are you OK? I asked.
"Never been better. I think the Turmeric is working." She said.
I was so happy for her. She feels much stronger, and I'm so grateful that she is almost back to her old self.
I hope that she will get through this terrible hurdle in her life and get to see my 3 yo baby girl's wedding. That's what I wished for when I saw a falling star. Yes, call me childish. But that was the first thing that came to mind when I saw a light fall down from heaven.
Having seen the terrible consequences of a loved one being treated for cancer. I want to help others who are in the same situation.
I have donated to the cancer foundation, but it barely made a dent. That's why I decided that every $2 from our profit goes towards a cancer foundation.
I can't say which foundation yet because I'm still in talks to make it official. But I didn't' think it would be this hard to get their permission to use their name and give them money.
Perhaps, we are a small business, and foundations don't want to ruin their brand? Thus, I can't name a cancer foundation at present.
But any sales we make from our health supplements online store, $2 will be put aside and saved to be donated.
Let's make cancer be treated like the common cold. Because frankly, cancer sux
Conclusion
Check out our health supplements online store for proven effective supplements. You don't have to worry whether or not a supplement will work for you.
I know how hard it is to find supplements that do what it says it does. That's why we created the no-worries guarantee.
You have nothing to worry about when buying from our health supplements online store because if you don't like them for any reason, you can ask us, and we'll give you your money back. It's that easy.
The best thing is that you can keep the opened bottle. You can save your money and precious time by not sending it back to us. We are glad that you've tried our product and thank you.
---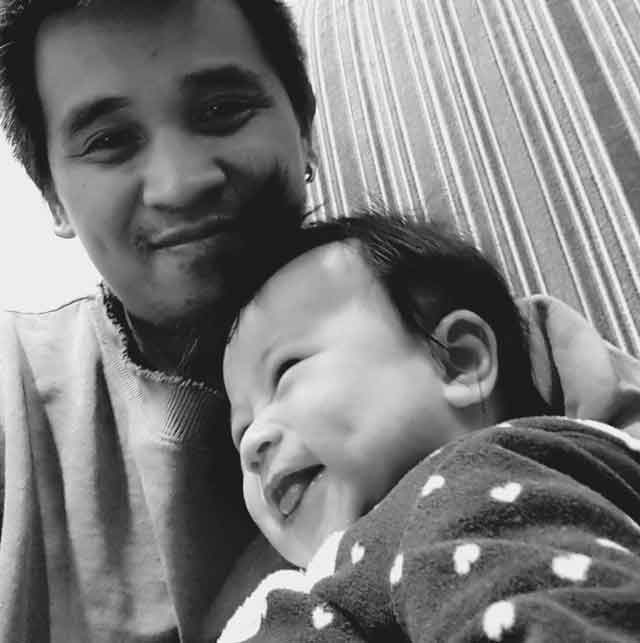 Ladies and gents, gather round, I've got a tale to tell. Picture this: a body that refuses to bulk up, paired with a metabolism slower than a snail's race to the finish line. It's a curse, I tell ya! But fear not, my friends, for I took this challenge head-on and became a scholar in all things weight loss and nutrition. And now, I'm here to share my tales of triumph (and some struggles) with you all, so you too can finally achieve that bod of your dreams! flex (just kidding, still workin' on it).

— Christian Tanobey
---