I've been going to the gym for over a decade to improve my fitness. 
I waste 40 minutes driving to and from the gym.
I hated when someone decides to keep a whole set of dumbbells for themselves because they love supersets.
And, they don't put it back!
So, I decided to work out at home.
Best decision I ever made.
If you are sick of the gym, this is how to lose weight at home and keep more money in your pocket.
How to lose weight at home
The following are what you need and to do to lose weight without going to the gym:
Best equipment for home workout
You don't have to spend much when you choose to workout at home.
You can forego the equipment part and workout without equipment; it's still effective.
And, when you are ready to up your game, you can slowly buy what you need.
For now, here's a list of what I use at home. You can choose which one works for you, or you love the most. So, the following is my home workout equipment:
Dumbbells
Curl bar
Skipping rope
Mat
Shoes
Phone
Dumbbells
Dumbbells should be the first equipment to buy for your home workouts. They are versatile and cost-effective. There are many variations of exercises you can do with dumbbells.
Curl bar
Do you know those short bars with zig zags? Those are curl bars. Curl bars are great for working out biceps.
Skipping rope
I used to play skipping rope as a kid. I never took it seriously until now. I've gone through three skipping ropes so far. Skipping rope can take your fitness level a notch higher.
Mat
Exercise mats are great for cushioning the impact of running in place, jumping in place, or any activity that stresses your joints.
Shoes/socks
I shadowbox often, and I used to do it barefoot. Don't do it.
After ten minutes of shadowboxing, the skin on the balls of my feet was coming off.
Phone
Ah, mobile phones, everyone has one! You can play games, check the weather, and take photos with a simple app. The mobile phone and apps made things very convenient. The apps I used quite often for my health, and fitness goals are:
Resistance training at home
Resistance training is used to build muscles and strength. If you're on your first step, you'll develop muscle and exponentially.
But, suppose you've been lifting for quite some time and gained a considerable amount of strength. Training for strength at home can be challenging.
To increase strength, you need to lift heavy. And you need heavyweight plates to lift. Using your own body weight with a couple of dumbbells is not enough to further your gains.
But, it takes time to build muscle. So, your body weight and a small collection of dumbbells are enough for now.
Home cardio
Doing cardio without equipment is easy. And more fun.
Are you sick of walking monotonously on a treadmill? Or, riding a stationary bike while staring at the wall? Well, I am.
So, I started jogging outdoors. I walked and shadowboxed. Cardio is essential to losing fat.
Studies have shown that doing both cardio and resistance training to lose weight is more effective than doing only resistance training or cardio.
Count calories
Counting calories is easy. Open an app, record what you ate, done.
But, can you keep doing it for more than 4 months? It took three months for me to despise opening my app to record what I ate.
Moreover, I forget or I just couldn't be stuffed about recording what I had for lunch yesterday.
Counting calories is tedious, time-consuming, and something you can forget easily.
But, the good news is that you can eyeball anything after counting calories for three months or so.
And the most important thing you'll learn when you count calories is that you're eating more than you should.
Motivation to workout at home
Motivating yourself to workout at home is the most important to develop to be successful in losing weight.
Either you workout at home or in the gym, mindset is everything when trying to lose weight.
For me, there are many things to do. There are games to play, Netflix to binge, and ice cream!
You guys have no idea how much junk food we have stored in our pantry. Mostly bought by my partner, she says it's for the kids. Which is true because the kids eat most of them.
But, it's so much easier to fail a good diet when there is so much bad food around you.
Click below to find out how you can keep motivating yourself to lose weight, even when there are yum yums everywhere.
Home workout vs. gym
I still love working out in the gym, but not when you have to wait 10 minutes to use a machine.
Don't get me wrong, I don't mind working out with others. Heck, I started working out with friends. But, I lose focus, especially when it comes to my close friends.
There are pros and cons of home workouts and the gym.
Workout at home transformation
Here's my weight loss transformation ever since I started working out at home. I started by using my own body weight. And gradually started buying home workout equipment.
Many people will say that I'm not fat. But, I wish that was the case.
Just because I'm not obese doesn't mean I"m fat. There is a phenomenon called skinny fat.
And it's more dangerous than being obese.
How so?
Well, being obese naturally causes concern for many.
However, it's harder to be worried when you are skinny but have a considerable amount of fat.
When you are fat, you are advised to lose weight. But, no one will tell you to lose weight when you are skinny.
Sometimes your size doesn't take into account your fat percentage. Take me, for example. I'm not fat big, but my fat percentage was well over 28%. I got it down to 24.7%, but I know I have a long way to go.
I'm aiming for at least 15% body fat. It will take time, but I have patience. Patience is so underrated in the weight loss space.
Everyone wants to lose weight NOW!
Even if you do lose the unwanted extra kilos, you will put them on in the future.
Maybe, not in the immediate future, but you will, eventually.
Conclusion
Have you joined the gym, worked out religiously until you didn't anymore?
I've even heard people losing money because they paid annual membership.
Some gym membership can cost you more than $1,000 a year.
Working out at home is a lot cheaper than going to the gym.
With $1,000, you can buy excellent equipment and lose weight in the comfort of your own home.
---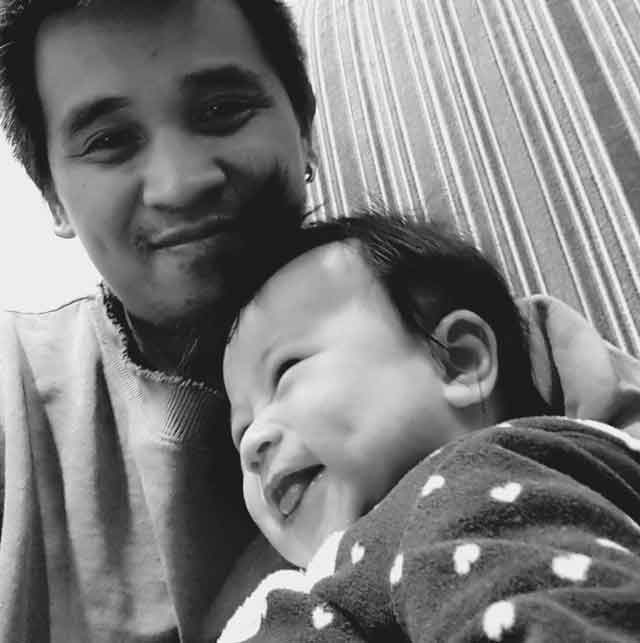 "I have the metabolism of a sloth and a body that hates putting on muscles. This curse motivated me to study weight loss and nutrition. I want to share my experiences and knowledge to help you achieve your ideal body."

— Christian Tanobey
---
---
Explore the workout at home series:
---