Honestly, there is no best equipment to workout at home for everyone. But there is the best equipment for you.
I don't know what you like or your preference. So, here's just a simple guide to help you choose or give you an idea of the best equipment to workout at home.
My best equipment for exercise at home
Here's the list of the equipment that I use every day to lose my fat belly at home, in no particular order:
Dumbbells
Door pull up bar
Curl bar
Exercise mat
Skipping rope
Shoes
Dumbbells
If I only had one choice for the best equipment to workout at home, I would pick dumbbells. You can use dumbbells with anything.
Want bigger biceps? Curl some dumbbells.
Want bigger triceps? Extend some dumbbells.
Want bigger traps? Go shrugs some dumbbells.
Want to get bigger? Dumbbells.
Dumbbells.
Dumb.
Bells.
I use my dumbbells for my legs, biceps, triceps, back, and shoulders. You can target every muscle group with the dumbbells.
Dumbbells are very robust, and you don't have to keep replacing them. It can be a one-off purchase and your set, or you can slowly buy as you get more cash.
I don't remember how much I spent on my dumbbells. But, I can take a guess. I probably spent about $200 for a 50kg set.
I did contemplate whether to get adjustable dumbbells like the power blocks, but I settled with the traditional ones, as you can see.
[Disclosure: As an Amazon Associate, Healthful Papa earn from qualifying purchases using the links in this article]
If I had to do it again, I would have purchased the easy-adjust dumbbells for convenience and space like the Bowflex adjustable dumbbell.
Bowflex is a well-established fitness brand and has been around since 1986.
It all began in 1986. While others were building expensive, conventional weight machines for gyms, we were developing an innovative way to bring gym-quality results into the home. As it turns out, people really liked that idea. No gym membership, no waiting for equipment, no judgment. Just you, a goal, and a convenient solution sitting in the next room that guaranteed results.

Bowflex About Us
What I like about Bowflex is that there's no clutter. Only two dumbbells that require a small little niche in your home. If you don't have much space, you like minimalism, want the wife happy? Get Bowflex.
But, if you like traditional dumbbells or you don't trust the build quality of Bowflex, Powerblocks, or any adjustable dumbbells, have a look at the Yes4All Adjustable Dumbbells.
Yes4All Adjustable Dumbbells have a good rating of 4.5/5 stars on Amazon. However, the product does have some negative feedback. Some say it's not pretty, someone said they had a hard time taking off the stickers, and someone said one of the star locks was too big.
Even after reading those complaints, I would still buy the Yes4All Adjustable Dumbbells. You can always contact the seller for any problems.
I am a seller on eBay. Trust me when I say that sellers care about customer ratings more than losing a few dollars on replacements or refunds.
I don't know much about the brand Yes4All. Only that they are located in 3172 Nasa Street, Unit B, Brea, California, 92821, USA. I got this from their website at yes4all.com/about-store.
The Yes4All Adjustable Dumbbells have plenty of weights and it's a good deal. A pair weighing 200 lbs is more than I need. And, there's plenty of room to grow, for me anyway.
But you are not me. You could be bigger and want to compete in the strongman challenge; then you'll need more than a 100lb dumbbell. Then investing in proper dumbbells will get you closer to being the strongest man on the planet.
If you focus on growing your muscles, and not necessarily insanely strong, lifting light and correctly is best.
Door pull up bar
My second best equipment to exercise at home is this door pull up bar I bought for only $20. I like it, sturdy, and it does the job. But, one of the screws didn't fit the holes properly.
Now, before you start saying stupid things like, this guy has no idea about screwing things. I was an apprentice Mechanic, alright. Who got fired three months in the job.
It wasn't that I was incapable of screwing screws, the owner's dog was sleeping underneath the tires, and I had to reverse the car.
I had no idea that the German Shepherd was there. All I heard was a loud high pitched yelp.
I could have argued that what is a dog doing in a place of business? But I felt so bad. My boss, even more so. So, there goes my mechanic career.
What does this have to do about the best equipment for home workout? Absolutely nothing.
So, look at my handy work instead.
For $20, its' worth it. The door pull up bar does a great job of working out your back. And, it gives a variety of back exercises.
[Disclosure: As an Amazon Associate, Healthful Papa earn from qualifying purchases using the links in this article]
Here's Amazon's best seller with 11,204 reviews and a rating of 4.5/5 stars. Click here to buy.
Curl bar
A curl bar adds another dimension to working out your biceps. Yes, I'm emphasizing my biceps, but who doesn't want bigger guns?
Only kidding, I don't care about that. I just want to be healthy.
You can also workout your triceps with the curl bar by putting it over your head. Then straighten your arms over your head up and bend it back down.
Also, you can use the curl bar to do some shrugs or front raises. Overhead shoulder press? Squats? The possibilities are endless.
I bought my curl bar for $60.
Exercise mat
If you workout at home, you can save your tiles and carpets by using exercise mats.
I once dropped two, 5kg weight plate because I'm stupid that way. I forgot to lock it with the spinlock.
Without the mats breaking the weight plates' impact, I would have replaced two broken tiles.
Placing your weights on the carpet for long periods can also deform your carpet. So, mats are great.
Moreover, mats can reduce your joints' impact when running in place, jumping around, or shadowboxing.
Skipping rope
I incorporate skipping rope with my shadow boxing, so I don't strain my back and legs too much.
Skipping rope is also a fun way to lose fat. It may be frustrating at first, but you feel a sense of accomplishment as you get better.
You might even start bragging by doing double-unders. But no one cares. So, concentrate on sweating out the fat.
And, once you have the body of a pro boxer, then you'll start getting noticed.
I love skipping rope, and it's my main cardio routine. I've been skipping ropes for six months now, and I went through three ropes already.
The only advice I can give you when picking a skipping rope is to buy one with a handle without joints. The handle should be one piece just like the ones above.
Also, don't buy cable jump ropes if you plan to use them on cement, gravel, or hard abrasive surfaces. If you do, you'll find that the plastic covering the cable will come off, and the wire hitting your head will be as painful as being whip with a barbed wire.
When you are just starting out, just buy something cheap and simple. A jump rope you can use anywhere and not worry about its life expectancy. Like the one below.
This one is the cheapest I've seen with great reviews and functions the same as the more expensive jump rope. Click here to buy.
Shoes
If you are working out inside your home, doesn't it make sense to wear shoes that aren't dirty?
Buy yourself a separate shoe for home use only.
I was shadow boxing barefooted the other week. After 10 minutes, the skin on the balls of my feet started peeling off. Moral of the story? Wear shoes.
Wearing shoes can also reduce the impact on your joints.
Best equipment for full body workout at home
The best equipment for a full body workout at home has to be the dumbbells, hands down.
I mean, you can pretty much do anything with dumbbells. You can work your legs, arms, back, shoulders, and even your abs.
Best equipment for leg workout at home
I'm still deciding on which is the best equipment for leg workouts at home. Should it be dumbbells or barbells?
I've used barbells in the past, and I'm a real fan of dumbbells. But, for leg workouts, I think barbells are superior for leg workouts.
The only thing with barbells is that they are not space friendly. You might have to move a few pieces of furniture if you are living in a compact apartment.
But, you can buy short barbells to save space. With that, I think the barbell is the best equipment for leg exercises when you are stuck at home.
Best equipment for chest workout at home
If I can add a bench to the equation, then it would be the bench and dumbbells. If I take away the bench, then I can still use the dumbbells for chest exercises.
Exercises you can do for your chest with dumbbells are the following:
laying down chest fly
standing chest fly
Laying down dumbbell press
All those exercises, except the standing chest fly, are the same movements but without a bench. The standing chest fly is similar to a shoulder front raises but with your palms facing up.
Although the dumbbell exercises may not be as effective as having a bench, it still works the chest.
Conclusion
If I only have one choice of the best equipment to workout at home, I would pick the dumbbells.
I can live without the barbell, bench, mats, or shoes.
If I was buying the equipment in order, the following is how I would order it:
Shoes
Exercise mat
Dumbbells
Skipping rope
Door pull up bar
Curl bar
Exercise mat
It's hard to do cardio without shoes. The second choice is the exercise mat. I suggest buying the exercise mat before the dumbbells if you have tiled or wooden flooring. You don't want to leave scuffs and marks or break a tile, do you?
Now the dumbbells would be third, followed by a skipping rope, a door pull up bar, and then the curl bar.
These are the best equipment I would use to workout at home.
How about you? What do you think is the best equipment to workout at home?
---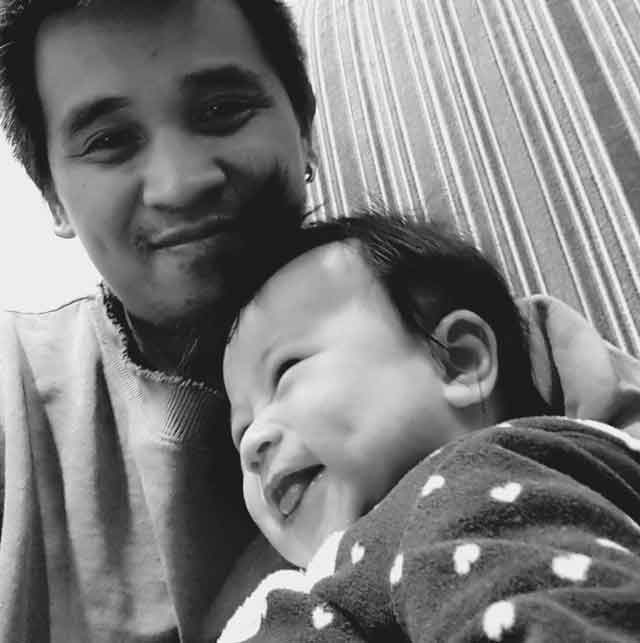 "I have the metabolism of a sloth and a body that hates putting on muscles. This curse motivated me to study weight loss and nutrition. I want to share my experiences and knowledge to help you achieve your ideal body."

— Christian Tanobey
---
---
Explore the workout at home series:
---