Cardio workout at home can be boring if you don't have variety.
However, it's different if you love it.
If you loathe your current cardio regime, try these cardio exercises at home.
Cardio exercises at home
I am currently doing two types of cardio exercise. One is jumping rope, and the other is shadowboxing.
I have other cardio exercises. I play basketball and go for a run or walk. But they are not exactly at home cardio types.
Nowadays, I mostly exercise at home with a jump rope and hitting an imaginary opponent with my fists.
And, it gets the job done.
I tried the 7-day jump rope challenge, and I lost 1 kg in a week. How did I lose 1kg in a week? I jump roped. Honestly, I didn't change my diet nor restricted it.
Cardio workouts at home to lose weight
You don't need equipment to have an awesome cardio session. All you need is knowledge.
Here are my favorite exercises to lose weight in the comfort of your home:
Shadowboxing
Jump rope
High-Intensity Interval Training
Shadowboxing
Shadowboxing is not hard. However, you need to know the difference between an arm punch and a real punch.
Firstly, what is the arm punch? The arm punch has nothing behind it. Try punching while keeping still. That's an arm punch.
Now, the real punch. Try moving to incorporate your body with your punch. That's a real punch.
Below is me working on my jab. I learned, and hopefully improved since then.
Don't believe me? I know, you probably can't tell which punch delivers the most pain. So, how can you know?
The only way you'll know is when you're on the receiving end, or you can always punch the wall and see which punch hurts you the most.
Jokes aside, boxing is not just throwing your hands to hurt people. It's also about moving and using your whole body to dodge, block, and maneuver. Boxing is also a mind game.
Moreover, once you combine defense with your offense, you'll get an excellent cardio workout with shadowboxing.
Jump rope
I love jump rope. I once did the 7-day jump rope challenge, and I lost a kilo. It's unbelievable because I ate the same and didn't do any challenging activity that week. Moreover, the only cardio I did was the jump rope, and I averaged only 15 minutes a day.
That's right, 15 minutes a day of cardio is all I needed to lose a kilo. And, my body has a metabolism of a sloth. I'm not the type that builds muscles just touching a dumbbell. Or eat anything and everything without putting on weight.
I'm the exact opposite. I gain fat easily, and it's a struggle to develop muscle.
I wish I were a Mesomorph, so I don't have to work hard so much.
You don't believe in different body types? Am I just making excuses?
Well, here's some research behind them. This research shows that ectomorph, endomorph, and mesomorph have different body shapes.
"…ectomorphs (n = 19) had less (P < 0.05) body weight, fat weight, and percent body fat than endomorphs (n = 14) and mesomorphs (n = 30). Fat-free weight (FFW), total body potassium (TBK), and body cell mass (BCM), normalized for stature, were lower (P < 0.05) in the ectomorphs than in the endomorphs and mesomorphs…"

[source: Association of dominant somatotype of men with body structure, function during exercise, and nutritional assessment]
And think about the people around you. Your friends, family, and acquaintances. Do you see someone who eats so much, more than you, yet doesn't gain any weight?
Do you know people who eat one ice cream and get plumped the next day?
How about some people who go to the gym at the same time as you. But look like the Hulk after a few weeks while you still look like a stick?
Also, if you think only fat people have cardiovascular issues. My friend's skinny dad has high cholesterol, yet my fat friend's cholesterol is normal.
You have to know that some people have to work out harder to achieve the result they want. Don't compare yourself to others because some are just blessed.
Or, stop trying to achieve your ideal body after seeing your friend lose weight after a few weeks of laid back exercises.
No matter what body type you are, you will benefit from jump rope. Jump rope has shown to decrease the risk of cardiovascular diseases.
A 12-week jump rope program found that the participants reduced their body mass index, lost fat, and improved their risk of cardiovascular diseases.
If you want to build up your cardiovascular efficiency, incorporate jump rope to your regimen.
[source: The effects of a 12-week jump rope exercise program on abdominal adiposity, vasoactive substances, inflammation, and vascular function in adolescent girls with prehypertension]
20 min cardio workout at home
Here is my 20 min cardio workout at home.
A 15-minute jump rope session followed by a 5-minute shadowboxing.
You don't need equipment for shadowboxing, but I hope you get a jump rope.
[Disclosure: As an Amazon Associate, Healthful Papa earn from qualifying purchases using the links in this article]
If not, you can get a fast jump rope cable here.
The only thing you should consider when using this jump rope is the floor's surface.
If it's too abrasive, the PU material covering the cable will deteriorate and peel off. Cable jump ropes should only be used on polyurethane, hardwood, vinyl, or rubber floor surfaces.
I recommend jumping on rubber mats to reduce the impact on your joints.
Jumping rope can be fun. But, you might get frustrated at the start significantly if you've never jump rope in your life.
I used to jump rope in my early years, so taking it up again was a breeze. However, I could not even last a minute.
Jump rope is hard and will improve your cardio with only a 10-minute session daily.
A study found that doing a 10-minute skipping rope a day improved cardiovascular efficiency like a 30-minute jog.
[source: Comparison of Rope Skipping and Jogging as Methods of Improving Cardiovascular Efficiency of College Men]
When you are only starting, the workout doesn't have to be high intensity. Just try to work as hard as you can.
Before you start shadowboxing, get familiar with the jab, cross, hook, and uppercut. This is how you throw a real punch.
Jab
You jab with your non-dominant hand. So, it's your left hand if you're a righty.
When you jab, you use your hip. Don't overextend, though. And, always keep your back foot loaded.
Cross
The cross, aka straight, is a punch thrown by your dominant hand. Usually is a power punch.
Hook
A hook is also a power punch. The hook is thrown with either arm bent at or at 90 degrees. When you throw a hook, the power comes from your legs to your core and upper body.
Uppercut
The uppercut is from 6 to 12 punch. A vertical punch that gets its power from sitting on your punches. To generate a powerful uppercut, bend at the knees and simultaneously throw the uppercut as you drive your whole body upwards.
Conclusion
Getting a good workout at home doesn't need to involve expensive equipment.
Equipment is not as necessary as getting it done and getting good nutrition.
There are many forms of cardio you can do at home that are fun. It's essential to pick cardio you WANT to do. Don't do something you hate.
If you don't know which cardio can spark that fire in the pit of your stomach, try all of them. It doesn't have to be shadow boxing or jump ropes.
Try different types of exercises. Check out some more activities you can do at home below:
That's my cardio workout at home routine. What's your favorite cardio? Comment below and tell me if it's helping you get in shape. Perhaps you can't do cardio because of some pain in your joints. Let me know. Until next time.
---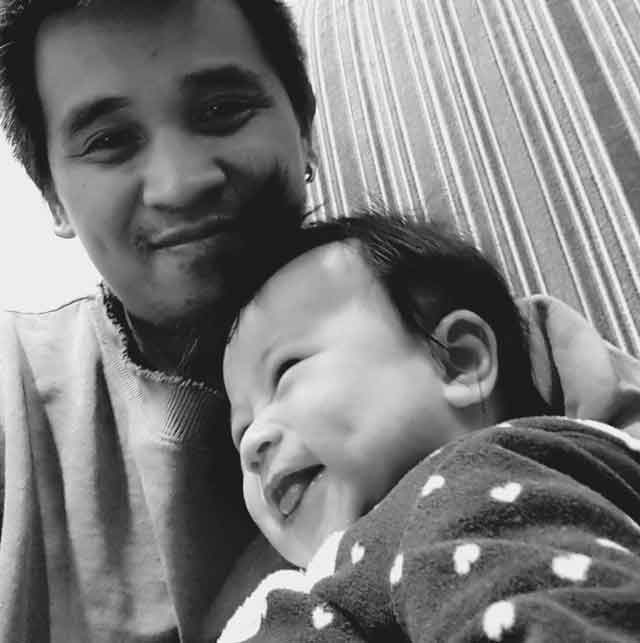 "I have the metabolism of a sloth and a body that hates putting on muscles. This curse motivated me to study weight loss and nutrition. I want to share my experiences and knowledge to help you achieve your ideal body."

— Christian Tanobey
---
---
Explore the workout at home series:
---