Are you tired of feeling like a sloth? Do you want to trade in your couch potato lifestyle for a fit and fab physique? Look no further, because we've got the ultimate solution for your lack of motivation to hit the gym: humor! That's right, by adding a little bit of comedy to your workout routine, you'll be laughing your way to a six-pack in no time. So put on your gym shoes and let's get ready to have a good time while getting in shape.
How to get motivated for the gym
Make it a non-negotiable: Treat your gym sessions like a date with Ryan Reynolds, you wouldn't cancel that, would you? So, make it a non-negotiable part of your daily routine, just like brushing your teeth or stalking your ex on Instagram.
Find a workout buddy: Having a workout buddy can make exercise more enjoyable, and it can also hold you accountable. Plus, you'll have someone to share your post-workout pain with.
Make it fun: Instead of dreading your workout, try to make it something you look forward to. Listen to your favorite music, try a new class, or even make a game out of it. For example, see how many burpees you can do in a minute or how many times you can lift a certain weight.
Reward yourself: Give yourself a little reward for reaching your fitness goals. It could be something as simple as a pint of your favorite ice cream or a new workout outfit that shows off your guns.
Change it up: Doing the same workout routine can get boring. Mix it up by trying different exercises, classes, or even switching up the location of your workout. Who says you can't do yoga at the beach or run up and down the stairs in your office building?
Remind yourself why you started: When motivation is low, remind yourself of why you started working out in the first place. Whether it's to lose weight, improve your health, or just feel good about yourself, keep that reason in mind and it will help you stay motivated.
Dress up for the occasion: Put on your favorite workout gear, and you'll feel like a superhero ready to take on the world.
Make a bet with yourself: Challenge yourself to beat your personal best or set a goal, and treat yourself if you achieve it.
Bribe yourself: Promise yourself a tasty treat or a fun activity after your workout, it's like a reward for a job well done.
Think of it as a escape: Use your gym time as an escape from the daily grind and stress, it's a chance to clear your mind and focus on yourself.
Find humor in the pain: Laugh at yourself when you can't lift as much as you want or when you're struggling through a tough workout, it'll make the experience more enjoyable.
Don't take it too seriously: Remember that the gym is supposed to be fun, and not a chore. So, don't put too much pressure on yourself and enjoy the journey.
Imagine the compliments: Visualize all the compliments you'll receive when you reach your fitness goals, it'll be a great motivator.
Be kind to yourself: Remember that everyone starts somewhere, and progress takes time. Be patient with yourself and celebrate small wins along the way.
Remember the end goal: Keep your eyes on the prize, and remember why you started working out in the first place. It'll help you push through the tough days.
Why go to the gym?
Because who doesn't love a good sweat sesh? It's like a hot shower, but you're the one getting cleaned."
Because a strong body leads to a strong mind, and we all know we could use a little more of that in our lives.
Because you'll finally be able to outrun the ice cream truck and catch those delicious treats.
Because it's time to trade in your dad bod for a dad bod that's actually fit.
Because you'll finally be able to lift more than just a pint of beer.
Because with a gym membership, you'll have access to all the best equipment, including the one that makes you look good in the mirror.
Because it's time to show off those guns and stop hiding them under those sweater sleeves.
Because with a little bit of effort, you could have a booty that would make Kim Kardashian jealous.
Because it's time to ditch the muffin top for a six-pack, and what's better than a six-pack of abs? A six-pack of beer! (Just kidding, or are we?)
Because who needs a gym when you can have a GYM-azing body!
Because you'll finally be able to do more than just sit and Netflix and chill.
Because who doesn't love a good endorphin rush? It's like a natural high, without the legal issues.
Because a gym membership is like a magic wand that turns your flab into fab.
Because with a little bit of hard work, you'll finally be able to give your mom a real hug, instead of just a pat on the back.
Because you'll finally be able to do more than just lift your phone, you'll be able to lift some weights too.
Because it's time to be the one turning heads at the beach, instead of just staring at others.
Because the gym is like a buffet, but instead of food, you're filling up on gains.
Because what's better than feeling good about yourself? Feeling good about yourself in tight-fitting clothes.
Because with a little bit of dedication, you'll finally be able to do more than just lift your coffee cup in the morning.
Because the gym is like a magic potion that turns your lazy days into ripped days.
Motivation Gym Music
Here's an ultimate gym music list for the fitness-loving, gym junkie, and music-obsessed! This list is packed with 58 tracks that are guaranteed to make you want to hit the gym and start lifting heavy things. Whether you're a fan of old school classics like "Eye of the Tiger" or prefer something more recent like "Levels" by Avicii, we've got you covered.
And don't worry, we didn't forget about the importance of a good warm-up song, that's why "Can't Hold Us" by Macklemore & Ryan Lewis is on the list. So put on your workout gear, turn up the volume, and get ready to sweat it out with the most motivation-est gym music list out there.
"Lose Yourself" – Eminem
"Eye of the Tiger" – Survivor
"Stronger" – Kanye West
"Ain't No Mountain High Enough" – Diana Ross
"Push It" – Salt-N-Pepa
"The Power" – Snap!
"Can't Hold Us" – Macklemore & Ryan Lewis
"Jump" – Van Halen
"Sledgehammer" – Peter Gabriel
"Till I Collapse" – Eminem
"I Will Survive" – Gloria Gaynor
"Livin' on a Prayer" – Bon Jovi
"I'm Not Afraid" – Eminem
"Survivor" – Destiny's Child
"TNT" – AC/DC
"Push It to the Limit" – Paul Engemann
"Let's Get It Started" – Black Eyed Peas
"The Climb" – Miley Cyrus
"Fighter" – Christina Aguilera
"Can't Stop" – Red Hot Chili Peppers
"The Middle" – Zedd, Maren Morris, Grey
"Feel Invincible" – Skillet
"We Are the Champions" – Queen
"Run This Town" – Jay-Z, Rihanna, Kanye West
"Started from the Bottom" – Drake
"It's My Life" – Bon Jovi
"Sonic Boom" – Kiss
"Lose Control" – Missy Elliott
"Stronger Than You" – Estelle (Steven Universe)
"Fired Up" – Feelgood
"All I Do Is Win" – DJ Khaled
"Welcome to the Jungle" – Guns N' Roses
"Fortunate Son" – Creedence Clearwater Revival
"Can't Be Tamed" – Miley Cyrus
"Ain't No Rest for the Wicked" – Cage the Elephant
"Work Bitch" – Britney Spears
"Don't Stop the Party" – Pitbull
"Don't Stop Believin'" – Journey
"Pump It" – Black Eyed Peas
"I Will Be Here" – Tiësto
"Tubthumping" – Chumbawamba
"The Final Countdown" – Europe
"Gonna Make You Sweat (Everybody Dance Now)" – C+C Music Factory
"The Show Goes On" – Lupe Fiasco
"I Believe I Can Fly" – R. Kelly
"The Time (Dirty Bit)" – Black Eyed Peas
"Invincible" – Kelly Clarkson
"What's My Name?" – Rihanna
"The Power of Love" – Celine Dion
"The Way You Make Me Feel" – Michael Jackson
"The Time of My Life" – Bill Medley and Jennifer Warnes
"Uptown Funk" – Mark Ronson ft. Bruno Mars
"Stronger" – Kelly Clarkson
"Can't Stop The Feeling!" – Justin Timberlake
"I Gotta Feeling" – Black Eyed Peas
"Levels" – Avicii
"Dynamite" – Taio Cruz
"Yeah!" – Usher ft.
Conclusion
In conclusion, we've covered some hilarious and effective ways to get motivated for the gym. From making it a non-negotiable to rewarding yourself, these tips will help make your workout sessions more enjoyable and less of a chore. And 58 of the best motivational gym music to get you groovin' and rockin'. But let's not forget about one of the most important motivators of all, the ultimate gym-fashion statement, the fitness motivational shirt!
Imagine yourself rocking a shirt that says "Sweat is Fat Crying" or "Pain is Weakness Leaving the Body" as you pump iron, it's the ultimate confidence booster, and it'll make you the envy of the gym. Plus, it's a great conversation starter, imagine all the new gym friends you'll make when someone asks you where you got your shirt.
So, grab your favorite fitness motivational shirt, lace up your gym shoes, and hit the gym with confidence and a smile. Remember, the gym is not a punishment, it's a party, and you're the guest of honor. See you at the gym, folks!
---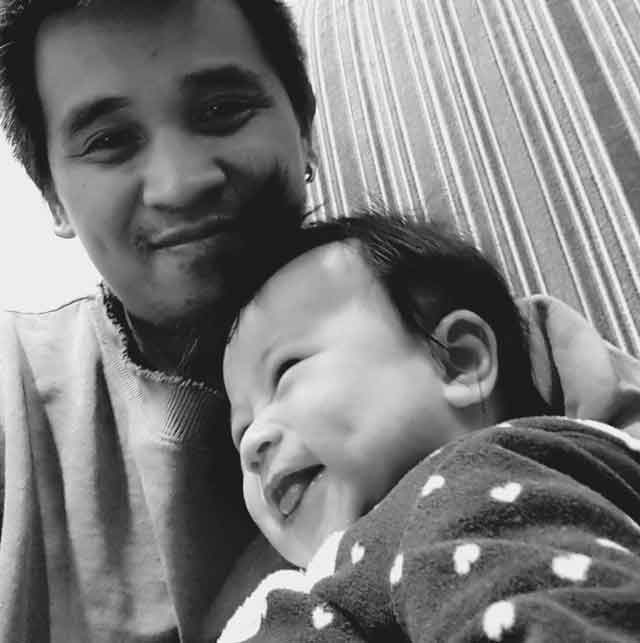 Ladies and gents, gather round, I've got a tale to tell. Picture this: a body that refuses to bulk up, paired with a metabolism slower than a snail's race to the finish line. It's a curse, I tell ya! But fear not, my friends, for I took this challenge head-on and became a scholar in all things weight loss and nutrition. And now, I'm here to share my tales of triumph (and some struggles) with you all, so you too can finally achieve that bod of your dreams! flex (just kidding, still workin' on it).

— Christian Tanobey
---