It is natural to have a hearty appetite.
Some people would say it is natural to be hungry all the time!
However, having an insatiable appetite can hinder progress for those looking to drop pounds or maintain their weight loss goals.
This post highlights 9 natural supplements you can take for appetite suppression to finally get a break from hunger pangs and cravings.
Natural supplements for appetite suppression
Some people use many weight loss products to help them lose weight. However, they work in different ways. 
Some products make you less hungry, and others stop your body from absorbing certain nutrients.
Others increase the number of calories you burn.
We're going to take a look at 9 natural supplements for appetite suppression:
I tried many weight loss products, and one that stood out for me was GCA.
Green coffee extract is present in green or unroasted coffee beans. It also might be in roasted beans, but it's mostly destroyed when the beans are roasted.
The chlorogenic acid found in green coffee can also be found in other foods, like vegetables and fruits.
The amount of chlorogenic acid that people drink daily depends on how much they drink of the extract from the green bean.
Some people make this extract with alcohol to take it out of the bean, but you can find this extract for sale under different brands worldwide as a supplement for losing weight.
Studies show that GCE can help people lose weight. But there are some issues with it. First, the effect is small, and the results of this study might not be accurate.
[source: The Use of Green Coffee Extract as a Weight Loss Supplement]
Another study suggests that green coffee bean extract might work as a weight-loss supplement. It may help to stop fat from being absorbed and also activates fat metabolism in the liver.
Caffeine has been found to help stop the body from absorbing fat. In contrast, chlorogenic acid is partially involved in GCBE's ability to reduce levels of triglycerides (a type of fat) in the liver.
Phenolic compounds such as neochlorogenic acid and ferulic acids can help activate one enzyme called CPT, which may affect how fast our body turns sugars into energy.
[source: Inhibitory effect of green coffee bean extract on fat accumulation]
Conjugated linoleic acid
CLA is a type of fat that is found in some fatty animal products. However, it has been shown to have several health benefits.
CLA is helpful in weight loss. CLA helps by increasing the body's ability to burn fat, blocking fat production, and stimulating fat breakdown.
Research shows that CLA also decreases your appetite and makes you feel full.
People who took an extra 3.6 grams of CLA per day for 13 weeks felt less hungry and had more fullness than people who did not take anything. But this didn't change how much food they ate.
[source: Effect of conjugated linoleic acid supplementation]
CLA (conjugated linoleic acid) seems to help reduce body fat. Studies show that taking 3.2 g of CLA per day reduces body fat.
Caralluma Fimbriata
Caralluma Fimbriata is an herb that traditionally has been used to suppress appetite and enhance endurance.
It is believed that compounds in Caralluma Fimbriata can increase the flow of serotonin in the brain. Researchers have shown that this decreases the intake of carbohydrates and suppresses appetite.
A study of 50 adults with overweight found that after they took 1 gram of Caralluma Fimbriata extract for 2 months, they had a weight loss of 2.5%. They lost their appetite.
[source: Effect of Caralluma Fimbriata extract on appetite]
In another study, 43 people were given 500 mg of Caralluma Fimbriata twice daily for 12 weeks. And told to eat a portioned diet and be active.
The study found that the participants experienced a significant reduction in waist circumference and body weight.
[source: Caralluma fimbriata extract on the risk factors of metabolic syndrome]
Another study looked at people with Prader-Willi syndrome, a health condition that leads to overeating. These people were given doses of 250, 500, 750, or 1,000 mg of Caralluma Fimbriata extract or a placebo for 4 weeks.
The group that took the highest dose – 1000 mg per day – had less appetite by the end of the trial.
[source: Caralluma Fimbriata Supplementation Improves the Appetite Behavior of Children]
Caralluma Fimbriata extract had no side effects in studies.
Fenugreek
Fenugreek is a plant that has seeds. The seeds are the most commonly used part of the plant.
Fenugreek is a plant with high fiber that helps in blood sugar regulation, cholesterol reduction, and appetite control.
[source: Fennel Tea Drinking Suppresses Short-term Appetite in Overweight Women]
Fenugreek helps you feel less hungry. It also helps slow down how quickly your body absorbs carbs and fat. That means better blood sugar control and less hunger.
A study of 18 people with obesity found that 8 grams of fiber from fenugreek reduced appetite more effectively than only 4 grams of fiber from fenugreek.
[source: Effect of fenugreek fiber on satiety]
Research shows that fenugreek is safe to eat, and there are few side effects.
[source: Pharmacological effects of Trigonella foenum-graecum L.]
Gymnema Sylvestre
Gymnema Sylvestre is a plant with medicine for diabetes. It also has medicine for losing weight.
This plant has active compounds that can block the sweetness of food. This is because it reduces the taste of sugar in your mouth. It also fights feelings for sugar, so you are less likely to eat sweets.
There is a study that found people who took Gymnema Sylvestre when fasting had lower appetite levels. In addition, they were more likely to limit their food intake.
[source: Effects of sweetness perception and caloric value of a preload on short term intake]
Gymnemic acids can stick to sugar receptors in the intestine. This prevents sugar from being absorbed into the blood. In this way, it may lower blood sugar levels and help you avoid storing carbs as fat.
Do not take these supplements without food. You might feel sick if you take them on an empty stomach.
Glucomannan
Increasing your fiber intake is an excellent way to control what you eat and lose weight.
[source: Effects of isolated soluble fiber supplementation on body weight]
Glucomannan is a type of fiber that can help you lose weight. It reduces your appetite and the amount of food you eat.
Glucomannan can absorb water and become a gel. This gel can get to the colon without being digested, so it is healthy.
The bulking agent in glucomannan can help you feel full and slow down the stomach from emptying. This might make it easier to stick to a diet and lose weight.
In a study, 83 people with excess weight took a pill with both 00 mg of calcium carbonate3 grams of glucomannan, and 3—the people in the study all lost weight and fat for 2 months.
[source: Konjac Glucomannan Dietary Supplementation]
In a study, 176 participants with overweight were given either three different types of glucomannan supplements or a placebo. They were all on the same calorie-restricted diet.
People who took the glucomannan supplement lost weight more than people who did not take it.
[source: Experiences with three different fiber supplements]
Glucomannan may help with weight loss. It may also help absorb protein and fats, feed the friendly bacteria in your stomach, regulate your blood sugar levels, and reduce total and LDL cholesterol.
Glucomannan is a safe and well-tolerated food ingredient. But it may start expanding before reaching the stomach. That is why you need to drink some water or juice with it.
[source: Safety and efficacy of glucomannan for weight loss]
Griffonia simplicifolia (5-HTP)
Griffonia simplicifolia is a plant that has been found to have natural sources of 5-hydroxytryptophan.
5-HTP is a compound that can be converted into serotonin in the brain. Increasing the level of serotonin has been shown to affect the brain by suppressing appetite.
5-HTP helps people lose weight by assisting them to eat fewer carbs and have less hunger.
In one study, 20 women with overweight were given Griffonia simplicifolia extract. It had 5-HTP in it or a placebo for 4 weeks.
The treated group experienced a significant increase in fullness levels and reductions in waste and arm circumference.
[source: Relationship between the absorption of 5-hydroxytryptophan from an integrated diet, by means of Griffonia simplicifolia extract]
Another study looked at the effect of a new product that contains 5-HTP on appetite in 27 women who were overweight.
The treatment group had less appetite, felt more full, and lost weight over the 8 weeks.
[source: Satiety and amino-acid profile in overweight women after a new treatment using a natural plant extract]
However, 5-HTP supplements can cause nausea and stomach discomfort if taken for a long time.
5-HTP supplements may also increase the chances of getting serotonin syndrome when combined with certain antidepressants.
Always consult your doctor first before you take Griffonia simplicifolia or 5-HTP supplements.
Green tea extract
Green tea extract is an excellent way to lose weight. It also has many other health benefits.
Green tea has two compounds that make it good for losing weight. One is caffeine, and the other is called catechins.
Caffeine is a stimulant that helps you lose weight. It stops you from feeling hungry.
Catechins, such as epigallocatechin gallate (EGCG), can help boost metabolism and lower body fat.
Green tea extract has caffeine in it. Together, the chemicals in green tea extract work to make people more successful at burning calories. So, this can help with weight loss.
Ten healthy people in a study had 4% more calories burned when they drank a beverage with EGCG and caffeine.
[source: Efficacy of a green tea extract rich in catechin polyphenols]
It seems that green tea might help you lose weight by working with other ingredients.
Yerba Mate
Yerba mate is a plant that comes from South America. It is known for giving people energy.
A study of 12 healthy women found that taking 2 grams of yerba mate before exercising reduced their appetite and even boosted their metabolism, concentration, and energy levels.
[source: Yerba Maté (Ilex paraguariensis) Metabolic]
Conclusion
Certain plants and herbs can help you lose weight.
They reduce your appetite, make you feel fuller for longer, slow the emptying of your stomach, block the absorption of nutrients, and influence appetite hormones.
Woodier plants like fenugreek and glucomannan are great because they make people feel full, slow down the emptying of their stomachs, and help control how much food is eaten.
Caralluma Fimbriata, Griffonia simplicifolia, and yerba mate contain compounds that help increase your serotonin levels.
These compounds can make you feel full and eat fewer carbs. Meanwhile, coffee and green tea extract have reduced food intake by influencing appetite hormones or boosting metabolism.
CLA also helps you burn more fat and eat less.
Different people will have different results with these supplements. But in general, they seem to be a good way for people who want to take a more natural approach to weight loss.
I've put many weight loss supplements to the test. Make sure to check them out: weight loss product reviews
---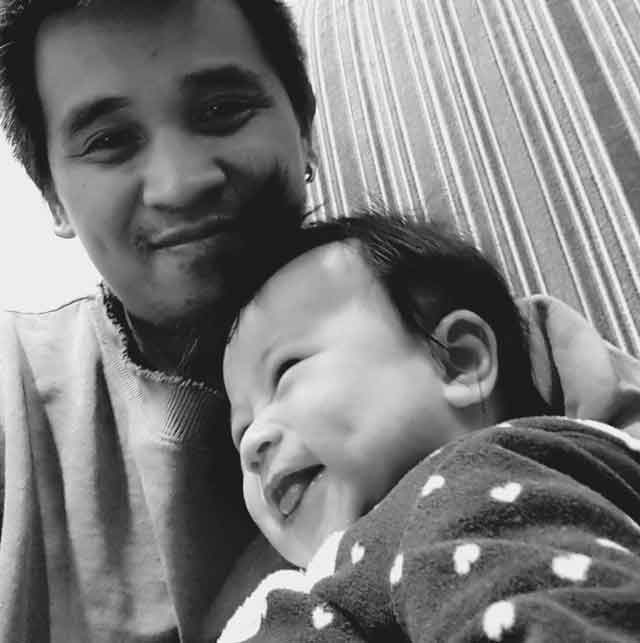 Ladies and gents, gather round, I've got a tale to tell. Picture this: a body that refuses to bulk up, paired with a metabolism slower than a snail's race to the finish line. It's a curse, I tell ya! But fear not, my friends, for I took this challenge head-on and became a scholar in all things weight loss and nutrition. And now, I'm here to share my tales of triumph (and some struggles) with you all, so you too can finally achieve that bod of your dreams! flex (just kidding, still workin' on it).

— Christian Tanobey
---