Turmeric has been around for thousands of years.
It's only recently that there are interests from both medical and the scientific fields.
There have been numerous studies around turmeric and its potential health benefits.
Even with many turmeric studies backing its positive effect on our health, many are still in doubt. And asking, is turmeric good for you?
To answer that question, here is a report of many studies of turmeric compacted into one.
Curcumin: A Review of Its' Effects on Human Health
Curcumin is the pigment that gives turmeric its yellow appearance.
Turmeric is used as a medicinal herb in Asia for its antioxidant, anti-inflammatory, antimutagenic, antimicrobial, and anticancer properties.
Here are the two proven benefits of Turmeric or, specifically, curcumin:
Arthritis
Metabolic syndrome
Arthritis
Osteoarthritis is a chronic condition associated with inflammation. Arthritis is prevalent in the elderly, and the cost is rising for the healthcare system.
Osteoarthritis is an incurable condition, and currently, management is the only option. The problem is that quite often, the treatments can have a detrimental effect on our health.
It's only reasonable to find an alternative solution that can help manage the debilitating effect of arthritis.
And, turmeric is one such natural alternative solution.
In a study of 40 people living with arthritis, supplementation of 500 mg, 3x a day for six weeks improves their pain score.
It's important to note that the study was for six weeks, and the supplement added 5 mg of piperine.
A study of 367 people receiving care for arthritis shows that turmeric performed the same as non-steroid anti-inflammatory drugs.
The great thing about taking natural medicine compared to drugs is that our body takes the natural herbs naturally compared to synthetically made drugs.
It's irrefutable that drugs cause unwanted side effects. That's why the participants taking ibuprofen in the study suffered more issues compared to the turmeric group.
The group taking the NSAIDS did experience more gastrointestinal issues. This suggests that curcumin may offer an alternative to NSAIDS for patients with OA seeking treatment but experiencing adverse side effects.

[source: Curcumin – Arthritis]
The study provided scientific evidence that a 1000 mg supplementation a day of turmeric for eight to twelve weeks can reduce arthritis symptoms.
Metabolic syndrome
What is metabolic syndrome?
Well, it's not one condition but a whole array of issues that can lead to an early death.
The following are metabolic syndrome:
High blood pressure
High blood sugar
Excess belly fat
Abnormal cholesterol levels
Usually, treating metabolic syndrome involves healthy eating, exercise, lifestyle changes, and drugs.
How does turmeric play a role in improving blood pressure, blood sugar, belly fat, and cholesterol?
In one study, 100 obese patients with type 2 diabetes were given 300 mg a day of curcumin or a placebo for three months.
The study found that the curcumin supplement significantly decreased fasting blood glucose and insulin resistance. Also noted that curcumin could breakdown fat.
[source: Curcuminoids exert glucose-lowering effect in type 2 diabetes by decreasing serum free fatty acids: a double-blind, placebo-controlled trial]
Both overweight and obesity are linked to chronic low-grade inflammation. And inflammation releases a harmful substance that can aggravate diabetes and cardiovascular disease. It makes sense that solving inflammation in obese and overweight individuals can better their health.
Another study of 117 subjects with metabolic syndrome received 1000 mg of curcumin and 10 mg of piperine or a placebo with 10 mg of piperine for eight weeks.
The result suggests that curcumin drastically reduces serum concentrations of cytokines that cause inflammation and pain.
Moreover, curcumin lowered cholesterol levels significantly compared to the placebo group. Furthermore, turmeric is great for belly fat.
Healthy people
What if you don't have metabolic syndrome or arthritis or a little overweight?
Is turmeric good for you?
A study of healthy 40 to 60-year-old adults who were given 80 mg a day of curcumin shows significant improvement in triglycerides.
But, there was no change in low-density lipoprotein or high-density lipoprotein and overall cholesterol.
A randomized, double-blind placebo-controlled trial of 60 healthy adults aged 60 to 85 y.o. The participants were given 80 mg of curcumin or a placebo for four weeks.
The study found that curcumin reduced total cholesterol. Furthermore, patients that were given curcumin improved their cognitive function and mood.
One hour after administration, curcumin significantly improved performance on sustained attention and working memory tasks, compared with the placebo.
Working memory and mood (general fatigue and change in state calmness, contentedness, and fatigue induced by psychological stress) were significantly better following chronic treatment.
In a recent study, 28 healthy people who do not do any resistance training were given 400 mg a day of curcumin for two days.
The participants then exercised for the first time. As you may know, if you are not used to resistance training, are new, your muscles will be sore after working out. Especially the following days.
The findings found that curcumin can reduce recovery time which can improve performance when exercising the following days.
In another randomized blind trial, 20 healthy men who are moderately active took 1000 mg of curcumin twice a day or a placebo.
The participants took the placebo or curcumin 48 hours before and 24 hours after downhill running test.
The curcumin group reported less pain in the right and left thigh compared to the placebo group.
The study concluded that curcumin is beneficial in reducing muscle soreness. A study by Delecroix et al. offers further support with the finding. They reported that 2 g of curcumin and 20 g of piperine supplementation could help offset some of the physiological markers of muscle soreness after an intense workout in elite rugby players.
To test curcumin's potential effectiveness against anxiety. Thirty obese adults took 1000 mg of curcumin a day or a placebo for 30 days. Then after two weeks of a wash-out period, took another regimen.
The participants then received 500 mg of turmeric containing a minimum of 95% concentration of curcuminoids (curcumin, bisdemethoxycurcumin, and demethoxycurcumin with 5 mg piperine.
The study concluded that curcumin could benefit anxiety sufferers in obese people.
Turmeric side effects
Turmeric has a long-running safety record.
According to JECFA (The Joint United Nations and World Health Organization Expert Committee on Food Additives) and EFSA (European Food Safety Authority) reports, the Allowable Daily Intake (ADI) value of curcumin is 0–3 mg/kg body weight.
Several trials on healthy subjects have supported the safety and efficacy of curcumin. Despite this well-established safety, some adverse side effects have been reported. Seven subjects receiving 500–12,000 mg in a dose-response study and followed for 72 h experienced diarrhea, headache, rash, and yellow stool.
In another study, some subjects receiving 0.45 to 3.6 g/day curcumin for one to four months reported nausea and diarrhea and increased serum alkaline phosphatase and lactate dehydrogenase contents.
Conclusion
Curcumin shows that it's relatively safe for human consumption. With its potent health benefits, turmeric received plenty of interest in the medical and scientific space, which is achieved by turmeric's antioxidant and anti-inflammatory properties.
Turmeric is best combined with piperine as the bioavailability of turmeric is abysmal.
Research shows that turmeric can help with weight management, joint pains, and even anxiety.
Some studies also show that it can improve general mood, enhance energy and memory.
Turmeric can also help with soreness from resistance training. Improving recovery time and performance the following days.
Therefore, turmeric can still provide health benefits for healthy people that are not diagnosed with health conditions.
[source: Curcumin: A Review of Its' Effects on Human Health]
As for me, I am living a joint pain free life because of turmeric. However, you can't ingest turmeric in its raw form due to its abysmal bioavailability.
Our body has a hard time absorbing turmeric. Therefore it makes sense to pair it with a delivery system called Bioperine. Pairing turmeric with Bioperine shows an increase of 2000% bioavailability score.
Try our proven effective turmeric supplement Turmeric Bioperine and start living a joint pain free life today.
Come check our health supplements online store. Our FREE returns, FREE shipping, and a money-back guarantee are the best in the business.
You have absolutely nothing to lose and everything to gain.
---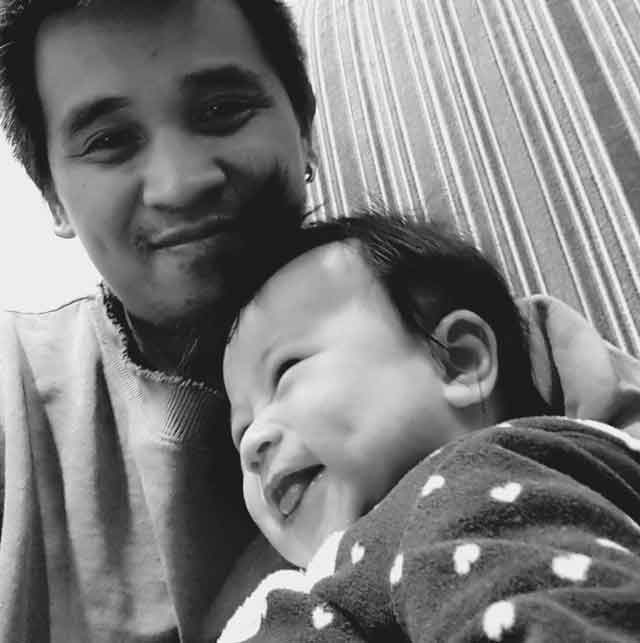 "I have the metabolism of a sloth and a body that hates putting on muscles. This curse motivated me to study weight loss and nutrition. I want to share my experiences and knowledge to help you achieve your ideal body."

— Christian Tanobey
---