It's been 7 months since I started this weight loss journey. I don't know if I feel any better because I've been trying to lose weight for the longest of time.
It took me 5 months to lose kilos. And you know what I did? I gained most of it back in a span of 3 weeks of holiday parties and get-togethers.
Below is my recap on the seventh month of my weight loss journey. Find out why Green Coffee 50 GCA is better when it comes to weight loss than Turmeric Bioperine. And the why and the who should use Turmeric Bioperine.
Weight loss journey month 7 week 1
Today is March 3, 2021.
I'm happy that my weight is still at 66 kilograms. I have to stop taking our green coffee extract for a week so I can try Turmeric Bioperine.
This week will be a green coffee extract wash out period. The washout process ensures that there is no remaining component of the green coffee in my system.
The change I noticed is that my hunger is stronger compared to taking our Green Coffee 50 GCA.
I would normally take a green coffee capsule in the morning and I can go shopping, walk around, or write without the hunger hormone constantly calling.
It's different today.
As I write this now, all I can think about is food.
I may have to increase my cardio to more than three times a week and go back to my pre-Green Coffee 50 GCA routine which is five to six times cardio a week.
Below is the video of how I lost 6.6 pounds in 3 weeks with the Green Coffee.
Friday, March 5, 2021
Green coffee is slowly going out of my system and this morning was terrible. I woke up feeling so hungry. Ghrelin (a hunger hormone) was strong.
I should really record a video. I will probably do one this coming Monday.
I'm holding steady at 66 kilograms. However, it's hard fighting off my old eating habits. Last night, I demolished 3 servings of a chocolate bar. Me and my sweet tooth. GAH!
Saturday, March 6, 2021
I did 20 minutes of cardio today and trained my shoulders for 15 minutes. I devoured a whole piece of salmon cutlet today. And I wanted to keep eating.
My head was saying no more. While my stomach was saying feed me! It was a hard battle, but my head won.
For lunch, I had peanut butter sandwich. I should really start taking photos of my food as proof right?
Well, I'm going to my mom's house tonight and hopefully there's no cake. Even though I secretly want one. Hahaha.
There was no cake. But, there was Sara Lee's custard danish. And, I ate like a glutton.
This is what I had for dinner, beef stroganoff.
I was good with that as I didn't much rice.
Then my sweet tooth came back, in full force.
I was suppose to eat only 1 slice of custard danish but it wasn't to be.
I ended up eating another. Then I was going to stop buy my partner told me to eat hers.
I did the honorable thing and not waste food, so I ate her custard danish too.
I made coffee but realized that I already had a cup this morning so I threw it away as it could lead to my cortisol shooting up.
And, cortisol is one of the many causes why belly fat develops.
Hope to fare better tomorrow. Good night.
Weight loss journey Month 7 Week 2 Turmeric Bioperine test
Monday, March 8, 2021
I'm starting to test the Turmeric Bioperine today.
I currently weigh 67 kg.
Now, turmeric is proven effective against joint pains. However, I want to test if Turmeric Bioperine can help me lose weight.
It's irrefutable that turmeric is the best natural solution for joint pains and inflammations. There are numerous studies that strongly agree and I tested it for myself.
My sore lower back after a long drive or sitting down vanished after taking turmeric. Check out the best supplement for joint pain on Youtube.
Tuesday, March 9, 2021
I already started taking Turmeric Bioperine. To be honest, I'm not feeling anything.
There was no reduction in appetite. My cravings are the same, and I can eat a horse if I didn't have the willpower.
It's not looking too good for turmeric as a weight loss supplement. However, the proven studies that turmeric is great for weight loss are on obese and overweight patients.
[source: The Effects of Curcumin on Weight Loss Among Patients With Metabolic Syndrome and Related Disorders: A Systematic Review and Meta-Analysis of Randomized Controlled Trials]
Turmeric is a powerful source of antioxidants and has potent anti-inflammatory properties. These two traits of turmeric could be the reason turmeric may help with weight loss.
I'm not that overweight nor am I obese. What I do have is a lot of belly fat. My genetics made me this way.
I would rather be overweight and look overweight than be skinny fat. Skinny fat is the worst.
Anyways, before I start crying about my life, good night.
Friday March 12, 2021
Below is the video where I lost 1 kg in the first week on turmeric. It's just a weigh in. Nothing fancy. It's what I ate and my exercise routine.
Tuesday, March 23, 2021
So, this is the third week of me trying the Turmeric Bioperine for weight loss. As I menitoned on Tuesday Mach 9, 2021, turmeric is not doing anything for me in terms of appetite.
I do know that turmeric is not meant as an appetite suppressant. And that turmeric's scientific studies and effectiveness in reducing weight was on overweight or obese people.
I did weigh myself, and I'm still on 66 kg, quite disappointed. My appetite hasn't gone down. I'm back to eating the same crap.
It's harder to stop myself from snacking on crisps and ice creams. We just returned from eating at a family diner, and I couldn't control myself from eating all the cheesecake and my daughter's Nutella donut leftovers. That wasn't the case when I was on the Green Coffee 50 GCA.
While I was on the Green Coffee 50 GCA, and this is just the honest truth, it was easier for me to stop. It was easier for me to say no.
I will give my verdict on Turmeric Bioperine and it's effectiveness in weight loss. But, from what I've experience so far, Turmeric Bioperine is only good against joint pains. We shall see.
Saturday, March 27 2021
I FD UP!
It was my sister's birthday party today. Well, it's not official but we celebrated as they'll be heading interstate soon. Did I ever tell you that I hate family gatherings? It's not my family that I dislike, it's the food temptations.
My mom made my fav spring rolls, and my sister made macaroni salad, another favorite of mine. And we bought one cheesecake plus one ice cream cake.
I was already full having eaten the chicken adobo, plate full of rice, and pork sinigang. But that didn't stop me from devouring the desserts.
Without the Green Coffee 50 GCA, it's so hard to keep my glutton habits at bay. I just had 2 huge pieces of cheesecake and 2 pieces of ice cream cake. Turmeric Bioperine has done nothing to my appetite.
In all honesty, I can't feel the Turmeric Bioperine effect when it comes to losing weight. However, it is great for lower back problems and joint pains. I'm still in awe at Turmeric Bioperine's anti-inflammatory properties.
I did lose 1 kilogram since I started using the Turmeric Bioperine. Maybe the weight loss effect is subtle compared to Green Coffee 50 GCA.
The end of this month is coming to a close and I'll see how much I will weight this coming Monday.
Wednesday, March 31, 2021
It's the end of the month and I am not doing well. I haven't lost much kilogram with the Turmeric Bioperine as expected.
When it comes to losing weight Turmeric Bioperine is not recommended for people who are mildly overweight.
However, I do recommend Turmeric Bioperine for arthritis symptoms. Joint pains are debilitating. I'm glad that there is a natural supplement for aching joints.
I'm not going to start on the Green Coffee 50 GCA just yet. I'll wait to see if I can lose weight using the traditional diet and exercise method.
I want to know if I can do it without using the Green Coffee 50 GCA as it made losing weight very easily.
---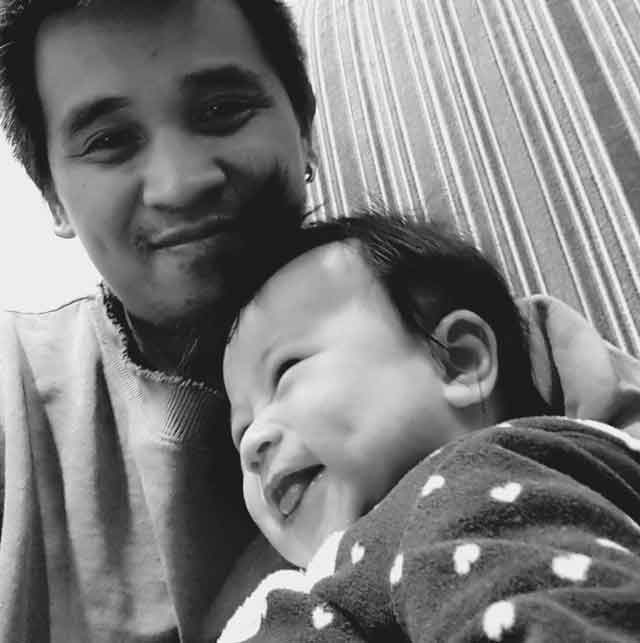 Ladies and gents, gather round, I've got a tale to tell. Picture this: a body that refuses to bulk up, paired with a metabolism slower than a snail's race to the finish line. It's a curse, I tell ya! But fear not, my friends, for I took this challenge head-on and became a scholar in all things weight loss and nutrition. And now, I'm here to share my tales of triumph (and some struggles) with you all, so you too can finally achieve that bod of your dreams! flex (just kidding, still workin' on it).

— Christian Tanobey
---