[Disclosure: Healthful Papa earns a commission from the links in this article. This does not affect your purchases or what you might pay.]
One of the things I do in my life is to review many weight loss products.
And Biofit has been appearing on my radar for some time.
After seeing many excellent weight loss reviews of Biofit, I decided to research and review the supplement.
We're going to look at who, what, where, why, and anything in between about this weight loss supplement.
And, we'll also look at other Biofit reviews.
Unbiased Biofit review
Why is this Biofit review unbiased?
Admittedly, Healthful Papa takes a commission from qualified sales.
So, when you buy Biofit from the links on this Biofit review, we earn a little bit of money to help run this website.
But, that doesn't mean that I'll sell you the product. This unbiased Biofit review is based on the ingredients and the science behind them.
Also, we'll have to look at what others are saying from independent third-party sites.
Now that we got that out of the way, let's see what Biofit offers regarding weight loss.
Let's start with the person who started Biofit, Chrissy Miller.
Who founded Biofit?
Biofit was created by a woman named Chrissy Miller.
She's not a doctor, nutritionist, or trainer.
Chrissy Miller is a mother of three, and she is you.
Chrissy knows what you go through as she's experienced the same.
The pants that won't fit anymore. The shame, the binge eating, and the scale anxiety.
Chrissy claims that she appeared on Body Builders Daily magazine.
But I don't think Body Builders Daily magazine even exists.
I'm not too sure if it only exists offline as I can't find Bodybuilders daily on the internet at all.
Perhaps Bodybuilders Daily does exist, just not online. Who knows.
After more search on the internet, I couldn't find anything of Chrissy Miller.
Perhaps she's staying under the web?
And, as for the company? It seems Biofit is the parent company.
Again, there is nothing I can dig up about the company behind Biofit.
There's nothing about the founder or company at all.
What is Biofit
Biofit claims that you can stuff your face silly and lose weight.
Of course, the alarm bells were ringing.
Weight gain is the byproduct of overeating.
The more you eat, you gain weight. I can attest to that.
But, Biofit claims that you can eat as much as you want and lose weight by repairing the gut flora.
Biofit is a probiotic aimed at repairing gut flora.
What is gut flora?
Gut flora is the microorganisms living in the digestive systems of humans and animals.
[source: Wikipedia Gut Microbiodata]
In the gut, the good bacteria keep the harmful bacteria in check.
Usually, there's more good than bad in your gut.
However, things go sideways when there is more bad than good, as you can imagine.
Data shows that there are differences between lean and obese individuals' gut flora.
It's suggested that a western diet may increase digestive bacteria linked to obesity.
[source: The Gut Microbiome and Its Role in Obesity]
Biofit was designed to reduce the harmful microbes in your gut and increases the good ones.
Now, there are hundreds of bacteria in your gut. But, there are specific bacteria that you need to help you lose weight.
Biofit ingredients
Now let's look at the research and see whether Biofit's ingredients can make you lose weight.
The ingredients in Biofit includes:
Bacillus Subtilis
Bifidobacterium Longum
Lactobacillus Acidophilus
Lactobacillus Plantarum
Lactobacillus Rhamnosus
Lactobacillus Casei
Bifidobacterium Breve
Bacillus Subtilis
The research on Bacillus subtilis is limited to mice. There is no humans trial to date on its effectiveness against obesity.
One study on mice shows that Bacillus subtilis can decrease weight in mice that were fed excessively.
Bacillus subtilis improved the breakdown of fats and oxidative stress. Oxidative stress occurs when there are more free radicals than antioxidants, which can cause illness and aging.
[source: Effect of dietary supplementation of Bacillus subtilis B10 on biochemical and molecular parameters in the serum and liver of high-fat diet-induced obese mice]
Bifidobacterium Longum
A 16-week study found that Bifidobacterium Longum was responsible for losing body weight, decreased fat accumulation, and improved glucose tolerance in high-calorie fed mice.
While the 12-week human trials resulted in improved blood glucose levels.
[source: Bifidobacterium longum counters the effects of obesity: Partial successful translation from rodent to human]
Lactobacillus Rhamnosus
Lactobacillus Rhamnosus was used primarily for irritable bowel syndrome. Also, it's been used for diarrhea and to improve gut flora.
A 13-week study on high-calorie fed mice found that Lactobacillus Rhamnosus can lower cholesterol and has the properties to help with obesity.
[source: Protective effects of Lactobacillus rhamnosus GG against dyslipidemia in high-fat diet-induced obese mice]
Lactobacillus Acidophilus
Lactobacillus Acidophilus is found in yogurts and milk products. It's great for heartburn and acid reflux. But what about obesity?
A study shows that Lactobacillus Acidophilus improved metabolic disorders such as obesity, fatty liver, and insulin resistance in diet-induced obese mice.
[source: Lactobacillus acidophilus NS1 attenuates diet-induced obesity and fatty liver]
Lactobacillus Plantarum
Lactobacillus Plantarum is traditionally from Chinese sourdough. It's been used for inflammation, remove toxic, and reducing the risk of cancer.
A 10-week study on mice reveals that Lactobacillus Plantarum may possess weight-reducing properties.
[source: Weight-Reducing Effect of Lactobacillus Plantarum ZJUFT17 Isolated from Sourdough Ecosystem]
Lactobacillus Casei
Lactobacillus Casei has been was founded by Dr. Minoru Shirota back in the 1920s.
It was then later cultured and packaged into what we now know today— Yakult.
There is much evidence of the effectiveness of Lactobacillus Casei but let's find out if it helps improve obesity.
A year-long study of children at the average age of 10 found that Lactobacillus casei helps the kids lose weight.
[source: The effects of the Lactobacillus casei strain on obesity in children: a pilot study.]
Bifidobacterium Breve
A daily supplementation of Bifidobacterium Breve to 80 pre-obese participants for over 12 weeks showed positive results.
Participants improved their good cholesterol, reduced body fat mass and percentage. There were no reported side effects.
The study showed that Bifidobacterium Breve can help combat obesity in healthy pre-obese people.
[source: Effects of Bifidobacterium breve B-3 on body fat reductions in pre-obese adults: a randomized, double-blind, placebo-controlled trial]
Where is Biofit made?
Biofit is claimed to be made in a GMP-certified and FDA-registered facility located in the USA.
The troubling thing about supplements is that there are sellers who will manufacture overseas to cut costs.
I don't know about you, but I'd prefer to buy from places with tight regulations. Also, those rules and regulations have to be strictly enforced or face heavy penalties.
Where to buy Biofit?
Buying Biofit is simple. Just head over to their main website.
I've reviewed many weight loss products. And, all I can say is to always buy from the official website.
There have been many complaints about people buying from Amazon, eBay, and other marketplaces.
The complaints consist of being ripped off, not getting refunds, receiving imitations, and losing hundreds of dollars.
Beware of phishing sites. These sites are meant to grab your details, such as your credit card number.
Once they know your credit card number, there's no telling how much they'd have stolen by the time you notice.
Does Biofit work?
As the studies were mostly done on mice and only a few human trials, I can't confidently answer yes. Also, even twins process food differently. So what may work for some may not work for others.
The only way you'll know is to try the product. You'll never ever know if you never ever try.
Don't worry, as Biofit's money-back guarantee has got you covered.
Is it worth trying Biofit?
I always recommend losing weight the traditional way— diet and exercise.
But I also know that it's hard. Sometimes we need that extra bit of help to get us through the hurdles. That is when supplements come in.
Supplements work, but at the end of the day, it's only there to help. Most of the work is from you.
It's worth trying Biofit, especially after trying many weight loss products. Or, diet and exercise are not working for you.
Don't worry about losing a lot of money as their generous 180 days refund policy covers you.
Biofit money back guarantee
The Biofit money back guarantee is one of the generous ones I've seen. And it goes a little something like this:
…Remember, Biofit comes with a 100% Money-Back Guarantee for a full 180 days! That means if you don't get the results we promise or you change your mind for any reason at all, just call or email our support team within the next six months and quickly get every penny back…
Half a year is generous. That is plenty of time to judge whether Biofit works for you. If after a month of giving Biofit a good go, but you feel it it doesn't work. Then you have another five months to contact their support team and return the bottle.
I know from experience that it only took a week to curb my appetite with the Green Coffee 50 GCA. So, one month is a lot of time to try Biofit.
Biofit scam
Sadly, the above-mentioned money back guarantee will not cover you if you buy from fake sites.
Fraudsters advertise fake websites on Google as the "official Biofit website." These websites could be potential phishing sites.
Phishing sites are clones of the official website to steal sensitive information.
How do phishing sites steal your info?
When you type in your password or information, expect your accounts to be emptied in the next 2 hours.
It's not only phishing sites that you should look out for. There are also sellers on Amazon, eBay, or other third-party marketplaces that sell imitations.
As you can imagine, imitations are not effective, or even worst, they may contain deadly ingredients. Causing permanent disablement, triggers illness, cancers, diseases, or even death.
It's vital that you check the URL and the overall website for potential fraud.
The best way to prevent you from getting scammed when buying Biofit is by only using Biofit's official website.
[Disclosure: Healthful Papa earns a commission from the links in this article. This does not affect your purchases or what you might pay.]
Conclusion
Biofit is a probiotic that claims to fix gut flora by boosting the good bacteria in the digestive area.
The studies on the bacteria strains mainly were on animals and not humans. It would have been better if the research were on people. In saying that, even twins process food differently.
The strains Bifido Longum and Lactobacillus Casei show great promise. Although the other strains' research was done on mice, the result shows that it's effective against obesity.
Mice are different species. But, many human trials have proven that boosting the overall good bacteria is beneficial to our health.
So, even if you don't lose weight, having a good gut flora can prevent certain diseases and cancers.
Try Biofit using the link to take advantage of an exclusive discount.
Have you tried Biofit? Did it work for you? I and hundreds of others would love to know. Comment below. Cheers.
FAQ
How to use Biofit?
Take one vegetarian capsule with a meal per day. And, it's also noted that it's a good idea to stay hydrated while taking Biofit.
Can I take Biofit together with my prescriptions?
When introducing any type of supplement, always check with your doctor. Potential interactions may cause harmful effects.
Where is Biofit made and manufactured?
Biofit is made in the US following strict good manufacturing practices. 
Are there any side effects?
Biofit mentions that there are thousands of Biofit users and that there were no serious adverse reactions reported. 
How long does it take to receive my bottle?
Biofit will package and ship the supplement within 24 hours of the order. And, you should receive it in 5 to 7 business days.
What are the details of the Biofit Money-back Guarantee?
Biofit's money back guarantee ensures that you get your money back if you return the product within 180 days. 
---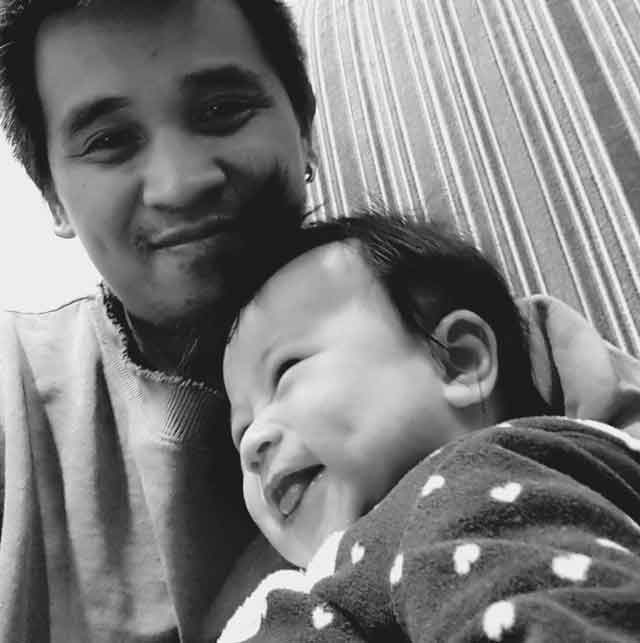 Ladies and gents, gather round, I've got a tale to tell. Picture this: a body that refuses to bulk up, paired with a metabolism slower than a snail's race to the finish line. It's a curse, I tell ya! But fear not, my friends, for I took this challenge head-on and became a scholar in all things weight loss and nutrition. And now, I'm here to share my tales of triumph (and some struggles) with you all, so you too can finally achieve that bod of your dreams! flex (just kidding, still workin' on it).

— Christian Tanobey
---