[Disclosure: Healthful Papa earns a commission from the links in this article. This does not affect your purchases or what you might pay.]
My cousin was asking me to try the Custom Keto Diet that was suggested to her by some random person on the internet.
"Umm, no," I told her. "Why don't you do it yourself?"
To which she replied, "You know plenty about Keto, so it's best if you could try it for me. Tell me if it's really good and if it's worth the money."
"Well, I don't know everything about Keto but if you pay for it I will," I told her.
I tried the Ketogenic diet for 3 months and lost 14 kilos. There's no doubt in my mind that the Ketogenic diet works. And I would love to know if there is a good personalized keto diet program I can recommend to others.
So, I agreed. I googled "custom keto diet reviews."
The results showed reviews containing information copied from the product page itself.
The reviews are pretty biased trying to sell you the product. Moreover, in all the reviews, no one actually tried it.
Thus, for the sake of my cousin, you, and others, here's my honest to god real-life Custom Keto Diet review.
Oh, and my cousin is still paying for my membership, I love her. Hope she doesn't see this review though.
Updated April 25, 2022
Yes, even 1 year later, she's still paying.
My Custom Keto Diet review 2021
I know you can lose weight on the Ketogenic diet because I was successful at losing 11 kilos in 3 months, and I love to stuff myself silly.
If you are a foodie, like me, dieting is the hardest part of being healthy. That's why I can relate to so many people who love food too.
The Ketogenic diet is the best diet that is "foodie-friendly," without a sweet tooth. In saying that, I didn't crave sweets when I was on the keto diet. Which was a miracle for me.
No sweets, no problem. You can be dirty on keto with pork crackling, crispy skin chicken, Korean BBQ, and a slew of finger-licking fatty dishes.
And if you are creative enough, you can even have Keto-friendly desserts like matcha bombs, cheesecakes, cookies, and even ice creams.
When you join the Custom Keto Diet meal plan, you can score hundreds of Keto-friendly dessert recipes.
Thinking about it, I would have lost more weight in less time if I had my own personalized 8-week keto meal plan.
Having a well-laid-out plan, no guessing, no tracking, and no counting calories will make your life easy.
Imagine losing weight just by doing the groceries, cooking, and eating. Well, you have to wash up, but you get my drift.
History of the Ketogenic diet?
The Ketogenic diet was developed in the 1920s to help kids with epilepsy. But more than a decade later, an anticonvulsant drug made the Keto diet irrelevant.
In 1994, the Ketogenic diet was getting attention from the media. Charlie Abrahams, the son of a Hollywood producer, Jim Abrahams, suffered from epilepsy at 2 years old.
No medical intervention was successful at controlling Charlie's epileptic episodes. Not until Jim Abrahams found out about the Ketogenic diet.
The Ketogenic diet was able to control Charlie's epileptic episodes when drug treatments failed.
The result spurred Jim Abrahams to create the Charlie Foundation to promote the diet and fund research.
A study of the Ketogenic diet was published in the American Epilepsy Society in 1998. There followed an explosion of interest in the Science department.
[source: Ketogenic diet Wiki]
Keto diet facts: what is the Keto diet, and how does it work?
The Ketogenic diet is when your body uses your fat stores for energy instead of glucose, putting your body into ketosis.
Typically, our body's primary source is carbohydrates and then fats, in that order. However, you can skip carbohydrates and use fats for energy by using the Keto diet.
The Ketogenic diet works by forcing our body to enter ketosis. The ketotic state is when the magic happens.
To enter ketosis, you have to cut off or limit your intake of carbs by less than 50 grams a day.
When you deprive your body of carbohydrates, you run out of glucose, so your body switches to your fat stores for energy.
As you move around, walk, talk, eat, you are using energy. Therefore, you lose fat.
For a more than a layman's term explanation click on the source below:
[source: Ketogenic Diet]
In essence, Ketogenic diet is about eating lots of fat and little to no carbs.
Related article:
Is Keto for you?
Sadly, there is a caveat to this diet. You have to take extreme precautions if you have the following:
Diabetes
Pancreatitis
Liver failure
Lipid metabolism
Primary carnitine deficiency
Carnitine palmitoyltransferase deficiency
Carnitine translocase deficiency
Porphyrias
Pyruvate kinase deficiency
The ketogenic diet is not advisable for these patients. If you have Diabetes, make sure you ask your GP for proper medication adjustments.
You must ask a qualified physician before starting any diet.
The cost and time of a single visit to your Doctor for proper advice is nothing.
The cost of hospitalization and complications from blindly following any type of diet can be catastrophic.
[source: Benefits of Ketogenic diet and adverse effects]
My Keto Diet
I learned of the Keto diet from watching a documentary called The Magic Pill. The documentary claims that it can heal some forms of cancer, diabetes, and a slew of other diseases.
There was also a great controversy involving a doctor who turned the food pyramid upside down and recommended a mother to wean her baby to a low-carb, high-fat food.
A nutritionist reported this to HPCSA (Health Professions Council of South Africa). Resulting in the top medical boards taking Tim Noakes to a hearing for misconduct.
Long story short, he was cleared of wrongdoing, and a subsequent appeal by HPCSA was denied.
I'm not going to give my opinion on the matter, but it's up to you to watch the documentary and decide which is right.
On my first day of Keto
My Keto diet started with eggs and bacon in the morning. I later found out that this is going to be my breakfast DAILY!
I figured, why not go all in and be on a no-carb diet instead of a low carb? Adjusting to no-carb was a struggle for me because, first of all, I love sugar. Secondly, I love rice. And thirdly, I'm the fat kid that loves cake.
Honestly, the thought of losing my belly fat was the driving factor in eliminating my carbs consumption.
Yes, potentially seeing my abs weighed more than my cravings for refined carbs.
My lunch was pork crackling, and my dinner was salted salmon.
My 2nd and 3rd day: the real benefit of the Ketogenic diet
The next day I added minimal carbs into my diet in the form of a fibrous avocado, asparagus, tomatoes, and other types of vegetables.
The third day was the day I could feel the significant benefit of being in a ketotic state. That is, not getting hungry for an extended period.
I had my breakfast at 3:30 in the morning and never felt hungry until 11 AM. I even think I could go on without eating the whole day.
But, I was working in a warehouse, carrying 10 – 20 kg of boxes all day, so I needed to fill up.
Before Keto, I would have a huge bowl of oats with a banana for breakfast. After 3 hours of work, I would get hungry, resulting in me eating a bar of LCMs (sugar-filled snack bars).
What a difference using fat for energy makes!
3 months on Keto: Keto diet is bloody boring, mate!
I continued the diet for 3 months and lost 11 kilos, which I'm very ecstatic about. Who would have thought that I could lose weight without the need for exercise? Granted, I was working in a very arduous environment.
However, even if I wasn't working in a labor-intensive job, I would still lose the same amount due to prolonged satiety. I could go on the whole day without eating. I only ate because of the type of work that I do.
Although nothing is perfect. I was losing weight on Keto, and at this point, I'm sold. But it's freaking boring!
Imagine eating eggs and avocado daily for the rest of your life? I'd go crazy, I think I did too.
There isn't a whole variety of food to choose from when it comes to the Ketogenic diet. And that is my problem with Keto. Perhaps, Custom Keto Diet can provide a solution?
Keto flu
Before I get to the nitty-gritty of our custom keto diet review, I have to let you know that I'd been on ketosis for more than 3 months and suffered no side effects or problems.
However, there are reports of the keto flu, which can cause flu-like symptoms. Symptoms such as nausea, headaches, and fatigue, are just some of the signs when you start the Keto diet.
[source: The effect of a low-carbohydrate, ketogenic diet versus a low-glycemic index diet on glycemic control in type 2 diabetes mellitus]
The keto-flu may last a few days, but it can persist for more. It is your body adjusting to a new diet high in fat instead of the regular diet high in carbs.
Sadly, keto flu is an annoying part of getting into ketosis. Some may experience them and others may not. But, if you're unfortunate enough, consider keto supplements to get you through.
Keto diet reviews
There are tons of people losing weight using the keto diet. Just head on to Reddit's Ketogenic sub and you'll find a whole lot of testimonials.
Just like this guy who barely stuck to keto and still lost weight from 152kg:
Two months later, today, I stepped on the scale and alas it's 139kg, I can't think of any other diet that can get you results while putting minimum effort.

[source: Keto is the most forgiving diet ever.]
There are even people with diabetes reducing their insulin:
Nick lasted the entire three weeks, and had great success on the keto diet. Not only did he lose 5.3 pounds, but he had a far easier time controlling his type 1 diabetes. During the three weeks, he barely had to take any insulin on top of his basal (read: baseline) amount, which is incredible.

[source: 3 weeks on the keto diet]
The keto diet works and even helps people control their diabetes. And judging from my own experience, you can lose weight.
Custom keto diet plan review: Here's what happened
So here's what happened, I got asked a whole lot of questions about my preferences.
The question is in a quiz format or multiple questions. And, you pick A, B, or C.
Custom Keto Diet quiz
The Custom Keto Diet quiz will take you to a series of personal but not too personal questions.
Just be honest and truthful about your height or weight and food preference.
Your custom keto diet will be based on your answers.
So, if you want to eat foods you like, I suggest being transparent.
The first question is, what is my gender?
What is my activity level? I chose an average activity level. I workout 5 days a week, but pretty sedentary if I don't exercise.
Then it asks me what kinds of meat I'd like. Well, I'm a carnivore, so I ticked all the boxes.
Then comes the vegetable question. I always hated vegetables, but now I eat them because I know the benefits they contain. Sometimes, ignorance is bliss, ha!
I chose zucchini, asparagus, and avocado. I love avocados and asparagus. I can't eat zucchini raw, but I love it when roasted with herbs and olive oil.
Then there are other foods. I chose all of them. I love cheese, eggs, cottage cheese, nuts, butter, and coconut.
Then it asked for my measurements so it can calculate my daily calorie requirements, my BMI, and a whole array of stuff.
My stats, I'm 40 y.o., 160 cm, 67 kg, and my target weight is 60 kg. I was hesitant to give them my numbers, but it is a personalized meal plan after all.
My daily calorie requirement is between 1600 to 1700, which is quite correct if I"m moderately active. The recommended fat is easily met with this diet. It looks quite a lot, but you do need fats for energy.
It also showed my daily requirements to achieve my target weight. My daily protein intake showed 100 – 120 grams.
When maintaining muscle mass on a calorie deficit diet with regular exercise, protein intake should be about 1.25 to 1.5x of my weight in kg.
[source: Preserving Healthy Muscle during Weight Loss]
It says my daily carbs should be between 20 – and 30 grams. That number is correct to keep me in ketosis. Ketosis is achievable with 50 grams of carbs in your diet.
"…When the body is deprived of carbohydrates due to reducing intake to less than 50g per day…"

[source: Ketogenic Diet]
Oh, and judging from my BMI, I'm freaking overweight! Apparently.
Then it shows a prediction of my weight after 30 days of doing the custom keto diet.
Then the testimonials. Wow, those are great results, especially the one on the left. She did a fantastic job. They both did.
Then they tell you what you're going to get with the Custom Keto Diet. You get a custom meal plan to meet your daily requirement, easy recipes, and they claim that you will get "the most popular keto diet."
And if you decide to change your mind with your custom keto diet, for example, you want to skip meals or crave McDonald's, just tell it what you want to change, and the app will adjust everything to meet your goals.
And, that's the Custom Keto Diet quiz. Honesty is important when filling out the quiz as your Custom Keto Diet is based on your preferences.
Is Custom Keto Diet free?
No, the Custom Keto Diet is not free. However, you can try your own personalized Custom Keto Diet meal planner for seven days for only $1 by clicking on the following link:
I know that you may have doubts about the Custom Keto Diet meal planner. Heck, I know I had some.
So, with the $1 trial offer, you can examine before committing your hard-earned money. You can check out the recipes. To find out more about the Ketogenic diet, look around.
You'll see after a week how easy it is to follow this diet and stay in ketosis. You don't have to track anything. There's no guesswork, simply eat, and lose weight.
I also wished the Custom Keto Diet was free, but after seeing the value they provide, $37 to own your personalized custom meal plan for life is ridiculous.
Have you ever been to a Dietician or a Nutritionist? They can be quite expensive, and consultation alone is more than $40.
Cost of Custom Keto Diet
To give you a proper Custom Keto Diet review, I bought it. At the cost of $37. Includes lifetime access to my custom-made plan, no hidden fees, or subscription, it's a one-time payment.
You can pay via Mastercard, Visa, or Paypal. I mainly use Paypal for my online transactions because I don't have to give my credit card info to the merchant. Just being secure on my end.
After taking my money, it takes me to my Custom Keto Diet portal, where I get to meet the founder Rachel Roberts in the form of a pre-made video, of course.
Custom Keto Diet Free Coaching Program
She gives a warm welcome and talks about how important coaching is to achieving your goal, and it's free. Keep in mind, that it's free for the first 30 days, then you have to pay $29.95 per month for the subsequent months you choose to stay with the coaching program.
I do agree with how important coaching is to your success. Sometimes we need that extra push to get to our ultimate destination.
There is a big difference in attitude when someone is pushing you along versus pushing yourself. Moreover, having a coach is like having a guide.
So, I took the free coaching program offered. Little did I know, it's the best offer they have.
So, I clicked on "ADD TO ORDER," and it took me to my Paypal account again so I can pay $0 for the first month of the coaching program.
After confirming with my Paypal account, I arrived at another video explaining this exclusive member-only offer to increase a 257% chance of success on my keto diet in the form of probiotics.
Honestly, I didn't need probiotics when I lost 11 kg on my keto journey, so why do I need it now?
I did take probiotics, and I still take them, but not religiously. I probably took it when I was on Keto, but it wasn't constant.
It may increase my chances of success by hundreds of percent, but I'm confident I can lose weight without probiotics. So, I opted out.
This begs the question, how much does Custom Keto Diet cost? If you opted in for the coaching, and other promotions, the price of the Custom Keto Diet could be more than $37.
How much does other keto diet plan cost
If you compare the Custom Keto diet plan's cost to other keto diet planners, Custom Keto Diet is the cheapest.
Take Diet Doctor's keto diet plan, for example. A membership will cost you $11.49 a month or $99 annually.
While the Custom Keto Diet is a one-time payment of $37 only.
Rachel Robers keto custom meal planner
Who is Rachel Roberts?
I have no idea. But, she seems to know plenty about the keto diet.
She sent me emails after signing up for her coaching program.
I tried looking for her online but I came up empty.
I don't think it matters whether Rachel Roberts is still involved in the company. As long as the program works and service is on point.
The founders take a step back once they built a system that runs on its own. Most businesses are made that way once successful.
In saying that, I have no idea what goes on in their company. I'm only speculating.
Would it matter though? As I said earlier. If it ain't broke.
I personally do not care. I believe you can find success with the program.
Rachel Roberts keto meal planner or custom keto diet planner makes things easier.
Custom Keto Diet Dashboard
Finally, I am at the Custom Keto Diet dashboard.
Here is what it looks like after getting through what seemed like dozens of video presentations.
Starting from the top, it shows my current weight, my ideal weight, my daily calorie needs, and my forecasted weight at the end of the month.
They suggest only editing your weight weekly. As your weight decreases or increases, the former hopefully, your daily calorie needs change.
When you modify your weight, your daily requirement adjusts as well as your meal plan.
Now, let's go to my custom meal plan.
Man, the pictures make the food really enticing to eat, and I'm drooling right now.
It's great to see that they included all my preferences, and they put them all together for me like magic. I can't wait to give the recipes a try.
My problem with Keto
My problem with the Keto diet was that I was eating the same thing over and over again. I used to have an omelet with avocado every morning for 3 months straight. After the 3 months, I couldn't eat another egg for a whole month.
It's not hard looking up recipes on the internet, no not at all. Just Google "keto recipes," and you'll get a truckload of results. The problem is, that you have to measure the food, find out its nutritional value, and incorporate it with your current plan. What a pain!
With Custom Keto Diet, you don't have to do all those tedious stuff. It's all done for you, you just have to cook and eat. You do have to wash up though.
Looking at the meal plan, I'm impressed. There are lots of varieties, and they are custom-made for my daily calorie restriction needs. Not doing the tiresome tracking and with many dishes to choose from, this solved my problem with Keto.
Swap for takeaway food
Another thing that impressed me is the "swap for keto fast food" option.
As you can see, you can swap your meal with a fast-food version, and the app recalculates everything, so you stay within your daily calorie requirement. Very convenient when you don't have time to prep and cook.
Custom Keto Diet recipes
Not only do you get detailed written recipes, but most include a video showing you step-by-step cooking instructions.
Oh, and there's a handy "print recipe" button if you want to keep a handy tangible reference in your kitchen.
Before this experiment, I was hoping their keto recipes are easy and fast to make, and they delivered.
It turns out, that all of them are super easy. I reckon a 14-year-old can make them, no joke. And it only takes less than half an hour, most of the time.
What else is included?
There are other bonuses, which are valuable information when it comes to the Keto diet. You get the whole series of the 101 Keto. They are 9 videos of everything you need to know about Keto.
You'll learn what is Ketogenic diet, how it works, to recipes, tips, and hacks to help you succeed in your Keto journey.
You don't have to watch it, you'll lose weight just by following your custom keto diet plan.
You also get a plethora of recipes from desserts, little treats, to savory dishes. And my favorite, fast, and easy Keto recipes.
The Keto recipes are to give you more variety when you grow tired of their custom-made plan and want to wing it yourself.
They also have a list of all the usual ingredients used in the recipes. Also, you might want to check out the supplements section and check out what interests you.
They are all linked to Amazon, so you can just click on them, and it will take you to Amazon's product page.
Custom Keto Diet Login
Firstly, make sure you read the "Thank you page" and bookmark it. It explains everything you need to know about getting to your dashboard.
If you were me who couldn't figure out how to get back into the Custom Keto Diet dashboard, this is what you do.
Go to your inbox, in my case, my default Paypal email that I used to sign up for Paypal. My Paypal email address is different from the one I primarily use.
Look for your receipt, aptly named, "Clickbank customer service." Once you click on the message, you should see the "Thank you for your order" message.
Just below, it is a clickable button "Download or Access Digital Product" which will take you to your dashboard.
Once you've got access to your Custom Keto Diet dashboard, bookmark it for quicker access in the future.
Custom Keto Diet App
One thing I wasn't happy about was their lack of app. However, their dashboard is very mobile-friendly.
It's easy to read, navigate, and follow. There is no squinting to read small texts, no zooming in, no sliding sideways to read the rest of the sentence. No, it's a very mobile user-friendly site. Just have a look at all these screenshots.
I would have been happier if they included a custom keto diet app, so it's easier to access from my phone with a press of a widget (app icon).
To access your Custom Keto Diet dashboard on your mobile, open up your email inbox on your phone and look for your Clickbank receipt.
If you have an Android device, you can add an icon on your Homescreen like an app icon by doing the following:
Go to your dashboard.
Scroll up to show the 3 lines (accordion) to show more options.
Click on the accordion.
Choose "Add page to."
Then click on "Homescreen."
You should be able to access your Dashboard from your phone by clicking an icon.
If you have an iPhone, it should be a similar process.
Does the custom keto diet work?
That's the real question, does Custom Keto Diet work?
With all my knowledge of nutrition and as someone who has gone through the program, I believe that the Custom Keto Diet works.
You will lose weight when you join the Custom Keto Diet. I'm not going by theory, I'm judging by experience.
I tried their recipes, examined their calories, and tried all they had to offer. Well, not all. I didn't buy their probiotics, which they claim can increase my success by more than 200%.
I don't know if I would have lost more weight if I was on probiotics, and I will never know. I don't want to comment on something that may or may not have happened.
Moreover, the Custom Keto Diet works because all the heavy lifting is done for you. The way it's set up will make you follow the plan and not deviate. The Custom Keto Diet just makes things easier.
Custom Keto Diet works according to my brother-in-law.
He recently started doing the Keto diet after being told that carbs is making his liver work extra hard.
You see, ten years ago he was diagnosed with a fatty liver. But, he scoffed it off like a joke.
A recent blood test made his doctor tell him that he need to change or "else."
My brother-in-law weighed 97 kg 3 months ago. He is not obese, he is fairly muscular but did have a little belly.
I saw him yesterday and he looks like he is shrinking. His weight is now 85 kg.
Last night, he mentioned that the Custom Keto Diet is worth it. I asked why, and he said that he enjoys the all-done for you part. And, that Custom Keto Diet didn't cost an arm and a leg to own forever.
Custom Keto Diet Coaching Program Worth it?
The minute after signing up, Rachel Robers sent me the following email:
It's a welcome email letting me know that she'll be getting in touch with me in the next following weeks.
The coaching program is a series of emails talking about Keto and how it can reduce your weight and keep it off.
The best part is the encouragement she writes and her "Pro tips." There's always positivity in each email and a ton of knowledge bombs that are sent every 2 days a week on average.
You also gain access to their private Facebook group, where people ask a whole array of questions regarding the Custom Keto Diet and about life itself.
You will learn something new, much as I did. I didn't know that you can buy a blood tester for ketosis on Amazon?
I recommend joining this group. It is beneficial for both beginners and advanced. Just reading the group's discussion is very educational.
If you've been trying to lose weight for a while now and it's not working. Having a coach and talking to like-minded individuals is crucial to finally see success.
Furthermore, I don't think you can access the private Facebook group if you don't opt-in for the coaching program. The group asks what email I used to join the Custom Keto Diet before getting approved.
Here are some more recent conversations in the Custom Keto Diet Group that show how knowledgeable and customer-centric they are:
The following shows what the community thinks of the Custom Keto Diet:
The Custom Keto Diet community is a great way to learn and make friends with people who are on the same journey as you.
You can also ask if you can have an accountability partner to kick you up the bum when needed. Let's face it. Losing weight is hard. It's easier with a group of friends.
8-week Custom Keto Diet Plan
How long should you do the Custom Keto Diet? Or how long can you keep the 8-week Custom Keto Diet Plan?
There is no time constraint because you can buy the 8-week Custom Keto Diet Plan and have it for life. Which is a bargain considering the monthly costs of other apps that can quickly add up should you decide to keep paying for the entire year.
Nope. With the 8-week Custom Keto Diet Plan, you only pay once, and you're done. There is no shocking surprise at the end of each month. I hate it when I get a bill that I don't know about. I'm happy that I only pay once for the planner and nothing more.
Like many of us, we are busy. Sometimes we need time to get things started. The 8-week Custom Keto Diet Plan is not time-sensitive.
You can start this week, drop off the following week, and start over again next month. However, you mustn't get kicked out of keto on the keto diet. Some people can take a while to get back on the keto train, while others require little effort.
I recommend planning the 8-week Custom Keto Diet Plan to suit your busy life. One thing I can suggest is to start the keto when you're less busy. Such as the school holiday, when you have a 2-week time off work, pick a time when it's not hectic in the year.
Switching your source of energy from carbs to fats can be hard for others. And you may need that 1 week to transition. However, if you have trouble, try some keto-friendly supplements that can help.
Do you only need 8 weeks to lose weight? From personal experience, I lost 11 kg in 3 months without exercising the keto diet. Will the same thing happen to you? I'm confident that you will lose weight, but I'm not sure how much.
You may lose more or less. One thing I can say is that your weight won't budge if you don't stick to the diet.
8 Week Custom Keto Diet Review
So, what are the potential benefits of following the 8 week custom keto diet? Some people have reported experiencing weight loss, reduced cravings for sugar and unhealthy foods, improved blood sugar control, and increased mental clarity while following this diet.
It's worth noting, however, that the 8 week custom keto diet is not for everyone. It is a very low carbohydrate diet, which can be challenging for some people to follow.
It is also not recommended for those with certain health conditions, such as pancreatitis or liver disease. Check with your doctor before going ahead with the 8-week custom keto diet.
Overall, the 8 week custom keto diet can be a great option for those looking to make significant changes to their diet and improve their health.
Custom keto diet refund
Custom Keto Diet offers a 60-day money-back guarantee. All you have to do is email them your receipt.
So you can literally test drive the program for 60 days, for FREE! That's what they actually wrote on their website:
Wow!
You can lose weight within the 2 months of using their program, and you can just ask for a refund.
Either they are not very smart, or they are so confident that you'll love it so much that you'll stick around for more than 2 months.
I don't know if they are getting plenty of refunds or making profits. But hey, it's a win-win for you.
If it's not what you expected, or not losing weight, or you simply change your mind, you can get your money back, no questions asked.
And if they don't honor your custom keto diet refund request, just refer them to this article and the screenshot above.
Pros and Cons of the Custom Keto Diet
Pros
No counting calories
No tracking
Great community
Lifetime access for a 1-time payment of $37
Personalized Keto meal plan
Customizable plan
Educational videos about Keto
Hundreds of extra recipes
Coaching (if you opted in)
Easy and quick recipes
Printable ingredients list
Excellent variety of food
$1 seven day trial
Cons
No app
No phone contact as far as I can tell
Some recipes are just OK
The best custom keto diet planner?
There are plenty of keto programs out there that will take your money and leave you fending for yourself.
Custom Keto Diet does not do that. You have direct contact with support. There is a community where you can get help from both newbies and veterans alike.
The community is also moderated by a qualified nutritionist who knows plenty about the Ketogenic diet. You can ask anything about Keto and you will get answers.
The programs, customer service, and the community they put in place show they care about their customers.
Now, I can't guarantee that they will stay the best custom keto diet planner. But for now, they are tops in my books.
Personalized keto diet plan
Do you want to lose weight?
The keto diet is a low-carb, high-fat diet that causes your body to go into ketosis. This means your body uses fat for energy instead of carbs or sugar. It's an effective way to lose weight and improve health!
With the personalized keto plan, it takes the guesswork out of it so you can get results faster. It makes sure you are getting the right amount of protein, carbs, and fats every day so you don't have to worry about counting calories or measuring food portions yourself. You just follow our simple meal plans each week and see how easy it is!
If losing weight has been difficult in the past because there isn't one specific diet that works for everyone's unique needs, then this might be what finally helps you reach your goals.
Custom Keto Diet plans are designed by experts who know exactly what they're doing when it comes to nutrition – not some random person on Reddit with a blog (although we love those guys too).
They will help guide you through everything from grocery shopping lists and recipes down to which supplements may be beneficial for certain people based on their medical history/conditions/etc…and more!
Custom Keto Diet even offers support along the way if needed via email and especially in their Facebook Group.
Best meal plan for ketosis
The best meal plan for ketosis is one with desserts in them. You don't have to be stuck eating meat on the keto diet. The Custom Keto Diet meal planner has plenty of yummylicious keto desserts. Just have a look at the following:
These keto desserts are really simple to make. Honestly, it took me 10 minutes to make one.
Don't worry, these desserts won't kick you off ketosis. And, don't stress about counting the calories because the Custom Keto Diet planner will do everything for you.
All you have to do is cook your dinner and make your keto dessert.
I've made the matcha bomb and it is by far my favorite.
The Custom Keto Diet planner is by far the best keto meal plan for ketosis because
Custom Keto Diet Review: the short version
There are many reviews of custom keto diet plans out there, but most, if not all, are blatant copies from the main website or plain spun content.
I'm just adding my real honest to goodness 8-week custom keto diet plan review among the many articles littered on the internet.
Overall, I believe that the Custom Keto Diet will make you lose ungodly amounts of weight. It just makes everything so simple.
You don't have to look for recipes, weigh the food, count the protein, the carbs, the fats, it's all done for you.
Don't feel like cooking? Just make a little tweak and it recalculates everything for you.
Don't feel like eating bacon or eggs anymore? Tell it and it will give you a new meal plan and makes all the necessary changes.
The cost of the Custom Keto Diet is a 1-time payment of $37 and you'll have lifetime access.
The coaching program and access to the best Facebook community are something to consider. There are times when you feel like crap, need guidance, or need to talk. The community is a godsend at times like these.
People in the community are genuinely there to help and the admins are very knowledgeable.
The only cons I have is their lack of an app. But I'm nitpicking. There is a workaround to this dilemma, which I detailed above.
Get your personalized Custom Keto Diet plan or give it a try for 7 days for $1
[Disclosure: Healthful Papa earns a commission from the links in this article. This does not affect your purchases or what you might pay.]
The bottom line is that the Custom Keto Diet makes following the Ketogenic diet so much easier. Everything should be made as simple as possible. Try the Custom Keto Diet.
Get your 7-day $1 trial by clicking on the following link: $1 Custom Keto Diet 7-day trial
This Custom Keto Diet review was to show my cousin, you, and others what's it like to have a diet plan that does all the heavy lifting for you. Here are the crucial questions you need to be asking though:
FAQ
What is a custom keto diet plan?
A custom keto diet plan is a personalized meal planner using the keto diet. The Custom Keto Diet makes meal planning a piece of cake, or in keto, steak. Calorie counting, personalized recipes, and recalculating stats, are all done for you. All you have to do is cook and eat.
Is Custom Keto Diet legit? 
It is a very trustworthy program with real customer support. Unlike other programs that get the sale and dust their hands off and leave you hanging. 
Their 60 days money-back guarantee is very generous. You can join for 1 month and if it's not for you, just ask for your money back.
Is the Custom Keto Diet worth it? 
You pay only $37 for an 8-week custom keto diet plan and have lifetime access. Dieticians typically charge between $50 to $150 for an initial 1-hour consultation. Subsequent visits get cheaper, though, but they add up. 
Can you lose weight without the Custom Keto Diet? 
If I can do it, why not? However, you might have a higher chance of succeeding with the Custom Keto Diet. It does all the "heavy lifting." All you have to do is follow the meal plan.
There's no need for counting calories, no second-guessing, and no tracking. You get customer support, a helpful community, and dedicated coaching. I wish all I had to do was cook the food and all the tracking and planning were all done for me. Look, if you've gone through so many diets as I have, tracking your progress is very important and time-consuming. Sometimes overwhelming. Custom Keto Diet does all the boring stuff so you don't have to.
Will the Custom Keto Diet work for me?
Absolutely. Look, if you are a healthy individual and you follow the plan, you will lose weight. Custom Keto Diet also makes things easier by building a custom made meal plan and does all the tracking for you. It's important to stress that before you start any new diet, check with your doctor first. You may have underlying conditions or medications that can interact with the Ketogenic diet.
Does the Custom Keto Diet plan really work?
When you follow the Custom Keto Diet plan, it will work. The meal plan you will receive is strictly keto. Therefore, you will enter ketosis and start burning fat within days. The Custom Keto Diet Plan gives you delicious food so you don't have to worry about losing motivation.
How much does the Custom Keto plan cost?
The Custom Keto Diet plan costs $37 and you own it for a lifetime. But, our exclusive offer can nab you a $1 trial of the Custom Keto Diet plan for a week. So, you can try it before you buy it.
Is Custom Keto Diet free?
Sadly, no. The Custom Keto Diet is not free. However, they are offering a $1-trial for a week.
Is the keto custom plan good?
Not worrying about calorie counting is always good. That's one of the benefits of the Custom Keto Diet Planner. All you do is cook the food and eat. There are plenty of recipes for you to try so it's never dull.
How much weight can you lose on keto in a week?
How much weight you lose varies for every individual. Generally, the bigger you are, the more you'll lose in a week. As for me, I lost 1 kilo on a weekly basis.
Is the Custom Keto Diet an MLM?
MLM is recruiting someone so you can continually make money off of them passively as long as they are making a sale. I make nothing if you decide to sell the Custom Keto Diet.
Who is Rachel Roberts keto?
Honestly, I have no idea. Other than her sending me emails weekly, I don't know anything about Rachel Roberts. But, she sure knows what she's talking about when it comes to the Ketogenic diet.
Do you have your own personalized Keto diet plan reviews? Would you recommend them? Have you tried the Custom Keto Diet? What did you think? Love it or hate it, comment below.
---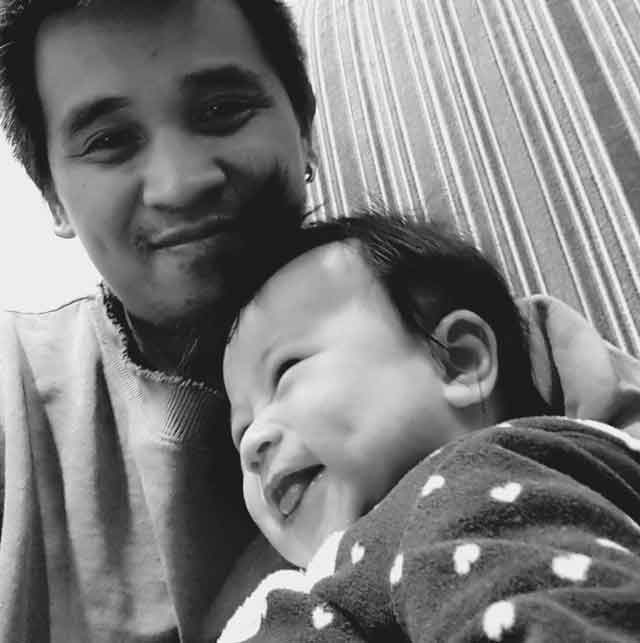 Dads, I've got a tale to tell. Picture this: a body that refuses to bulk up, paired with a metabolism slower than a snail's race to the finish line. It's a curse! But I took this challenge head-on and became a scholar in all things weight loss and nutrition. And now, I'm here to share my tales of triumph (and some struggles) so you too can finally achieve that bod of your dreams! flex (just kidding, still workin' on it).

— Christian Tanobey
---