[Disclosure: Healthful Papa earns a commission from the links in this article. This does not affect your purchases or what you might pay.]
Put in the hard work.
Do boring cardio.
Watch what you eat.
Count calories.
Sick of all that?
What if you can lose weight without exercise and counting calories?
Well, those are the things Ketogenic Accelerator is trying to answer.
Will they succeed?
This Ketogenic Accelerator review will reveal everything you need to know.
Ketogenic Accelerator review structure
We'll dig deep and find everything we can about the Ketogenic Accelerator.
What is the Ketogenic Accelerator? Who founded the Ketogenic Accelerator? Where is the Ketogenic Accelerator made?
What are the ingredients? Where is the Ketogenic Accelerator made? I'll go over their claimed benefits if it's factual or just fluff. Pros and cons.
What other buyers are saying about the Ketogenic Accelerator. And my conclusion.
What is the Ketogenic Accelerator?
The Ketogenic Accelerator is a weight loss supplement designed to put your body into a state of ketosis without actually doing the Ketogenic diet.
The Ketogenic diet is a low-carb diet. When you deprive your body of carbohydrates, you enter ketosis. 
Once in ketosis, you burn fat for energy, and this turns into ketones powering your body.
Ketogenic Accelerator puts the pedal to the metal by adding ketone agents. By adding ketone agents, you will receive all the benefits of being in ketosis without doing the keto diet. You will feel fuller for longer, no snacking, leading to weight loss.
There are also studies that ketone bodies could improve lifespan.
[source: A Ketogenic Diet Extends Longevity and Healthspan in Adult Mice]
Ketogenic Accelerator claimed benefits
1. Supercharges Cognitive Function
Your brain can absorb ketones quickly, and ketones protect neurons, synapses, lower neuroinflammation, and support healthy brain function.
2. Optimizes Heart Function
BHB is a better fuel for the heart. It protects against oxidative damage, enhances mechanical efficiency, and improves blood flow.
3. ​Boosts Fatloss & Workout Performance
Exercise accelerates the absorption of BHB, and BHB increases fat burning, recovery, and energy.
4. ​Reduce The Appearance Of Ageing
BHB can also reduce the appearance of aging.
5. ​Maintains Insulin Sensitivity
BHB can maintain a healthy insulin sensitivity by keeping glucose and insulin levels within a healthy range.
6. ​Reduces Inflammation
BHB blocks the activity of the complex NLRP3 inflammasome, which is responsible for significant inflammation in the body.
[source: Ketogenic Accelerator]
If you missed the green boxed disclosure at the start, this is one of those links mentioned where this website earns a commission if you make a purchase.
Verifying claims:
1. Supercharges cognitive function
A study of rats fed with ketone agents produced considerable good results in a maze test.
[source: Novel ketone diet enhances physical and cognitive performance]
2. Optimizes heart function
Results were promising in heart failure patients using the 3-Hydroxybutyrate. Left ventricle ejection increased significantly to standard with the hydroxybutyrate treatment.
[source: Cardiovascular Effects of Treatment With the Ketone Body 3-Hydroxybutyrate in Chronic Heart Failure Patients]
3. Boosts fat loss and workout performance
There is proven research about the fat loss when using exogenous ketone agents. However, the study on workout performance with the aid of ketones is not substantiated. Therefore, interested bodies should do more research before coaches, personal trainers, and supplement companies start prescribing BHB's as performance enhancers.
4. Reduce the appearance of aging
Recent evidence suggests that BHB maintains balance during oxidation in the body. Also, when injecting worms with ketone bodies, the worms' life was prolonged and delayed the damage done on proteins.
[source: D-ß-hydroxybutyrate: an anti-aging ketone body]
5. Maintains insulin sensitivity
When diabetic rats were given ketone bodies, the rats kept their insulin sensitivity high.
[source: Central Infusion of Ketone Bodies Modulates Body Weight and Hepatic Insulin Sensitivity by Modifying Hypothalamic Leptin and Insulin Signaling Pathways in Type 2 Diabetic Rats]
6. Reduce inflammation
Numerous research in animals shows that ketones, BHB, can reduce inflammation by restricting part of our defense system.
[source: Ketone body β-hydroxybutyrate blocks the NLRP3 inflammasome-mediated inflammatory disease]
Who founded the Ketogenic Accelerator?
The details are vague, but Venture Supplements created Ketogenic Accelerator. After a careful search in the business bureau, I came across their details.
Venture Supplements operates in Denver, Colorado. There are no more details about who are the founders of the company.
Where is Ketogenic Accelerator made?
The company makes no clear indication of where Ketogenic Accelerator is manufactured other than a "MADE IN USA" badge on the website.
Ketogenic Accelerator ingredients
This is where research becomes essential for analyzing the effectiveness, benefits, and risks of supplements.
Because, as you know, or may not know. Supplements do not require approval from the Foods, Drug, and Admin.
The following are what's listed as the ingredients:
Magnesium stearate
Rice flour
Silicon dioxide
Gelatin
Their proprietary ingredients of 800 mg include:
Magnesium beta-hydroxybutyrate
Calcium beta-hydroxybutyrate
Sodium beta-hydroxybutyrate
Magnesium stearate
Magnesium feels greasy, and it's a white powder that is sticky. They are mainly found in foods such as chicken and eggs.
Magnesium stearate is common in food products, pharmaceutical tablets, capsules, and supplements.
After a careful review of Magnesium stearate, the World Health Organization deemed it safe as food additives, and it's not genotoxic. Genotoxicity refers to damage to cells, which causes it to mutate, leading to cancer.
[source: Magnesium stearate, a widely-used food additive, exhibits a lack of in vitro and in vivo genotoxic potential]
Rice flour
Rice flour is rice in powdered form. Rice flour is produced by grinding the rice to fine powder, producing flour.
[source: Rice flour]
Silicon dioxide
Silicon dioxide is common in quarts and various living organisms. Ingesting Silicon dioxide is not toxic and may decrease the risk of dementia.
Inhaling silicon should be avoided as it can cause an array of complications to your lungs. It can get lodged in your lungs, irritating them, and decreasing your lung capacity.
Luckily, you won't be sniffing this pill into your system.
[source: Silicon dioxide]
Gelatin
Gelatin is clear, flavorless, obtained from collagen taken from animals' body parts. It is generally considered safe to be used in foods and supplements.
However, there is also Agar-agar which is sometimes marketed as gelatin.
[source: Gelatin #safety concerns]
Proprietary ingredients
BHB (Beta-hydroxybutyrate)
Magnesium beta-hydroxybutyrate, Calcium beta-hydroxybutyrate, Sodium beta-hydroxybutyrate essentially are all BHB. BHB is produced when in ketosis, and its purpose is to provide energy.
BHB can also be manufactured and taken as a supplement. BHB helps you lose weight is by suppressing your appetite.
A study to test the effectiveness of the BHB supplement on mice was conducted at the University of South Florida.
The six groups of mice were administered with different types of ketonic agents for two weeks. At the end of the study, all groups lost weight.
[source: Exploring the Viability of Exogenous Ketones as Weight Loss Supplements]
Pros and Cons
Pros
You can eat carbs (Yes!)
Long-lasting energy
You'll feel fuller for longer
Reduces snacking
Keeps normal HDL cholesterol levels
No boring cardio
No strenuous weight lifting
60 days money-back guarantee
Fast two days shipping
Cons
Not for pregnant women
Delays in international shipping
Ketogenic accelerator pills reviews
These are all verified purchases from Ketogenic Accelerator's online feedback form.
"Literally don't crave sugar after using Ketogenic Accelerator for 4 days! Great product, highly recommend for those wanting to lose weight and stop craving high sugar foods!"
Jess
"I tried the Keto diet in the last but failed because I couldn't stop the cravings. Eventually I would give in and break ketosis. Ketogenic Accelerator has stoped the cravings and I'm going keto strong for 6 weeks now! Down 18 pounds and it's been far easier than I thought it would."
Howard M.
"Great to help get into ketosis faster. Which means faster weight loss. My friends that tried it also had success" Good stuff, look forward to buying more stuff from Venture Supplements."
Tim T. Arch
"I highly recommend this product. Venture Supplements has some of the best stuff on the market. All USA made too!"
William S.
"Fast shipping, and the product works really well. I didn't get the keto crash that many others talk about. Energy is good and im losing weight each week."
Dale B.
"I can't complain, down 8 pounds in 2 weeks :), Love the stuff, will be ordering more"
Jeremy
[source]
Conclusion
The ketogenic diet works. I know because I tried it and lost 33 pounds in 4 months. While on ketosis, I felt less hungry, had more energy, and curbed my sugar cravings.
My biggest downfall when it comes to weight loss is my sugar addiction. So, just getting rid of one bad habit makes a whole lot of difference.
There is irrefutable evidence that the ketogenic diet works, but it can be hard to sustain.
Practitioners complain of keto flu, fatigue, muscle spasms, or dehydration. You can avoid all those drawbacks when you use the Ketogenic Accelerator.
Most of Ketogenic Accelerator claims are confirmed by research, and their reviews are mostly positive.
The ingredients are generally safe, and the main ingredient, beta-hydroxybutyrate, has proven to induce weight loss.
Their 60 days no questions asked, money-back guarantee is very generous. Stating to return the product in its original packaging, and you will get your refund.
So, if you are not happy within 60 days of using the product, you can return it without being interrogated by the refund policy. 
You can literally try it for free. Click on this link to receive a FREE bottle. Don't wait because I don't know how long they will hold this promotion.
Have you tried the Ketogenic Accelerator? What is the best or worst thing about the Ketogenic Accelerator? Comment below.
---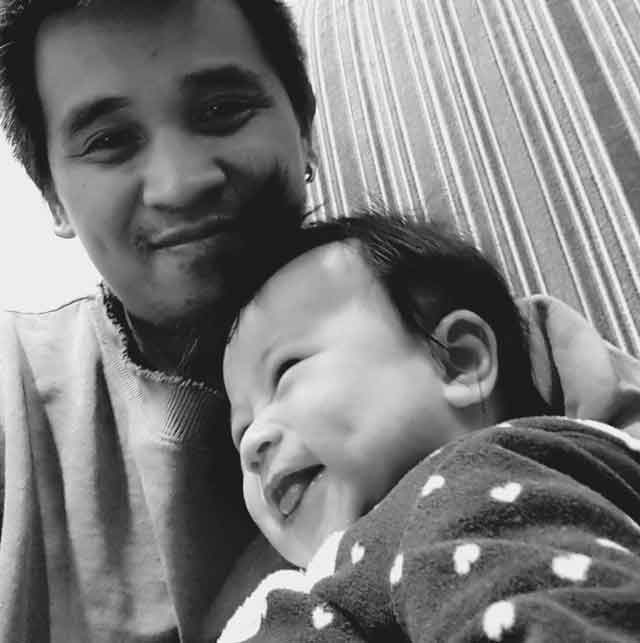 "I have the metabolism of a sloth and a body that hates putting on muscles. This curse motivated me to study weight loss and nutrition. I want to share my experiences and knowledge to help you achieve your ideal body."

— Christian Tanobey
---