[Disclosure: Healthful Papa earns a commission from the links in this article. This does not affect your purchases or what you might pay.]
I think it's time for me to get buff.
Swole.
Ripped.
Jacked.
I've had it with my body that won't let me build muscles.
My body is soft, thin muscles, and I have a hard time recovering.
So I turned to a popular muscle building product used by celebrities, pro bodybuilders, novice, and beginner weight lifters.
And this is what happened… This is my MI40X review.
My honest to goodness MI40X review
The name MI40X sounds like a title from a movie. Mission impossible: Part 40 EXTREME!
Well, that's what it will feel like when you do this program. It will be hard, you will push yourself as you've never done before.
What is MI40X?
MI40X is founded by Ben Pakulski. Ben Pakulski is an accomplished bodybuilder winning Mr. Canada in 2008.
According to his website, he is the creator of the best selling muscle-building program, MI40.
So, MI40X is a second version of the original MI40, which stands for, Muscle Intelligence 40. Let's go over the number.
The number 40 is a number you'll be familiar with when you start the program. Ben mentioned that there is Science behind the number and developed the program with it in mind. Hence the program is broken down into 40 days, 40 seconds stretch, 40 exercises, and 40 days meal plan.
Ben also applied the 40 principles when he prepared for bodybuilding competitions.
After careful research on the 40-second stretch, I couldn't find any research supporting the number's effectiveness. I did find the stretching part is responsible for improved muscle strength and size.
"No significant increase occurred (p < .05) in hamstring flexibility even though increases occurred with each technique: static stretch (+21.3%) and proprioceptive neuromuscular facilitation (+25.7%)"
"…We concluded that increasing hamstring flexibility was an effective method for increasing hamstring muscle performance at selective isokinetic conditions."
[source: Effect of Hamstring Stretching on Hamstring Muscle Performance]
"As compared to untrained control limbs, significant improvements in active and passive flexibility (up to 6.3 degrees in range of motion), maximum torque (up to 21.6%) and work (up to 12.9%) were observed, and these were especially pronounced under eccentric load conditions."
[source: Effects of Contract-Relax Stretching Training on Muscle Performance in Athletes]
I didn't bother researching the other metrics, such as the 40 exercise rule, as that is probably just a personal preference on Ben's end.
In essence, MI40X builds upon the original MI40, which makes gaining muscle faster. How did it improve? Cell Expansion Protocol. More on this later.
What do you get?
The following is what you'll get in the MI40X program.
7-day detox
CEP blueprint
Exercise guide
Nutrition guide
Supplement guide
Workout schedule
Calculator
Training videos
CEP explained by Science
Bonuses
7-day detox
This will prepare your body to reduce injuries and increase your chances of success.
CEP blueprint
Teaches you the movement and execution of CEP.
Exercises
New exercises and explained well so anyone can understand.
Nutrition
What to eat, when, and why.
Supplement
This is a comprehensive guide to supplement your nutrition and workouts.
Workout schedule
There are 3 custom made workout plan for different levels of experience.
Calculators
Calculates how much food you should eat for each meal
Training videos
Watch Ben in action as he performs and teaches you the exercises.
CEP explained by Science
The research behind CEP.
Bonuses
You will not be disappointed with the bonuses. The program is already good, but these bonuses boost MI40X's value.
Here's what happened
After watching the whole video, I was waiting for the "buy now," but it never appeared. I had to maneuver to the money-back guarantee tab then you should be able to see this checkout page.
There are many options to pay, including Paypal. Paypal is what I mostly use for my online payments. It's secure, and they have your back when it comes to disputes with sellers.
When you've gone through a series of other offers, you will be taken to this page where you can download your digital product.
I know you're itching to get started, but you probably need to wait for your login details before you get going. Check your email after a few minutes, don't forget the spam or junk folder.
MI40X Dashboard
This is your dashboard and one that you'll be getting familiar with for the next couple of weeks.
The following are your program materials and the first thing you'll see:
Newbie workout sheet
Graduate workout sheet
Pro workout sheet
Nutrition guide
Supplement guide
Exercise guide
FAQ guide
MI40X workout sheet for newbies
The newbie workout sheet is a printable PDF for beginners detailing every workout you need to accomplish and to track your progress.
A much-needed terminology is also included, which is definitely useful for both beginner and veteran alike.
Graduate workout sheet
The graduate workout sheet is for people who have experience in lifting. The sheet contains basically the same as the newbie workout sheet with variable exercises, sets, and frequency.
Pro workout sheet
The pro workout sheet is the same as the other sheets but contains a significant frequency of the CEP training.
Nutrition guide
The nutrition guide is valuable. Look, training your muscles is just the start of building muscle mass. You also need to feed the muscles.
The guide also recognizes different types of bodies and suggests what to do for each type. For example, a person who gains fat quickly should slow down on carbs. While someone who is the opposite of should embrace carbs.
Supplement guide
I had a read through their supplement guide. And I was thoroughly disappointed. I was frustrated that I couldn't' find anything wrong.
Honestly, I had to research some of their statements if it was true. And I learned new things in the process. Did you know that Fenugreek can help decrease insulin resistance? Fenugreek transports glucose without insulin.
A study shows that a group taking Fenugreek lost 2.34% of body fat compared to a placebo group that lost only 0.39%. Resulting in the growth of lean muscle mass.
[source: The effects of a commercially available botanical supplement on strength, body composition, power output, and hormonal profiles in resistance-trained males]
Exercise guide
This pdf alone contains over 100 pages of detailed exercises. It goes through proper techniques for every workout.
I suggest you read up on the correct movements of each workout, so you don't end up in the gym fail section of the internet.
FAQ
Frequently asked question is straightforward. If you have any other questions, the FAQ area will most likely have your answer.
Interactive diet calculator
You will also have access to an interactive calculator in which you enter your body fat, height, and age. It will prepare you with a daily meal guide.
The Science of CEP training
This is when it gets interesting. I'm a skeptical person. In fact, one of the reasons why I bought MI40X is curiosity. When they say that this revolutionary muscle mass inducing training method is backed by University research, I had to know the source.
That is, Dr. Jacob Wilson. He holds a Ph.D., a certified strength and conditioning coach, and holds a BS in sports nutrition…
Dr. Wilson has published over 200 peer-reviewed papers, book chapters, and abstracts. You can find his LinkedIn profile here.
It's great to see that it's not only coming from Ben Pakulski, but also from another credible source. It's great to see that the research is from an academic standpoint.
There are 2 books you can read up on this topic; the CEP application and the CEP blueprint. Both books are valuable to understand.
If reading is not your strong suit, don't lose hope, they provide 5 videos that walk you through CEP training.
Now, I'm not going to tell you every detail about the CEP training. Ben Pakulski has given plenty of free demo on his webpage. But, I can break CEP down for you.
MI40X CEP training program
What is CEP? CEP stands for Cell Expansion Protocol. CEP is the next step to boost your muscle gaining ability.
The program will cover all the basis and basics of what's involved with CEP training. Here's an overview of CEP, including supporting studies.
The following are 7 phases of CEP:
Frequency
Frequency (not a typo)
Power and hypertrophy
Strength and high threshold
De-load
Overreaching
Supercompensation
Frequency
Training the same muscle group twice a week. Study shows the more you train results in greater gains.
[source: Influence of Resistance Exercise Volume on Serum Growth Hormone and Cortisol Concentrations in Women]
Power and hypertrophy
This will train your muscles to contract your muscle fibers effectively.
[source: Potential Mechanisms for a Role of Metabolic Stress in Hypertrophic Adaptations to Resistance Training]
Strength and high threshold
Ramps up your nervous system to increase strength.
[source: Practical Blood Flow Restriction Training Increases Acute Determinants of Hypertrophy Without Increasing Indices of Muscle Damage]
De-load
This will teach you how to recover from the previous set while maximizing muscle gains.
Overreaching
The overreaching phase will teach your mettle. How bad you want it.
Supercompensation
This will teach you what to do in your non-training days.
It's not only CEP that is new. You will get new exercises, new nutrition guides, supplement guides, calculators. In other words, things that are working now.
If you still don't understand what CEP is, don't worry. The videos explain everything clearly and eloquently.
Training videos
How important are videos? It's crucial. Look, reading books or looking at diagrams is extremely hard to follow.
Watching a bodybuilder/PT demonstrating how it's done and explaining the do's and don'ts felt like I hired a personal trainer. Not just any personal trainer, a personal trainer who trains celebrities and professional bodybuilders. Qualified and works with nutritionists, dieticians, and doctors. Not to mention that he looks like a BEAST!
Knowing Ben Pakulski's status and qualification, I could be paying thousands to get a 1 on 1, yet I only spent a small fraction of that with the MI40X. I guess that's a good thing.
Bonus 1 – Detox and Primer
Honestly, I didn't read or implemented the detox or primer phase. Essentially, the Primer is to get your muscles used to the hard, rigorous, and high volume that MI40X will put you through.
Ben claims that you can get more from MI40X if you detox before starting. The following are the claimed benefits of detoxing:
Eliminate toxins
Kickstart your digestive tract to better utilize nutrients
Increased energy
Avoid insulin resistance
Stable blood sugar
Improved digestion
Bonus 2 – the 6 essentials of exercise
The first video of this series is probably the best advice you will get for your bodybuilding journey.
All the videos are beneficial to you. I suggest you watch them all, it will change the way you do your workouts.
Bonus 3 – hardcore abs
Hardcore abs talk about the same as bonus 2 – essentials of exercise but with the focus on abs.
Knowing how to properly train your abs will shorten the amount of time you spend at the gym. For many, time is essential.
Bonus 4 – supplemental calf training
Another great way to train properly. I'm serious when I said it's like hiring a personal trainer. The beautiful thing about everything being digital is that you can just bust out your phone when you need a bit of a reminder.
When you need motivation, just click on the video where he goes ham on his trainee. In this case, the first video of the supplemental calf training.
Bonus 5 – extreme suspension revolution
First of all, what the heck is an extreme suspension revolution? I can tell you one thing, you need a suspension rope. However, you can do this with an exercise ball.
The extreme suspension revolution is workouts for your abs using the suspension rope. The intense part is you have to incorporate the contraction aspect of the CEP training.
MI40 nation
When it comes to improving yourself, it helps when people around you are on the same page. Have you heard the saying:
"you are the average of the 5 people you surround yourself with"

Jim Rohn
Don't take the number literally, but you are influenced by the people you know.
Surround yourself with people who share the same goals as you. This is even more important when it comes to fitness and health, mindset is crucial to your success. The MI40 nation helps with your motivation.
The following is what you'll find inside the MI40 nation group:
The ability to track your progress.
Forums.
Talk with people who care and have skin in the game.
Expert feedback and support.
Profile page
Private videos from Ben
Ben's monthly workout routine.
Revolutionary exercise videos.
Mindset videos.
Access to Ben's life, nutrition, and training.
Advice from professionals, scientists, and doctors that will help with your mentality, set goals, and achievement.
I'm not going to sit here and sugar coat this training. It's tough. Even the beginner workout is hard.
There will be days that you'll find yourself in a slump.
Don't want to go out, don't want to do anything.
You just feel lazy.
I'm not going to lie, I've had more than a couple of those days.
If you join the MI40 nation group, you'll be accountable. You'll soon find the importance of having something or someone to answer to. I may not be making sense now, but accountability is a powerful thing.
MI40X journal
To keep this review honest, I will be holding a day to day journal detailing my experience with the MI40X.
Also, it's important to note that I will NOT be going to the gym. I'm going to be using my own bodyweight and dumbbells to work out exclusively at home.
I have developed my own nutrition plan based on Ben's recommendations. I planned on measuring my muscle mass for comparison. Still, I soon realized there is no accurate method to measure muscle mass.
So, I'll be going by girth measurement. I will be using my biceps as a base to use for comparisons.
According to Topend Sports, this is how to measure muscle mass using the biceps. The right arm is raised to a horizontal position in the sagittal (forward) plane, with the elbow at about 45 degrees. The subject maximally contracts the biceps muscle, and the largest circumference is measured.
Now I know that this is the most unreliable way to measure muscle mass. There could be movements, the tape is not straight, it's too loose or too tight. Not to mention, it's also frustrating.
You can always send me a DEXA scan.
This is my base biceps girth, 34 cm.
Week 1
My first week on the MI40X is spent mostly on education. Going through the pdfs and videos takes time.
I thought this was going to be easy peasy. Buy the product, watch a few videos, and I'm off to the races. Nope, that's not the case with the MI40X.
In saying that, you can watch a few videos and just start lifting. But, to maximize the efficiency to build muscles, consume all the content provided.
Before I go on, I need to tell you that I have been working out for many years. But for the last 2 years, I have stopped experiencing DOMS (Delayed Onset Muscle Soreness). Which was fascinating because I used to get them all the time. Especially after a leg workout. I literally cannot walk up the stairs.
Tuesday
Yesterday, I trained my legs and implemented the CEP in my workout. I'm not exaggerating when I say this:
"Today, I am sore AF!"
The stairway is my enemy at the moment. I'll see how it goes tomorrow. But, I know it will most likely still be sore.
Tonight is chest night. We'll see how sore I will get with the Cell Expansion Protocol. The food, though, oh, man. I'm having trouble following the breakfast routine. I had eggs and rice this morning.
Wednesday
My legs are still fcuKd! And that's a good thing, I love it! Feels like it's my first time training.
My chest is hurting too. YES!
I'm going to train my back with some dumbbell rows. This should be good.
Thursday
Okay, my legs are back to normal. I'm not holding anyone behind me climbing the stairs anymore. My chest is still sore, though.
Although, my back is not in pain, not ouch pain, but the oooh good workout pain; it's not there.
I'll see how my biceps feel tomorrow after a good workout tonight.
Friday
Coffee is a great pre-workout drink. Sadly, I'm not working out but trying to wake up my brain to write this entry.
What's also sad is that my biceps do not hurt. I need to read more on the CEP training blueprint to see what else I am missing.
I trained my shoulders today and done 30 minutes of cardio.
Man, do I feel tired.
Saturday
Well, not too sore today. There is a hint of soreness but nothing too drastic like not being able to move or walk up or down the stairs.
I mowed the lawn, trained my triceps, bought Gloria Jean's cappuccino. We'll see how sensitive my triceps are tomorrow.
Week 2
Moving forward, I'll skip some days to keep repetitiveness to a minimum.
Tuesday
My triceps just got better today, it was sore after the Saturday session. Today, I did a quick, no effort, legs workout. I doubt I will feel it tomorrow, but let's wait and see.
Saturday
I was sick all week, no wonder I was feeling rather weak. I did manage to work out all muscle groups with the exception of my calves. I half-assed it though.
Week 3
The week is somewhat similar to the other weeks, but I've improved my CEP by a tiny fraction. Hopefully, this translates to gaining muscle mass and, or, strength.
I'm still a little sick though, but the worse symptoms have passed like fever, body aches, and headaches. Just a little sniffly.
I shouldn't really count this week because I'm still half-assing my workouts. The other day, I was doing light reps of 16 to 20 for my back and didn't finish to exhaustion. Can't wait for this cold to be over.
Week 4
I'm a whole lot better with my flu out the window. I recently changed my diet to a vegetarian. Personal issues really. I don't need to bore you with my life story. Perhaps in the next article.
But, being a vegetarian, protein is hard to come by and the MI40X nutrition plan calls for a significant amount of protein.
I don't like protein supplements because it makes me bloated. So, I'm not too keen on protein shakes. However, I came across a product that may help with my problem, more on this in the future.
Every week, I am improving my CEP. I can last a little wee bit longer than the first week. The first week was bad, but it's good that I'm seeing improvements.
I'm also gaining strength as I find myself doing more reps on the same weights. I'm gonna have to put my training gloves on pretty soon, *wink*.
Week 5
As mentioned, I am on the Vegetarian diet, namely, the Flexitarian diet. I detailed what a Flexitarian diet is in this article.
A Flexitarian's main calories are from plants, but meat is not off the menu. There is no fixed rule on how much meat you can have, but if meat makes up more than half of your daily calorie intake, you are not a Flexitarian. You're normal.
The hard part of being a semi-vegetarian is that protein can be hard to come by. An omnivore has an easier time fulfilling their daily protein intake for muscle gains. I'm not complaining, but rather, to tell you that our situation is different and you may not share the same result.
Moving on, I emphasized better form and doing the movement in a slow controlled manner. So, I reduced the weight by 20%. Or, 10 reps to exhaustion from 4 – 6 reps. I was training for strength, but for the sake of this review, training for mass is appropriate, even though it's a little late.
The difference? Nothing, CEP is still hard. Perhaps, I sweated more?
Week 6
It's the end of the program and I'm not as swol or jacked as I wanted. I was thinking swol like Hugh Jackman, but sadly, that is another unfulfilled dream.
What happened though is that I increased my lifting capacity by 50%. So, before MI40X, my arm curls were at 10 kg. Now, I'm curling 15 kg. And, I'm not including the bar.
I also manage to increase my biceps by 3 cms at the total size of 37 cms. Now, this number could be misleading because it could also be fat and not lean muscle.
In this sense, MI40X works. Am I thrilled with the result? Well, I am, but I guess my expectations were too high. I thought that by the end of 6 weeks, I'll be huge like Arnie.
It's probably important to point out that I didn't use the supplements MI40X recommended or followed their nutrition plan. Nopes, I did my own thing and bought my supplements and planned my meals.
Conclusion
Finally, it's been a grueling six weeks of hard training. There was a lot of pain and plenty of sweat but came out with more than an inch of bicep mass gain, so I'm pleased about that.
Bear in mind that I've been working out for more than a decade before doing the MI40X program, so the gain is not from someone who just started. When the muscle is new to resistance training, the growth is usually quick.
The training is hard; there's no doubt about that. But, if you've been struggling to gain mass, check out MI40X.
---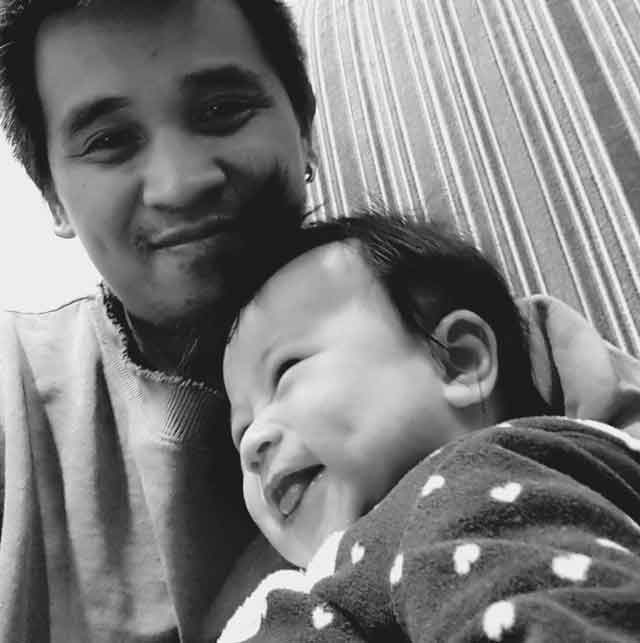 Ladies and gents, gather round, I've got a tale to tell. Picture this: a body that refuses to bulk up, paired with a metabolism slower than a snail's race to the finish line. It's a curse, I tell ya! But fear not, my friends, for I took this challenge head-on and became a scholar in all things weight loss and nutrition. And now, I'm here to share my tales of triumph (and some struggles) with you all, so you too can finally achieve that bod of your dreams! flex (just kidding, still workin' on it).

— Christian Tanobey
---