Okinawa flat belly tonic promises to lose belly fat in an instant!
I call BS on that, by the way.
But let's look at the Science, and let's review this belly-busting tonic from Okinawa?
Okinawa? Really?
Okay, without further ado, here's my Okinawa flat belly tonic review.
Okinawa flat belly tonic reviews by a nutrition advocate
Okay, when a weight loss supplement claims to lose your belly fat in a flash, run for the hills! And, for only doing a 20-second routine? Bah!
But, let's not get too ahead of ourselves here. Let's look at the research behind this supertonic from Okinawa, Japan.
Japanese tonic that melts fat?
The Okinawa flat belly tonic is what it says it is. It's a tonic that flattens the belly.
But does it work? Well, that's what we are trying to find out.
The Okinawa flat belly tonic comes in powdered form. The mixture tries to focus on fat storage, boosts metabolism, and promotes weight loss.
The vital ingredients in Okinawa Flat Belly Tonic originate from Japan and claim to be 100% natural.
In addition to weight loss, Okinawa Flat Belly tonic also lowers blood pressure.
Okinawa Flat Belly Tonic ingredients
The following are the main ingredients making up Okinawa Flat Belly Tonic:
Acai berry
Mulberry
Piperine
EGCG
Inulin
Aronia berry
Acai berry
Acai berry controls cholesterol levels while helping with your brain health. Acai berry also tries to stop fat absorption.
[source: Effects of Açai (Euterpe oleracea Mart.) berry preparation on metabolic parameters in a healthy overweight population: A pilot study]
Aronia berry
Aronia berry is potent in boosting your immune system, energy, and promotes fast loss.
[source: Chokeberry Extract and Its Active Polyphenols Suppress Adipogenesis in 3T3-L1 Adipocytes and Modulates Fat Accumulation and Insulin Resistance in Diet-Induced Obese Mice]
Mulberry
Mulberry is the same as the Acai berry and Aronia berry. Mulberries regulate cholesterol and blood sugar, respectively. Mulberry can also boost fat burn.
[source: Mulberry Leaf Polyphenols and Fiber Induce Synergistic Antiobesity and Display a Modulation Effect on Gut Microbiota and Metabolites]
Piperine
Piperine is from black pepper. Piperine helps the other ingredients get absorbed quicker into our system. Piperine also blocks fat formation.
[source: Bioavailability enhancers of herbal origin: An overview]
EGCG
EGCG is from green tea. There are numerous studies about green tea (Camellia sinensis) and its benefits.
Some of them are its rich antioxidants, effectiveness against weight loss, and lower heart disease risk.
[source: A Review on the Weight-Loss Effects of Oxidized Tea Polyphenols]
Inulin
Inulin is from the root of a chicory plant. The fiber is excellent against visceral fat (harmful fat), and it promotes gut health.
[source: A randomized controlled trial: the effect of inulin on weight management and ectopic fat in subjects with prediabetes]
Antioxidant fruits
These fruits promote fat burning, better energy levels, energy-boosting, better immunity, and increased digestion.
[source: Dietary Antioxidants and Health Promotion]
Momordica Charantia
Momordica charantia helps control blood sugar levels and tries to decrease your waistline by eliminating belly fat.
[source: Beneficial Role of Bitter Melon Supplementation in Obesity and Related Complications in Metabolic Syndrome]
Hibiscus sabdariffa
Hibiscus sabdariffa is a red flower supposedly confined in Okinawa, Japan. However, according to Wiki, Hibiscus can be found in Africa, South-east Asia, including Northern India. Hibiscus Sabdariffa is the main component of Okina Flat Belly Tonic. The company claims that the extract from the Hibiscus plant can eliminate c-reactive proteins. But, a study evaluating its efficacy may prove the claim as false.
How does the Okinawa Flat Belly Tonic work?
To understand how the Okinawa Flat Belly Tonic's real ingredients work, you must know about the C-reactive protein.
C-reactive protein
The C-reactive protein is made in the liver, which rises when there is inflammation in the body.
Inflammation is how your immune system responds to injury and infection. For example, if you hit your thumb with a hammer, your immune system sends out an army of white blood cells and C-reactive protein to surround and defend the area. This response causes swelling and redness.
Cold and flu can also cause inflammation. Your immune system will try to eliminate the virus by sending white blood cells and C-reactive protein.
The problem occurs when the inflammation keeps happening. And it becomes something that can be toxic to your body.
Any toxins you put in your body, such as the nicotine and carbon monoxide from cigarettes, can also cause inflammation. The fat plaque in your arteries and fat belly can also cause inflammation.
[source: C Reactive Protein]
So, when your body is inflamed, such as having a fat belly, you could be in a lot of trouble.
Studies also show that obese people have a significantly high amount of C-reactive protein than people who are not obese.
[source: Obesity is the major determinant of elevated C-reactive protein in subjects with the metabolic syndrome]
Cancers, heart disease, over obesity, and C-reactive protein
After researching many Scientific journals on C-reactive protein and its relation to heart disease and cancers such as lung, prostate, breast, and colorectal cancers, we must eliminate or prevent the occurrence and build-up of C-reactive protein.
Moreover, C-reactive protein can also cause leptin resistance. Leptin resistance is when you're fat, but your brain doesn't think so. Your mind tells you to eat more, even though you are obese, resulting in overly obese patients.
That is how C-reactive protein is keeping you fat and making you fatter.
[source: Association between C-reactive protein and risk of cancer: a meta-analysis of prospective cohort studies]
[source: High-Sensitivity C-Reactive Protein and Cardiovascular Disease Across Countries and Ethnicities]
[source: Role of C Reactive Protein (CRP) in Leptin Resistance]
Does Okinawa Flat Belly Tonic counter C-reactive protein?
What you'll read in many Okinawa Flat Belly Tonic reviews is the following:
"The Okinawa Flat Belly Tonic supplement targets the tiny protein in our blood that blocks the whole metabolic process and causes inflamed digestion. The inflammatory protein, C-Reactive, or CRP present in your blood blocks the fat-burning hormone, adiponectin."
However, one study disagrees.
A study of forty adults who are obese, diabetic, have abnormally high cholesterol levels, and high blood pressure was tested.
A group was given 500 mg of the Hibiscus extract, and the other group was given a placebo for four weeks. The following is the result:
…" H. sabdariffa significantly reduced serum TG (p=0.044) and SBP (p=0.049) compared to placebo. All other variables were not significantly affected by the interventions."

[source: Evaluation of the effects of roselle (Hibiscus sabdariffa L.) on oxidative stress and serum levels of lipids, insulin and hs-CRP in adult patients with metabolic syndrome: a double-blind placebo-controlled clinical trial]
The test shows no significant C-reactive protein changes, but there is a notable change in triglyceride and blood pressure levels.
Okinawa Flat Belly Tonic on weight loss
Although the study of Okinawa Flat Belly Tonic's main ingredient (Hibiscus Sabdariffa) doesn't support the claim of reduction in c-reactive proteins, you will decrease your c-reactive proteins as you lose weight.
And the other components of the Okinawa Flat Belly Tonic work together to make you lose fat and, along with it, reduce your c-reactive protein level.
The addition of Piperine also increases the likelihood of the tonic to be absorbed into your body.
Piperine is good at making ingredients be absorbed into our system easier by thirty percent to two hundred percent.
[source: Bioavailability enhancers of herbal origin: An overview]
A study has shown the effectiveness of Hibiscus Sabdariffa against obesity. Hibiscus Sabdariffa reduces body weight, cholesterol, and improves the breaking down of fat.
[source: Beneficial Effects of Natural Bioactive Compounds from Hibiscus sabdariffa L. on Obesity]
Okinawa fat-burning tonic
[Disclosure: To keep healthfulpapa.com running, we earn a commission when you purchase from the links in this article. This does not affect your purchases or what you might pay. The opinions expressed in this review are of my own.]
I don't know how true the story is from their promo video; however, the main ingredient (Hibiscus sabdariffa) can be found in other places, not only Japan. 
So, I don't know whether the tonic should be called Okinawa Flat Belly Tonic. I would probably call it Red Flower Flat Belly Tonic.
But, I guess Okinawa sounds more profound. Okinawa is Japan, and Japan is usually associated with good quality. Is it a marketing tactic? Or it's just the name they wanted.
Is the Okinawa Flat Belly Tonic for me?
Yes, if you are overweight, obese, or overly obese, you can try the Okinawa Flat Belly Tonic. And, if you've tried losing weight via diet and exercise, then you should give this weight loss supplement, tonic, a try.
Will it work for you?
There's no general solution to obesity. Everyone is different. So much so that even twins process food differently.
My only recommendation is to talk to your doctor, better yet, a Dietician. Also, try dieting and exercising to lose weight before buying supplements.
You must get to know your body. You could have an underlying health condition preventing you from losing weight.
Is the Okinawa Flat Belly Tonic a scam?
Although their research is way off and claims are questionable, I don't think they are a scam. Plenty of people are buying from their website. The company has been around for more than a year, which tells me that they are continually selling, giving back refunds, serving customers. Otherwise, the FDA would have taken the tonic off the shelves by now. 
You also get a 12-month return policy. Heck, with this guarantee, you can try Okinawa Flat Belly Tonic for free.
How? Well, how about you buy the product. Honestly, try it for two months or so. And, if the tonic doesn't work, return it.
I don't' know the exact detail of their 12-month return policy. But, you have to contact them before you can return the item.
I suggest that you be transparent about using the product, that you tried it for a month or two, but it did not work for you. And, don't leave it for too long just because it's a 12-month policy. There could be questions like, why did you leave it this long to ask for a refund? Or the company may not exist anymore.
To be on the safe side, use it ASAP, and if you don't see any changes, quickly shoot them an email. And if they say that you haven't been using it for long to see changes, then use it for 3 months.
Again, if nothing changes, return the product. Make sure you save your conversation with the customer rep for quick references and proof.
Okay, so you have to pay for shipping and handling. But, I think it's a small price to pay to see if this will work for you. 
Does okinawa flat belly tonic really work
It's hard to tell when you haven't tried it yet. But the ingredients seem able to help with weight loss.
You do need to try it so you will know. Even if I tried it and it works for me, it doesn't mean it will work for you too.
You see, even twins process food differently. I may absorb Okinawa Flat Belly tonic better than you.
But, your body may be better at absorbing other weight loss products. If you tried the Okinawa Flat Belly Tonic but it didn't work. You can have a look at our very own weight loss supplements.
I've tried it myself and I lost 6.6 pounds in 3 weeks. How this weight loss supplement helped is by suppressing my appetite. I swear by it's suppressing powers because once I stopped taking our Green Coffee 50 GCA, my hunger was strong.
Just the other night, I ate a whole bar of chocolate. I felt really sick after and regretted my decision. Me and my love for sweets and food.
Okinawa flat belly tonic official website
Want to know where to buy Okinawa Flat Belly Tonic? You must be itching to go buy one right now. But, wait, keep this in mind before you do.
To prevent many people from being scammed. It's important to note that you can only buy Okinawa Flat Belly Tonic from their website.
Some hackers create ads that will direct you to phishing sites. These phishing sites will steal your confidential information and will take every penny in seconds.
Buy directly from Okinawa Flat Belly Tonic official website that I will be linking below:
Flat Belly Tonic
That is Okinawa Flat Belly Tonic's official website. Please make sure you go there and nowhere else. There are far too many scammers on the internet. Please don't be one of many who fall for their scammy tricks.
Conclusion
C-reactive protein is no joke. If you are overweight or obese, your c-reactive protein could be high. And, you must get this checked out with your doctor.
A high level of c-reactive protein could mean, and it could lead to cancer, stroke, and diabetes.
You can get rid of your c-reactive protein by losing weight, quit smoking, and stop eating junk food.
Japanese tonic that melts fat in 20 seconds? Well, that could be an overstatement. It takes you 20 seconds to drink the mixture, but it will take hours for you to burn fat.
You will get rid of C-reactive protein by taking this supplement once you lose weight.
The Okinawa Flat Belly Tonic is not a pill or capsule-like you see everywhere else. It is a drink, and liquid forms have a higher absorption rate compared to solids. With the addition of Piperine, the bioavailability rate is sky-high.
Look, if you are contemplating whether you should buy this product, don't worry. The 90-day money-back guarantee got you covered.
You can try the product for 90 days literally for FREE! Technically, their policy is for 12 months, but I find that very hard to believe. They probably have plenty of questions if you wait that long. So, let's say 90 days.
A massive discount promo is currently running, and you should score the Okinawa Flat Belly Tonic for as little as $49 each bottle by clicking on the link below:
Okinawa Flat Belly Tonic Exclusive Discount
---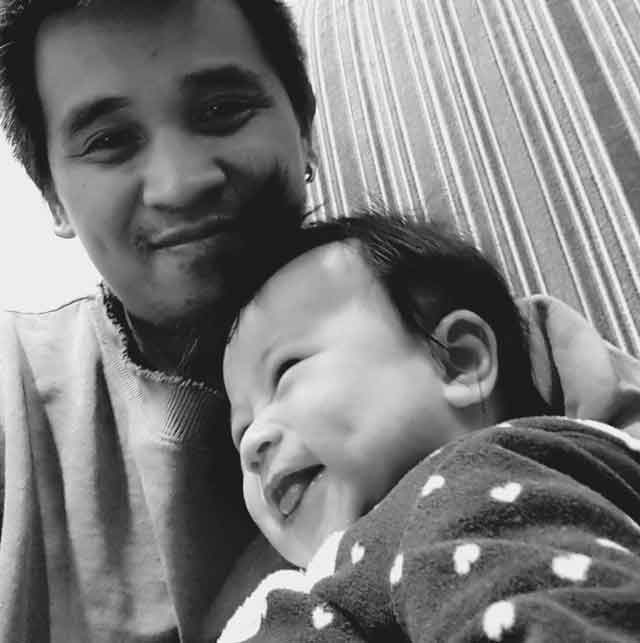 "I have the metabolism of a sloth and a body that hates putting on muscles. This curse motivated me to study weight loss and nutrition. I want to share my experiences and knowledge to help you achieve your ideal body."

— Christian Tanobey
---