[Disclosure: Healthful Papa earns a commission from the links in this article. This does not affect your purchases or what you might pay.]
Do you suffer from arthritis, pain, and belly fat?
Are you sick of taking pain killers that masks the problem for a few hours, then the pain strikes back with a vengeance?
Have you been dieting and exercising, yet the needle haven't moved?
Purathrive could be your lifesaver.
Read these Purathrive turmeric reviews to guide your buying decision.
Purathrive turmeric reviews structure
This Purathrive turmeric review will be structured for clarity and efficiency. We'll be looking at who made Purathrive, their background, and what they are as a company.
We'll look at why they made Purathrive Turmeric. Also, what is Purathrive Turmeric?
What are the ingredients? What are the benefits of Purathrive Turmeric? And, is the Purathrive Turmeric for you?
Is Purathrive Liposomal Turmeric a scam?
Find all the answers you've been asking in this review of Purathrive's turmeric concoction.
Why I'm reviewing Purathrive Turmeric
If you've been reading my blog for some time, you know that I have problems with my knees.
Long story short, too many basketball games reduced my meniscus.
And now, there's a price to pay for any strenuous activity involving my knees. Pain. Lots of pain.
One day, I was researching about inflammation, arthritis, and meniscus. Because basketball is life, and I don't want to feel excruciating pain after each game.
There is also the issue of being sedentary. If you are suffering from any type of arthritis, it's hard to stay active. Inactivity can lead to weight gain and obesity.
I know first hand how arthritis is debilitating. My mother suffered for months from Sciatica and made her live an inactive lifestyle.
Her daily walk ceased and replaced with idle time on her couch. Gardening became Netflix bingeing.
She stopped attending her church every Sunday. And she stayed away from friends.
As the months progressed, she fell into depression and gained weight.
We've tried over the counter pain medications to reduce the pain on her back, but it only decreased her misery.
Most of the time, pain medications were only good for 2 hours. As you can imagine, taking too many meds is not healthy.
The only thing that improved her condition was morphine. My mother was rushed to the hospital, crying in pain. The ambos had no choice but to inject her with morphine.
Although the morphine gave my mother some hours of pain-free peace, she knew it would come back again.
The doctors at the hospital recommended cortisone injection (corticosteroids). My mother was more than happy to take the needle, but research shows that there are extreme cons of the steroid injection.
According to Mayo Clinic, the following are side effects of types of corticosteroids:
Fungal infection in the mouth (oral thrush)
Hoarseness
Elevated pressure in the eyes (glaucoma)
Fluid retention, causing swelling in your lower legs
High blood pressure
Problems with mood swings, memory and behavior and other psychological effects, such as confusion or delirium
Weight gain, with fat deposits in your abdomen, face and the back of your neck
Clouding of the lens in one or both eyes (cataracts)
High blood sugar, which can trigger or worsen Diabetes
Increased risk of infections, especially with common bacterial, viral and fungal microorganisms
Thinning bones (osteoporosis) and fractures
Suppressed adrenal gland hormone production may result in a variety of signs and symptoms, including severe fatigue, loss of appetite, nausea and muscle weakness
Thin skin, bruising and slower wound healing
[source: Prednisone and other corticosteroids]
There is also significant research at NCBI about corticosteroids' unhealthy effects on the body.
[source: Corticosteroid Adverse Effects]
If possible, I could find something natural for my mother to stop the pain without resulting to the cortisone injection.
I needed to do something for my mother. My pain after strenuous activity is nothing compared to what my mom is going through.
Turmeric for weight loss
Then I came across a Scientific journal on Turmeric and its connection to weight loss.
This journal compiled 21 research on Turmeric and included 1604 participants. The study concluded that obese people with metabolic syndrome and related disorders reduced their body weight by a significant amount.
[source: The Effects of Curcumin on Weight Loss Among Patients With Metabolic Syndrome and Related Disorders: A Systematic Review and Meta-Analysis of Randomized Controlled Trials]
I had a fair bit of an idea on the effectiveness of Turmeric on weight loss. However, how about arthritis? Or, namely, Sciatica.
The weight gain is the least of my mother's worries. I needed to find an alternative for the cortisone injection. Something that she can take for a long time without affecting her health.
Turmeric for arthritis pain
After a quick googling of Turmeric and arthritis, I came across this research from the Journal of Medicinal Food.
In conclusion, although the studies used in this meta-analysis do not have a sufficient number of subjects to permit a definitive recommendation for the use of curcumin as a treatment for arthritis, they provide a compelling justification for its use as a dietary adjunct to conventional therapy. Furthermore, they also provide sufficient evidence to support more extensive clinical trials that could eventually lead to its acceptance as standard therapy for many forms of arthritis and possibly other inflammatory conditions.

[source: Efficacy of Turmeric Extracts and Curcumin for Alleviating the Symptoms of Joint Arthritis: A Systematic Review and Meta-Analysis of Randomized Clinical Trials]
Essentially, the review concluded that Turmeric or curcumin is effective in treating joint pain. But, more research is needed to recommend Turmeric to treat arthritis.
In saying that, even with more research, the outcome will be the same. Turmeric is a powerful and natural way of treating arthritis.
Arthritis is very general, my mother's pain is back related, so will Turmeric help with her lower back pain? It didn't take long for me to get the answer.
With the following research, I got what I was looking for:
In summary, we report that, in a mouse model of lumbar radiculopathy secondary to disc herniation, systemic administration of curcumin can be a potent treatment, attenuating TNF-α-induced neuroinflammation, excessive ROS production and nociceptive factors. Our study provides fundamental pre-clinical evidence to support the application of this non-toxic naturally occurring pleiotropic molecule in lumbar radiculopathy and discogenic low back pain.

[source: CURCUMIN ALLEVIATES LUMBAR RADICULOPATHY BY REDUCING NEUROINFLAMMATION, OXIDATIVE STRESS AND NOCICEPTIVE FACTORS]
Turmeric? Yuck!
"I thought, wow, Turmeric can make you lose weight and cures joint pains? I had no idea!"
So, then my brain told me. I could buy my mother the turmeric powder and tell her to drink a glass full. If you've had Turmeric before, you know that drinking it may come back out.
Moreover, my mother's taste buds are quite picky, and she's not the type who will eat anything for the sake of being wholesome. For this instance, adding Turmeric to food may not be a good idea either. That idea went out the window.
Perhaps if the Turmeric comes in a tablet? Maybe my mom can tolerate swallowing a supplement. So, I've looked into turmeric supplements.
There is one problem with taking Turmeric supplements or eating Turmeric. The thing that we all have in common is our body's inability to absorb curcumin. Curcumin is the yellow part in Turmeric where all the good stuff lives.
"Evidence from numerous literatures revealed that curcumin has poor absorption, biodistribution, metabolism, and bioavailability."

[source: Recent Developments in Delivery, Bioavailability, Absorption and Metabolism of Curcumin: the Golden Pigment from Golden Spice]
So, you are potentially dropping most of the Turmeric you eat in the toilet.
I was going through lists of turmeric supplements in Amazon, and this caught my eye.
"Best Absorption and Potency with Liposomal Turmeric"
Liposomal is a method that captures the active drug, in this case, curcumin, inside a tiny, fat-like particle. Liposomal allows the active ingredients to be absorbed easier by the body.
And it seems that there is a study supporting liposomal Turmeric's ease of absorption.
[source: Liposome encapsulation of curcumin: Physico-chemical characterizations and effects on MCF7 cancer cell proliferation]
What is Purathrive Liposomal Turmeric
Purathrive Liposomal Turmeric has all the right ingredients, is non-GMO, and made from organic Turmeric. Purathrive uses liposomal, and it tastes great.
Purathrive Liposomal Turmeric helps with the following:
Memory
Mood
Skin
Heart
Liver
Cancer
Purathrive Liposomal Turmeric ingredients
In addition to the powerful health benefits of Turmeric, Purathrive also added Fulvic Acid into the mix.
What is Fulvic Acid?
Fulvic acid comes from the soil made by tiny organisms. You can't get more earthy than a Fulvic acid.
[source: Fulvic acid structure]
Research shows that Fulvic acid can help prevent diseases such as Diabetes, improves gut health, and may prevent cancer. Moreover, Fulvic acid enhances nutrient absorption, further enhancing liposomal delivery.
The following are additional Purathrive Liposomal Turmeric ingredients:
Purified water
Organic Glycerin
non-GMO sunflower oil
Vitamin E (Alpha Tocopherol)
Gum acacia
Citric acid
Purified water
Purified water has filtered out chemicals and other contaminants. Water purification has advanced through the years and improved.
The following are impurities removed using water purification:
Bacteria
Algae
Fungi
Parasites
Metals like copper and lead
Chemical pollutants
[source: Innovations in nanotechnology for water treatment]
Organic Glycerin
Glycerol or Glycerin is a colorless, odorless, viscous liquid that is sweet-tasting and mostly non-toxic. The food industry uses Glycerol as a sweetener and humectant and in pharmaceutical formulations.
Purathrive adds organic Glycerin to improve the taste.
[source: Glycerol]
non-GMO sunflower oil
The sunflower seed is a remarkable source of nutrients, minerals, antioxidants, and vitamins.
Sunflower oil has antioxidant, antimicrobial, antidiabetic, antihypertensive, anti-inflammatory, and wound-healing properties.
[source: A review of phytochemistry, metabolite changes, and medicinal uses of the common sunflower seed and sprouts (Helianthus annuus L.)]
Vitamin E
Although there are lots of evidence that vitamin E can reduce various diseases and cancers. There are also many findings suggesting that vitamin E is ineffective, and some even returned negative results.
[source: Evidence for beneficial effects of vitamin E]
Gum acacia
Acacia gum shows that it can reduce body weight and fat percentage in healthy adult females.
[source: Effects of gum Arabic ingestion on body mass index and body fat percentage in healthy adult females: two-arm randomized, placebo controlled, double-blind trial]
Further studies reveal that gum arabic can repair kidney damages.
[source: Effect of Gum Arabic on Oxidative Stress and Inflammation in Adenine–Induced Chronic Renal Failure in Rats]
Citric acid
Current studies show that citric acid has excellent benefits to the brain and liver tissues.
[source: Citric Acid Effects on Brain and Liver Oxidative Stress in Lipopolysaccharide-Treated Mice]
Where is Purathrive made?
As with most things, I wanted to know more about Purathrive. Finding out about Purathrive wasn't hard, just head on over to their About Us page.
Purathrive operates in Aurora, CO. The following is their address should you like to visit or call them:
Call us at: 1-888–292-8309
PuraTHRIVE
2015 Dallas St
Aurora, CO 80010
They seem to have a donation system in place for Feeding America. I don't know how much they are donating from every purchase. Or, are they even? It's all very vague.
As vague as the founders, there is nothing about them in their About Us page.
Who is behind Purathrive?
"PuraTHRIVE® is a partnership founded by 3 health enthusiasts committed to formulating the products that we wanted, and sharing them with others. Whenever possible, we source organic, non-GMO, gluten-free ingredients. PuraTHRIVE® products are made in the USA in a cGMP compliant facility."
Further digging led me to learn that Purathrive is not a company but a partnership. A partnership of 3 health enthusiasts.
And one of the partners is named VJ Khalsa. Other than VJ being a passionate health advocate and a kundalini yoga practitioner, there is no further information.
I couldn't find anything about the other founders other than the 5 Purathrive employees on LinkedIn. Two of those five could potentially be the other founders.
Purathrive Liposomal Turmeric Reviews
There are many positive reviews of Purathrive Liposomal Turmeric. On Amazon, it scores 4.1 out of 5 stars from 378 verified buyers.
I will write what they wrote on Amazon, but you can check them out by clicking here.
The following are just what these happy customers of Purathrive Liposomal Turmeric have to say, highlighting positive and negative feedback:
"…Due to my levels of pain and inflammation, I can't use just 3 capsules and get good relief. I generally have to take more. In using it, I have found much relief and help but it does not entirely relieve my pain. In reality, relieving daily chronic pain at high levels is not an easy task for any supplement to accomplish…

…After about 4 days of being completely off the Turmeric capsules I'd been on and only taking the PuraTHRIVE formula, I noticed something rather unique that surprised me. First of all, I'd been noticing no ill effects for the 4 days without the capsules. I couldn't have gone without them previously without full blown inflammation and pain returning. On that fourth day, I noticed something unique that shocked me! I walked faster and had less pain doing so. I didn't even realize it happened until I had let one of our dogs in the house and went and sat down. I sat there thinking how fast I'd accomplished this task compared to normal. After that, I kept paying attention to my general walking abilities and they were definitely improved. I was walking faster and was far more mobile. My head feels clearer. I'm not out of the woods yet as far as pain goes, but the inflammation has lessened even more. I've felt more fluid come off my body and I don't think I'm aching as badly.

In the short time, I've taken this formula, I'm impressed with the results. I do find it a bit expensive, but when I consider how many capsules I was taking and the cost of those, the cost is not much different. Providing I take 2 ml per day, it is supposed to last 30 days. It's a bit difficult to see exactly how much you are getting in the dropper even though it has markings on it simply because the color of the liquid distorts it a bit. This is easy to take. I don't find it to really have any taste. I take it in pure water.

…UPDATE: I did recently purchase another bottle of the PuraTHRIVE Liquid Turmeric Extract at full price because it indeed has been of help to me. The fact that it is Liposomal Turmeric with Fulvic Acid, makes it work more effectively in the body. I'm not quite sure yet if I require a higher dosage or if it is just going to take more time as it works in my body and repairs it in order to be totally effective at the dosage I've been on. There is much repair work to do thus, only time will tell…"

By: lobarr
"This works much better than other bottles of turmeric liquid, better than most capsules, and as good as the best non-liposomal formulas. Does not require much of this extract to equal a big pill, and unlike most formulas, have not had any digestive issues.

I have Lyme complex disease, which includes symptoms similar to extreme burning and sharp pains around or near joints, like fibromyalgia. So far, only the best Turmeric formulas have helped with the pain-no pain reliever nor any medication helps.

I also have very severe Diabetes, and although I cannot credit the Turmeric, while taking it my blood sugar has improved. My PSA score has improved, but I cannot say whether or to what extent the Turmeric is responsible. It could be that some of he other things I do also play a part in that.

Don't bother with dropper bottles non-liposomic extracts of Turmeric– they cause digestive upsets and are not well absorbed.

Cost seems high at first, but the bottle lasts a long time and it does work."

By: J.Calhoun
"It was recommended by a doctor to a friend (who is married to a doctor) that has had a very good response with the product. I've been using it since March for general inflammation (very acute shoulder problem) and I think it has helped me in general. Maybe I'm not taking enough, since I take it once a day. I live in Chile and I buy it when I go to the U.S.

be careful not to get any of it on your clothes!!!!!!"

By: Bertha.P
"A friend suggested I try this and WOW it has worked, she took it for back pain. I had a knee replacement 5 years ago and have had pain going down the stairs since then. The pain is gone but the tightness is still there. It took about 18 days of taking it daily to kick in. I have signed up to get it reoccurring. I squirt 4 pumps down the back of my throat swallow then squirt 4 more and swallow. I do this so not to yellow my teeth. Oh, the taste is fine. To Your Health as Well!!!!"

By: Buzz
The following are some of the negative reviews on Purathrive Turmeric:
"Well, it's Turmeric – but it's NOT FULLY ORGANIC. So, wont be buying this particular brand in the future. Read the ingredients very carefully, it's the last listed."

By: Rewa
"I like the concept of Liposomal delivery. The product is good, but 550 mg is not enough Turmeric for my needs. Also, The delivery system is poor. I constantly poured the liquid into a teaspoon in order to get it into my mouth. The pumping action is awkward and messy. Change the delivery system and this company has a product I would continue to purchase."

By: Purplespirit77
There are plenty more reviews on Amazon, and it's best if you check them out for yourself. In saying that, from reading all the reviews, here's my summary.
There are complaints about the change from a dropper system to a pump. It seems the pump mechanism involves hard cleaning, it clogs, and it's challenging to get the proper dose.
The dosage label also confused some consumers.
On the upside, more than 80% of the customers say that it's very effective, it costs less in the long run, and in essence, a positive outcome that some opted to receive a bottle every month automatically.
Purathrive for weight loss and arthritis pain
Purathrive needs their marketing department a kick in the butt because they are not doing their job correctly.
There is numerous evidence suggesting Turmeric is effective against obesity, yet there is no mention of weight loss on their product page.
Liposomal Turmeric for weight loss should be on the benefits list.
As for arthritis pain, plenty of people who bought Purathrive Liposomal Turmeric revere its effectiveness.
Some say they can run again, reduced stiffness, and improved their quality of life.
Arthritis is debilitating and can render you inactive. Living a sedentary lifestyle can lead to obesity, causing depression.
In this instance, curing or alleviating the pain from chronic inflammation and joint pains is life-changing.
When you are finally able to move without constraints and pain, you'll start using up calories and lose the unwanted weight you gained while sedentary.
Furthermore, Science and research back up Turmeric's effectiveness in reducing body weight and obesity-related diseases.
[source: Curcumin and obesity]
So, should you buy Purathrive Liposomal Turmeric for weight loss? Absolutely. Even more so if you suffer from joint pains and inflammations.
Where to buy Purathrive Liposomal Turmeric
Honestly, I haven't tried it yet, but it's on the way to my grubby hands. Once the bottle gets to me, my mother will be the guinea pig.
UPDATE:
I received it. Check back on this article in a few weeks, or months, maybe?
At this point, you can't buy Purathrive Liposomal Turmeric from any other stores in the US.
You can only buy Purathrive Turmeric from their website. You can try Amazon, but I don't think you'll have any luck.
Perhaps they were having problems with refunds on expired batches. You see, Amazon requires you to ship your inventory to their fulfillment centers.
And, Purathrive has no control once their product gets to Amazon. Who does the quality checks before sending? Does Amazon check the expiry date? I don't know. I have no experience selling on Amazon.
How to use Purathrive Turmeric
Their guideline says you can take Purathrive straight from a spoon or the pump. You can pump a little into your favorite cold drinks such as a smoothie, juice, or a protein shake. You can even add it to yogurts and ice creams.
One thing to note is that in high temperatures, the liposomes can degrade and make the supplement less effective.
Having Purathrive Turmeric in coffee, tea, or hot beverage and food is not recommended.
Purathrive turmeric dosage
There was no information about the dosage with the Purathrive Turmeric bottle that I received. Really, Purathrive? Why wouldn't you put the dosage instruction on the bottle?
So, I went to their website and did some detective work. And, look what I found, how come the label says it here?
No matter. The proper dosage to take in 1 day is 2ml or eight pumps. Purathrive mentions that you can go over the daily dosage by 6 ml.
It's good that Purathrive mentioned this guideline for people who may not feel the benefits on the recommended dose. At least, you can experiment a little to find what works.
People are different, after all. The level of damage done varies for each of them. Therefore, you should consider a specific dose could vary for everyone.
Is Purathrive a scam?
I believe, the partners in Purathrive is not out there scamming people out of their hard-earned money.
Purathrive has been around for more than four years and is growing. Why would they stump their growth by scamming people?
There are also a significant amount of positive reviews on Amazon about Purathrive.
Purathrive's guarantee
If you are worried that Purathrive may not work for you, you shouldn't. Their generous 180 days money-back guarantee is a win-win for you.
Win-win?
Well, yes. Look, you can buy a Purathrive bottle or bottles and try it for six months. If Purathrive Liposomal Turmeric does nothing for you, return the bottles. Simple.
Is it stupid for Purathrive to have this long guarantee? Perhaps. I don't know. What it does tell me is that they are confident that their product works.
Otherwise, if Purathrive Turmeric is just water, the business will quickly go down the drain.
Conclusion
Do you want to lose weight? Do you have pain in your joints, inflammation, or diagnosed with arthritis? Purathrive could be the answer.
In this Purathrive Turmeric review, I looked into great detail about their background, claims, and product's effectiveness.
There are many Purathrive Turmeric reviews found on Amazon, and a good 82% of them say it's powerful against arthritis.
Is Purathrive a scam? I doubt it.
Will it work for arthritis pains and inflammations?
Judging by numerous positive Purathrive Turmeric reviews, it works. In saying that, there are also a small number of people who do not see the benefits.
Will it work for weight loss?
Since Purathrive is potent against arthritis and there are plenty of reviews about Turmeric's effect on obesity, I think Purathrive Turmeric will reduce your weight.
I bought Purathrive Liposomal Turmeric for myself and my mom. My mother is suffering from Sciatica, which reduced her quality of life. So, hopefully, Purathrive Turmeric can help.
I can't wait for my mother to start gardening again, going out with her friends, and not looking grumpy all the time.
As for me, well, I will also be taking it and will get back to you with the results. Visit this review for updates.
Results and Updates!
I've been taking Purathrive Liposomal Turmeric now for a week. I would have updated two days in because there was a change in my lower back. However, I didn't want to speak too soon.
After two days of taking Purathrive Turmeric, I could feel the difference it's making. Before Purathrive, sitting down in the car or just sitting for long hours would result in lower back pain. This pain would last for a few hours.
Now, after getting up from sitting down too long, I don't feel any pain. I was positively surprised because I would typically make a noise like an old man.
I waited a few more days to update this article just in case it was just a fluke. But, I'm still pain-free after a week of drinking this wonder food.
At this point, I am convinced that Purathrive Liposomal Turmeric is effective in joint pain management. To the point that I want to get it auto shipped to me every month. Firstly, I need to figure out how long a bottle will last.
How about belly fat? Well, it's only been a week, so nothing so far. Honestly, I don't even care if it doesn't reduce my belly fat. Purathrive Liposomal Turmeric is a godsend for people living with arthritis, in my opinion. Just imagine not relying on pain medications anymore.
If joint pains have been stopping you from being active, Purathrive's Turmeric will help reduce your belly fat. Finally being able to do cardio, resistance training, or just by moving around, you'll lose weight.
Yesterday, I was doing a TikTok video about the proper ways of lifting weights. Check it out in my TikTok @healthfulpapa. What happened was, I overdid the number of plates and strained my lower back. I felt it soon after. I thought I would be sore for a week like I usually would after pulling a muscle.
Well, not entirely. I'd say 90% gone. I know what I sound like, and you probably think I'm trying to sell you this product, but heck I don't care. It works.
Buy it, don't buy it, it doesn't bother me one bit. But it could help with your joint pains.
I still have to see how I feel after playing a good game of basketball. As I mentioned, after hours of basketball, my knees get sore. Stay tuned.
Update: December 20, 2020
Well, it's almost Christmas and I haven't played a long game of basketball yet. I did play forty five minutes just last week, but not an hour or two. I feel great by the way. I felt no pain after the game. Oh, and I did the 7-day jump rope challenge without lingering pain.
Buy Purathrive Liposomal Turmeric
Hundreds of people are saying that Purathrive Liposomal Turmeric works. I'm one of them because it worked for me.
When you buy Purathrive Liposomal Turmeric, keep in mind that they have a 180 days money-back guarantee. What does it mean for you?
You can buy a bottle, test it, experiment on dosage, and if it doesn't work for half a year, return the bottle or bottles, and get your money back.
You have nothing to lose. Maybe lose your unwanted weight and back pain, but financially, buying Purathrive Turmeric won't break the bank.
Purathrive might even improve your quality of life. Just imagine being able to run again or get up from a chair and not sounding like an old man.
How about able to move around to stay active and stave off obesity?
What if you can reduce or eliminate the constant need for pain medications? Or, being able to climb the stairs, something we take for granted.
Improve your life today, click here and save 33%. You have nothing to lose. Purathrive has the best guarantee I've seen so far—six months' worth of zero risks for you.
Have you tried Purathrive Liposomal Turmeric with Fulvic Acid? Comment below.
---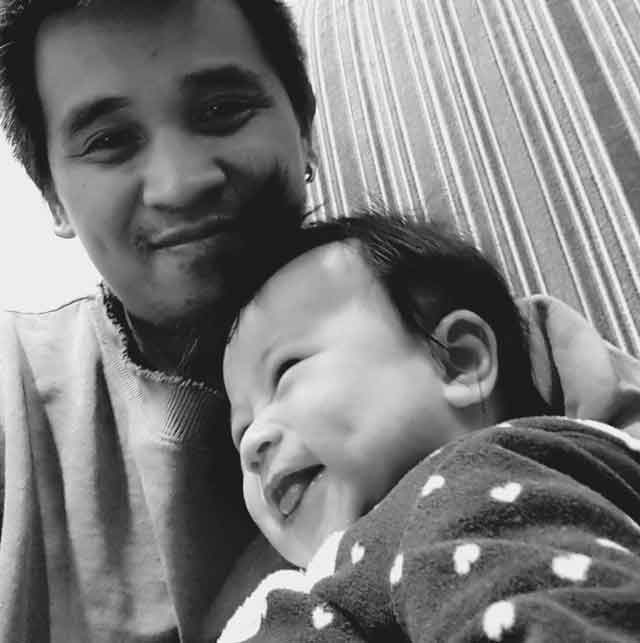 "I have the metabolism of a sloth and a body that hates putting on muscles. This curse motivated me to study weight loss and nutrition. I want to share my experiences and knowledge to help you achieve your ideal body."

— Christian Tanobey
---