[Disclosure: Healthful Papa earns a commission from the links in this article. This does not affect your purchases or what you might pay.]
Turbulence Training promises the following:
Weight loss
Abs
Short workout time
You can eat a cheeseburger
High energy
More time with the family
Suppose you've read all the other Turbulence Training reviews but left scratching your head. This Turbulence Training review can help you decide if it's for you.
Turbulence Training Review structure
You can refer to the table of contents above to guide you where to go. The following is how this Turbulence Training review will be structured:
Who created Turbulence Training?
What is Turbulence Training?
Busting Turbulence Training claims.
Does it work?
I always like looking into who made the product or service if I am deciding to purchase. Then I'd like to know more about the product. Researching and busting the claims is my next step. And, the obvious question, does it work?
Who created Turbulence Training?
The creator of this training is Craig Ballantyne. As usual, I googled the name, and holy smokes, Craig is everywhere!
Craig Ballantyne has written for massive magazines such as Men's Health, Men's Fitness, Men's Journal, Maximum Fitness, Muscle, Oxygen, and Fitness Hers. Craig is a Certified Strength and Conditioning Specialist.
The following are links to his articles for magazines:
That's a +1 for Craig in the credibility department.
In most of his articles, he has this hatred towards boring and tedious 30 to 60 minutes of cardio programs. So, if you love doing cardio for long hours, Turbulence Training is not for you.
Turbulence Training has been around for more than a decade since its inception in 2003. And Turbulence Training has transformed thousands of lives since.
However, Craig Ballantyne has gone into a new venture, which is Financial coaching. Pretty much, helping other people make money.
That is not to say that he has abandoned Turbulence Training. In contrast, he is working harder than ever before as he explains what happened in the video below.
He also says that although he created many workouts, the best training he ever designed was the first. And current TT (Turbulence Training) members echo the same.
You can watch the full conversation in the following video:
What is Turbulence Training?
Turbulence Training is a combination of interval training and resistance training. The beauty of doing the Turbulence Training is you can still be burning fat even after you train.
Research proved that a combination of resistance training and cardio yields the most significant fat loss.
A study of 234 people was grouped into three, aerobics training, resistance training, and a group who did both resistance and aerobics training.
The research found that the group who did aerobic exercise and resistance training had a significant decrease in body mass index, fat mass, but also increased lean body mass.
The aerobics group did not gain any lean muscle mass, and the resistance training group did not lose fat compared to the group who did both aerobics and resistance training.
[source: Effects of aerobic and/or resistance training on body mass and fat mass in overweight or obese adults]
The claim that our body burns fat 24 hours after resistance training is also right going by the following research:
[source: Minimal resistance training improves daily energy expenditure and fat oxidation]
Therefore, Turbulence Training is essentially combining cardio and resistance training. But, the training only requires you to do 45 minutes a couple of times a week.
Giving you more time to do other things like spend time with the family or binge on Netflix. Thus, their claim that you can cut your workout time in half is legit.
What do you need for Turbulence Training
If you are like me who loves to be cheap and train at home, you'll be happy to know that all you need to complete the Turbulence Training is minimal equipment. You can train at home, in the park, or anywhere you can imagine.
I'm not going to lie; Turbulence Training is tough even with minimal equipment required. So, you also need mental fortitude to do the exercises. The determination to get lean, lose the flab, and be sexy.
Although it's tough, the time required is less compared to doing cardio and resistance training separately.
Again, Turbulence Training is not for you if you are a marathon runner, love cardio machines, and gym machines.
My Turbulence Training review
I've tried the Turbulence Training, and it's one of the best step-by-step programs I've tried in a long while. The other one is UFC Fit by Mike Dolce, a world-class UFC strength and conditioning coach.
I have to say, my experience with Turbulence Training is quite good. UFC Fit was more extensive compared to Turbulence Training.
For example, UFC Fit required six days a week. In contrast, Turbulence Training required only 90 minutes a week. That's only three days of 30-minute exercise. Insane!
Both pieces of training are good for losing body fat while maintaining muscle mass. You end up chiseled, defined, ripped, and toned.
Turbulence Training requires a small time commitment, but it can be physically challenging. Challenging but fun!
Turbulence Training uses a lot of different exercises and the types of activities you do changes over time.
Who is Turbulence Training for?
Turbulence Training is for everybody. Men and women are finding great results with the program.
However, there is even a bonus material for women only. Is that discrimination or what?
Are you new to working out? Don't worry because Craig has put together a 6-week introductory program for you.
For people who have been working out for a while, there is a 4-week intermediate training. Even if you are a gym junkie and veteran, you can still benefit from Turbulence Training with their 16-week advanced program.
Look, there are other programs out there that can leave you sweating like a pig and puking like a virgin drunk.
Turbulence Training won't make you fill up two buckets with your sweat or have you puking all over the place.
In essence, Turbulence Training is for you if you love the following:
Short workouts.
Easy diets.
More time for family.
Save on workout equipment.
Lean and muscular body.
What you'll get when you buy Turbulence Training
There could be a difference in what you'll get by the time you buy Turbulence Training. Many programs often change or add things up.
The following is what I received after purchasing Turbulence Training:
24 Follow-Along Home Workouts
You'll burn more fat in less time with these proven workouts. Not only that, but you'll be going through each set and rep under the instruction of one of the best trainers in the world. You even get to see me sweating and burning fat.
It's like having the entire Turbulence Training Team in your house training with you as your workout partner. The workouts can be watched on your computer, iPad or iPod, for any amazing workout done anywhere, anytime.
The Turbulence Training Program Guide
Not only will you have 24 done for you workouts, but you'll also receive a 12-week schedule that will show you exactly what workouts to use on what days. It doesn't get more done for you than this. All you do is press play and burn fat.
The Turbulence Training Exercise Guide
But there's more to it than just the exercises. Inside this bonus manual, you'll discover not only the exercise photos and descriptions, but you'll also learn how you can use these workouts with YOUR favorite workout program.
That's right. If you have a favorite workout program, you don't have to give it up. I'll explain how you can use Turbulence Training to enhance the fat burning effects of your current program for faster results.
The Turbulence Training Nutrition Plan
It's not your fault that past nutrition failed you. They were far too complicated and hard to follow.
This simple nutrition plan is so easy to follow that you'll be able to use it no matter how busy your life is today.
You won't have to prepare 6 meals each day and haul around a cooler at work. Instead, you'll discover how to enjoy your favorite foods without the guilt (or the belly fat).
You'll shed fat fast with a powerful combination of these workouts and this easy-to-follow, but aggressive nutrition plan that will shed even the most stubborn fat.
Buff Dudes and Hot Chicks Program
Do you want to be on the cover of a fitness magazine? Then this program could be for you. However, with great reward comes hard work.
But, when you do lose 10,20, or 30 pounds, this program will take your body and fitness to the next level.
[source: Turbulence Training]
Who shouldn't buy Turbulence Training
You shouldn't purchase Turbulence Training if you are one of the following:
Love long, boring, and tedious cardio.
Loves restrictive diets.
Want to gain mass.
Works out long hours.
Is Turbulence Training safe?
Craig Ballantyne has used these programs to his clients for the past decade and only seen great results while being safe.
The program also includes a nutrition plan from Dr. Chris Mohr, Ph.D. So, you are in safe hands when it comes to eating and exercising in this training.
You'd never guess this, but do you know that you enter into a contract when joining Turbulence Training? A promise that you'll complete this program for you and you only. Does it make Turbulence Training safe? No, but it makes you committed.
Is Turbulence Training a scam?
In short, no. Turbulence Training is not a scam. Chris Ballantyne did not lie about his work, his qualifications, and accomplishments. And he is honest about his other businesses, which may interfere with running the Turbulence Training program. You can even do all the research yourself by Googling his name because he is all over the internet.
Another thing, why would you offer a 90-day money-back guarantee, no questions asked, since the inception of Turbulence Training in 2003 if it is a scam?
A scam wouldn't last more than a decade, let alone a few months without getting reported to the authorities.
You bet that there are plenty of people who would have protested if Turbulence Training is just taking people's hard-earned money.
Turbulence Training guarantee
Who offers a 90-day money-back guarantee on an info product? Turbulence training does. Yes, a whole three months worth to try out Turbulence Training. And if you are not happy, you are welcome to get your money back, no questions asked.
To me, this sounds like a win-win situation for you. I don't see you losing any money even if Turbulence Training does not work.
Even if you got lazy for the whole 90 days and did absolutely nothing. You can get your money, and I quote the following from Craig:
"Right away you'll receive access to all the workouts, all the nutrition plans and all the bonus materials. You can start in just a few minutes.
Again, you are only agreeing to TRY my work to see if it's right for you.
If it's not, you have 90 days (3 months) to let me know and I'll send you a FULL refund, no questions asked."

Craig Ballantyne
And Craig doesn't stop there. He throws in another guarantee, and the following is a quote from his letter:
"PS – This trial offer won't be around much longer. If you delay, the price may go back up to $99 and you'll have to PAY DOUBLE to get the same program. You have 3 months to try it out and let me know if you're happy. And I'm ready to throw in a SECOND guarantee…if you follow my program for 2 months and you don't already see amazing results then I'll refund you TWICE what you spent on the program."

Craig Ballantyne
You have three months to try out Turbulence Training, and if you honestly followed the program for two months but you don't already see results, then he'll give back the money you spent by twofold.
Craig is that confident Turbulence Training will work on you. However, I am not sure that is such a good idea on his part. There could be scammers and no-gooders that may take him up on that offer.
Anyhoo, it's a win-win for you if you are legitimately trying to lose weight.
Does Turbulence Training work?
In my experience, Turbulence Training works. I've lost 2 lbs in a week. I kept my lean muscle mass because I am still lifting the same amount.
With the combination of Turbulence Training and Dr. Chris Mohr's nutrition plan, you will achieve positive results.
However, even though I lost 1 kg in two weeks, you may experience different results. You may lose more or less or nothing at all. There are too many variables that may hinder your success.
Are you sabotaging your work with sugar-laden snacks?
Are you going all out as you should?
Are you missing out on your workouts?
Did you have your birthday?
Do you have a condition that may prevent you from losing weight?
There are many variables to each and everyone's success.
Conclusion
After a week of Turbulence Training, I have to be honest with you. It was "turbulent" indeed.
But, I am not new to this type of workouts. Although it's hard, the time it takes for you to get fit and healthy is FAST!
There are proven shreds of evidence that this type of exercise can burn the same amount of fat in less time than long, sustained, boring, and tedious cardio.
If you want less time at the gym and more time for yourself, then Turbulence Training is for you.
Turbulence Training has backed their claims with Scientific data and it works. Well, for me anyway. But, you shouldn't be scared if you have doubts like, what if it doesn't work for me?
Well, by clicking on this link, you can try Turbulence Training securely and get Craig Ballantyne's double your money-back guarantee.
---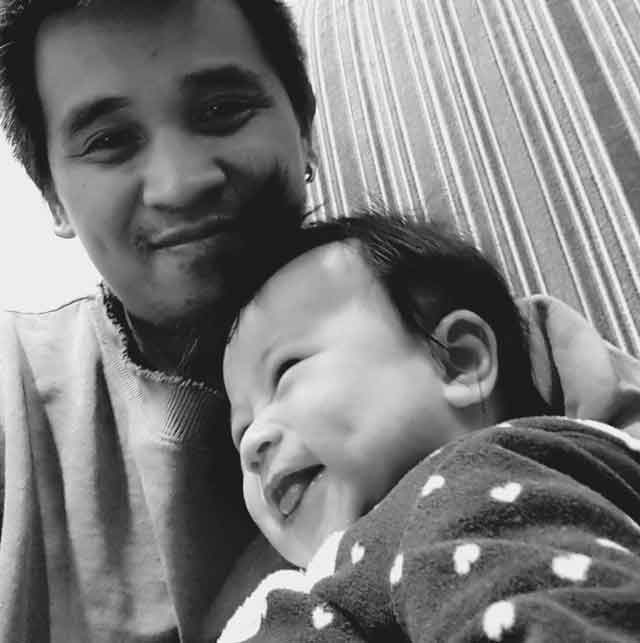 Ladies and gents, gather round, I've got a tale to tell. Picture this: a body that refuses to bulk up, paired with a metabolism slower than a snail's race to the finish line. It's a curse, I tell ya! But fear not, my friends, for I took this challenge head-on and became a scholar in all things weight loss and nutrition. And now, I'm here to share my tales of triumph (and some struggles) with you all, so you too can finally achieve that bod of your dreams! flex (just kidding, still workin' on it).

— Christian Tanobey
---