Excruciating lower back pain?
Unsightly belly fat?
Jelly-like love handles?
Feel weak?
No sex drive?
Unlocking your hip flexors could be your, "no" to these questions.
Unlock your hip flexors review: my 2cents
Why am I adding my 2cents to the plethora of, "Unlock Your Hip Flexors" reviews?
I can't afford a dollar, so I'm giving my 2cents.
Anyhoo, this, unlock your hip flexors review will help you decide if it is for you. And, so you can tell others to either run away or get this program quickly.
I bought Unlock Your Hip Flexors after feeling lower back pain after sitting down for long periods.
I don't know how this lower back pain started or when exactly, but I'd say it has been going on for six years now.
The pain has gotten worst, probably because I'm on my bum writing many articles
Also, I don't have the same sex drive as before. Once a month is a norm for me these days.
Although my energy levels are not the same, I blame old age, but let's see whether this program can jolt me back to life.
The claim of unlocking your hip flexors can reduce belly fat piqued my interest as well. So, I bought the program. But wait, there's more!
My belly also protrudes, and the "Unlock Your Hip Flexors" program claims that it can help.
Unlock your hip flexors review structure
I'll research everything I can about Unlock your hip flexors. Who is the founder or who is behind the company?
Where is the company located? What is the program trying to solve? Is it worth buying Unlock your hip flexors?
Is Unlock Your Hip Flexors a scam? Anything that you need to know to make up your mind about getting the program.
What is "Unlock Your Hip Flexors"?
Unlock your Hip Flexors is created by Rick Kaselj and it claims to help the following:
Nagging joint pains in your legs, lower back or hips
Walking with discomfort
Hips locking up
Bad posture
Trouble sleeping
Sluggishness in day to day life
High Anxiety
Digestive problems
Compromised Immune System
Circulatory issues
Loss of sexual performance
Lack of Explosiveness in the gym or sports
Belly fat
Those are their claims, but will it work? Well, that's what we are trying to find out. All I can tell you is that I cannot answer all of them as I don't have those kinds of problems.
However, I will be doing some research on whether "unlocking" your hip flexors will miraculously cure all the ailments, as mentioned earlier.
I only have 4 of those problems to address: belly fat, loss of sexual performance, joint pains, and sluggishness.
Hip flexors?
The hip flexors are a group of muscles toward the front of the hip. They help you move, or flex, your leg and knee up towards your body.
[source: Hip flexor]
When was the last time your Doctor told you about your hip flexors? Never right? My Doctor has never mentioned anything about it to me. But, it's crucial to our movements and apparently for weight loss. More on this later.
Inside your hip flexors are two most important muscle you should pay attention to, the PSOAS (pronounced so-az).
PSOAS?
"The function of the psoas muscle is to connect the upper body to the lower body, the outside to the inside, the appendicular to the axial skeleton, and the front to the back, with its fascial relationship."

[source: PSOAS function]
When the PSOAS becomes irritated and inflamed, it can cause lower back pain, pain in the groin, and pelvis. And pain can radiate towards the knees.
The causes of pain are not correctly identified, leading to incorrect treatments.
[source: PSOAS clinical significance]
Lower back pain related to anxiety, stress, and mood disorders, are also widely studied.
…" Chronic lower back pain is a common and frequently disabling problem, but an organic cause cannot always be identified. Pain often co-occurs with mood and anxiety disorders, but when patients present with somatic symptoms in the primary care setting, clinicians often overlook mood and anxiety symptoms."

[source: Pain and the brain]
"…Chronic pain, as a stress state, is one of the critical factors for determining depression, and their coexistence tends to aggravate the severity of both disorders further."

[source: The Link between Depression and Chronic Pain: Neural Mechanisms in the Brain]
Who created "Unlock Your Hip Flexors"?
Rick Kaselj is the founder and creator of "Unlock Your Hip Flexors." A graduate of a Bachelor's Degree in Kinesiology from Simon Fraser University.
Rick holds a Master's Degree in Exercise Science from the California University of Pennsylvania.
Rick has been rehabilitating people with injuries from work, gym, sports, homes, motor accidents, and specializes in severe cases.
The demand for his services was high, so he started, Healing Through Movement in 2005 and created digital training programs for professionals, including doctors, physical therapists, kinesiologists, personal trainers, and other exercise professionals.
Exercises for Injuries was the company he created to reach broader audiences. Rick would stop working with professionals and one on one clients in 2008 to focus on safe, affordable healing solutions that can be done at home.
To date, Rick continues to create new products and programs that help people world-wide heal painful injuries safely and effectively, from the comfort and convenience of their homes. His companies support hundreds of thousands of people each year on their journey to improved health and wellness.
Read more about Rick Kaselj on his about page. And the following video is Rick explaining one of the stretches.
The other founder is Mike Westerdal, a national best-selling fitness author, sports nutrition specialist, personal trainer, Iron Man magazine contributor, and founder of the internet's longest-standing strength site, CriticalBench.com.
[source: Mike Westerdal]
So, here's what happened…
I bought the program, of course.
After paying for your copy, you'll be taken to a "thank you" page, instructing you on the next step. The instructions are very straightforward, and you'll be stretching your hip flexors in just a few minutes.
If you get lost, Clickbank will send a link to the email you provided to take you back to the download page of your Unlock Your Hip Flexors book.
Normally you get two bonuses, "Unlock Your Tight Hamstrings" and "The 7-Day Anti-Inflammatory Diet." However, if you click on the link at the end of this article, you can get extra bonuses. The following are the bonuses you'll receive:
The 30-Day Sleep Challenge
The 30-Day Deep Breathing Challenge
The 30-Day Push-Up Challenge
Unlock Your Tight Hamstrings Manual & Videos
The 7-Day Anti-Inflammatory Diet
The 30-day sleep challenge
It's irrefutable that not getting enough sleep can have a detrimental effect on your health. Lack of sleep can cause you to gain weight, and there are plenty of studies supporting the connection.
[source: Sleep and obesity]
The 30-day deep breathing challenge
Deep breathing can have a significant impact on stress levels, reduce inflammation, and can boost energy.
[source: The Effect of Diaphragmatic Breathing on Attention, Negative Affect and Stress in Healthy Adults]
The 30-day push-up challenge
I like this challenge. It pushes and trains you to be able to do 100 push-ups after a month. It's going to be hard, but I will take the test. The book tells you what to do and gives you a chart to follow along.
You might be thinking, why the heck am I wasting time on this push-up challenge? Before you dismiss the test, think of the following benefits of push-ups:
Increase upper body strength
Improve balance and stability
Increase your testosterone level
Build muscle density
Keeps your core strong
Doing the 30-day challenge will only make you stronger. Even if you are unable to do 100 push-ups by the end of the period, you'll likely gain more strength and muscle.
So, as the famous brand would say, "Just do it." I will update this article by the end of the month.
Unlock your tight hamstrings manual and videos
As well as unlocking your hip flexors, you also get to open your tight hamstrings. Unlocking your hamstrings will reduce the likelihood of injury and improve performance, correct posture, and alleviate pain in the lower back.
You'll get an ebook, follow-along, and coaching videos.
The 7-day anti-inflammatory diet
What you'll learn in this book is crucial to living a healthier life. You'll know about harmful inflammation and the right inflammation. Good inflammation? Yes, who would have thought?
When you reach the final chapter of this book, you will have a better knowledge of foods that prevent inflammation and keep your metabolic systems in top shape.
Overall, I think the price that I paid for these books and videos are ridiculous. But, hey, I'm not complaining.
Inside Unlock Your Hip Flexors
The book starts by informing the reader about the problems of having a tight hip flexor, and then it explains the benefits. It's almost the same as what I wrote at the start of this article, but it's more detailed and provides more information.
Then it goes over the stretches, and this is when it gets a little bit confusing. Explaining movements in text form can be challenging for the reader.
Luckily, you get follow-along videos and coaching videos. Go to the exercise videos to get a better understanding of the movements. Then use the coaching videos to find the proper form, tips, tricks, and what each stretch does for your body.
The coaching videos and follow-along videos are crucial to your success. Rick explains things very clearly and concisely, making the videos very easy to understand for anyone.
My Unlock your hip flexors experience
I will be incorporating these stretches together with my resistance workout routine. Keep updated
Week 1
As mentioned earlier, reading the movements can be hard to comprehend. Thus, the videos of the stretches are a godsend. Watching someone do the actions is much better than the imagination.
Honestly, I didn't read the book. I went straight to the follow-through video. And after that, I watched the coaching video.
I think it's best if you watch the coaching video first then do the exercises with the follow-through video.
I did the opposite. I did the exercises without watching the coaching video. Either way, you won't go wrong.
Week 2
After a week of watching videos and reading all these books, my lower back pain is gone!
Well, not gone. I can still feel it but not so much.
I wasn't doing the exercises properly the first few days. But, I think I've got the hang of them now.
Let's see what week 3 brings. See you then.
Week 3
TBA
Bookmark this page because I will be updating this article every week until I finish the program. 
[Disclosure: Healthful Papa earns a commission from the links in this article. This does not affect your purchases or what you might pay.]
However, if you think that Unlock Your Hip Flexors could be life-changing for you, don't pay $50! Buy Unlock Your Hip Flexors for only $10 by clicking here.
---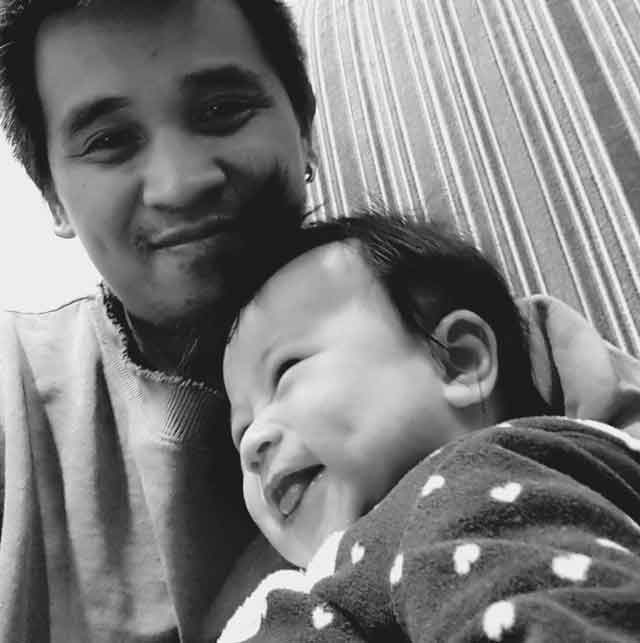 "I have the metabolism of a sloth and a body that hates putting on muscles. This curse motivated me to study weight loss and nutrition. I want to share my experiences and knowledge to help you achieve your ideal body."

— Christian Tanobey
---